CDM Smith Supports One America Appeal Through Employee Wellness Program
News Item
CDM Smith Supports One America Appeal Through Employee Wellness Program
February 27, 2018
HOUSTON – Partic­i­pants in CDM Smith's employee wellness program selected One America Appeal as one of the charities for the firm to support in the last quarter of 2017. Jason Venier, CDM Smith client service leader, presented a check for $25,000 to this nonprofit orga­ni­za­tion at CDM Smith's Houston office on February 26, 2018. One America Appeal was represented by David Jones, Chief Executive Officer (CEO) of the George Bush Pres­i­den­tial Library.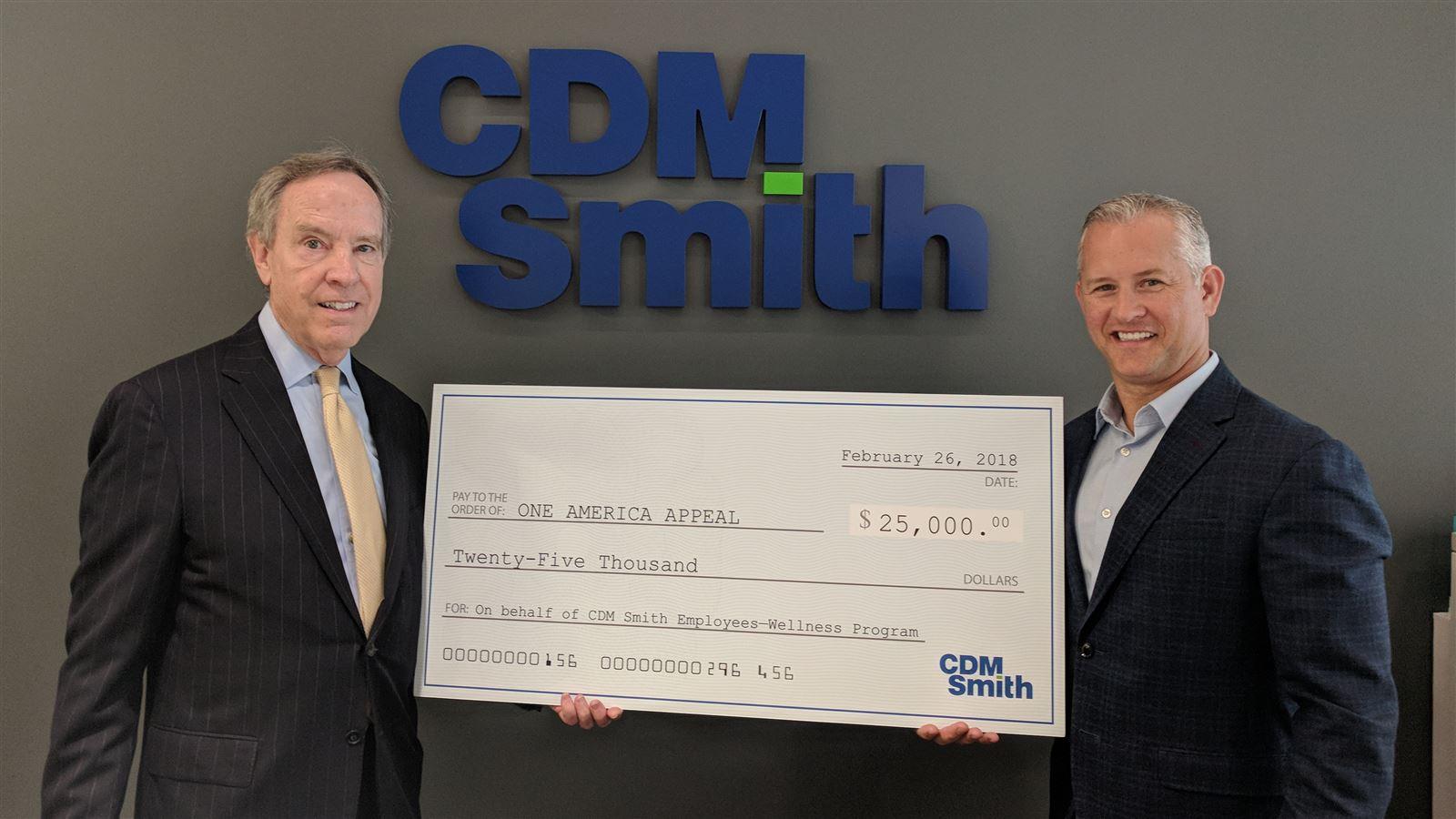 From left to right: David Jones, George Bush Presidential Library CEO, and Jason Venier, CDM Smith client service leader.
One America Appeal was established last year by the five former Presidents of the United States for the sole purpose of raising funds to benefit hurricane survivors and their families. One America Appeal recently announced that they raised $42 million as of December 31, 2017, for those affected by Hurricanes Harvey, Irma and Maria. The donation ceremony took place in Houston, a city directly affected by Hurricane Harvey last fall.
CDM Smith's wellness program supports and recognizes employees, as well as their spouses and partners for healthy behaviors and accom­plish­ments, with the overall goal of a healthier, more productive, happy and focused workforce. Employees participate in onsite biometric screenings, team challenges, races and exercise classes, and track behaviors that contribute to their overall wellbeing. The firm sets quarterly points goals for partic­i­pants to strive for, resulting in charitable donations of up to $50,000 per quarter.
On February 13, 2017, The Jack McGovern Coats' Disease Foundation was chosen as the first recipient of the fourth quarter donations and was presented a $25,000 check by Tim Wall, Chairman and CEO, in the firm's Boston office. The ceremony, which was live-streamed on CDM Smith's Facebook page, was an opportunity to recognize all the orga­ni­za­tions benefitted by the firm's wellness program in 2017.
CDM Smith provides lasting and integrated solutions in water, environment, trans­porta­tion, energy and facilities to public and private clients worldwide. As a full-service engineering and construc­tion firm, we deliver exceptional client service, quality results and enduring value across the entire project life cycle.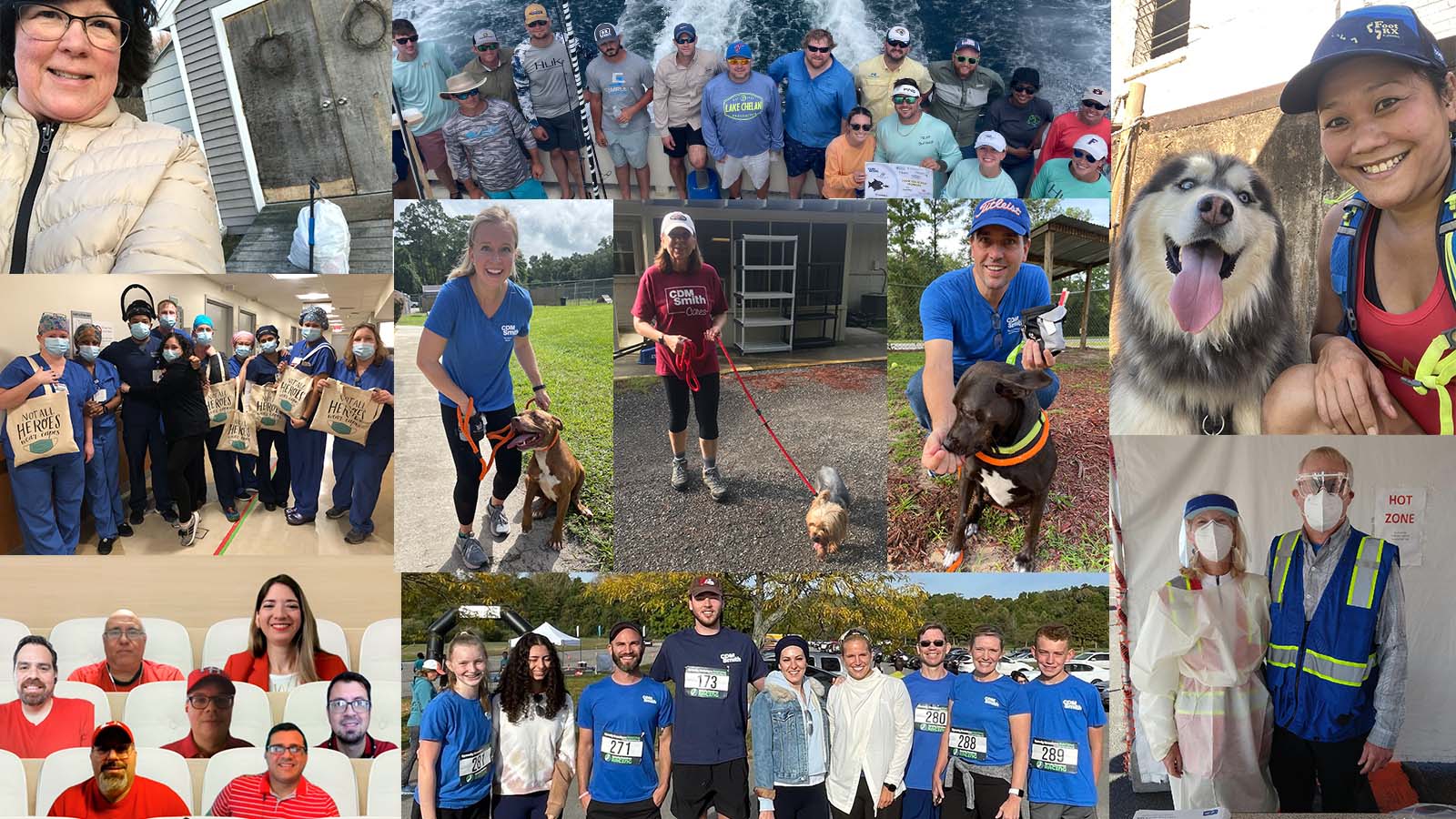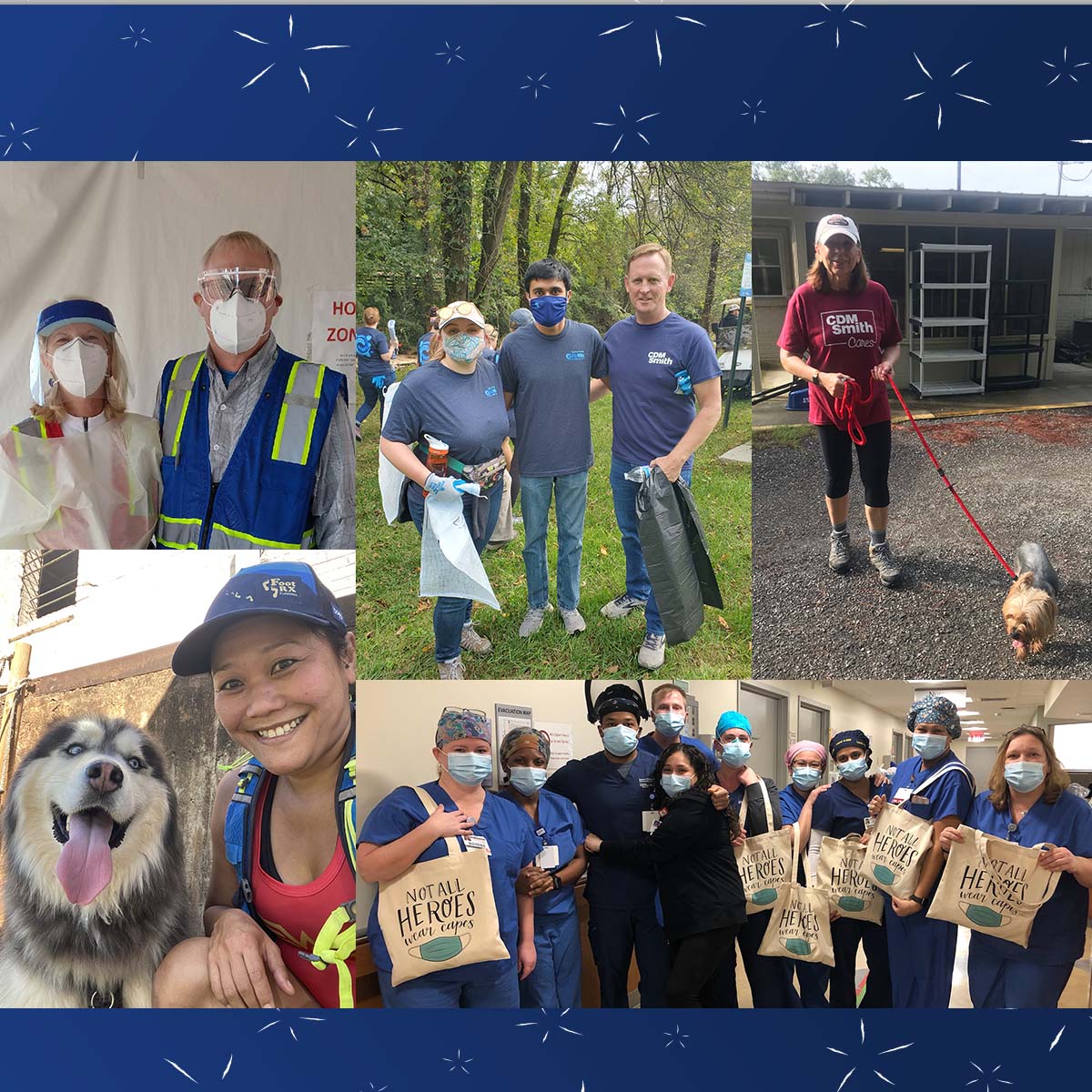 Giving Back
We touched thousands through numerous volunteering efforts, fundraising events and donations raised around the world. See how we're making an impact.