How We Give
How We Give
At CDM Smith, we strive to be an integral part of the communities we serve, making a positive impact through our work, building rela­tion­ships and supporting one another. Our firm and employees give back to nonprofit orga­ni­za­tions and causes that we care about on a regular basis. In 2022, we continued to make an impact through corporate donations and numerous volun­teer­ing efforts, fundraisers and awareness events around the world, and had some fun while we were at it! Here's some of the ways we contributed:
CDM Smith Cares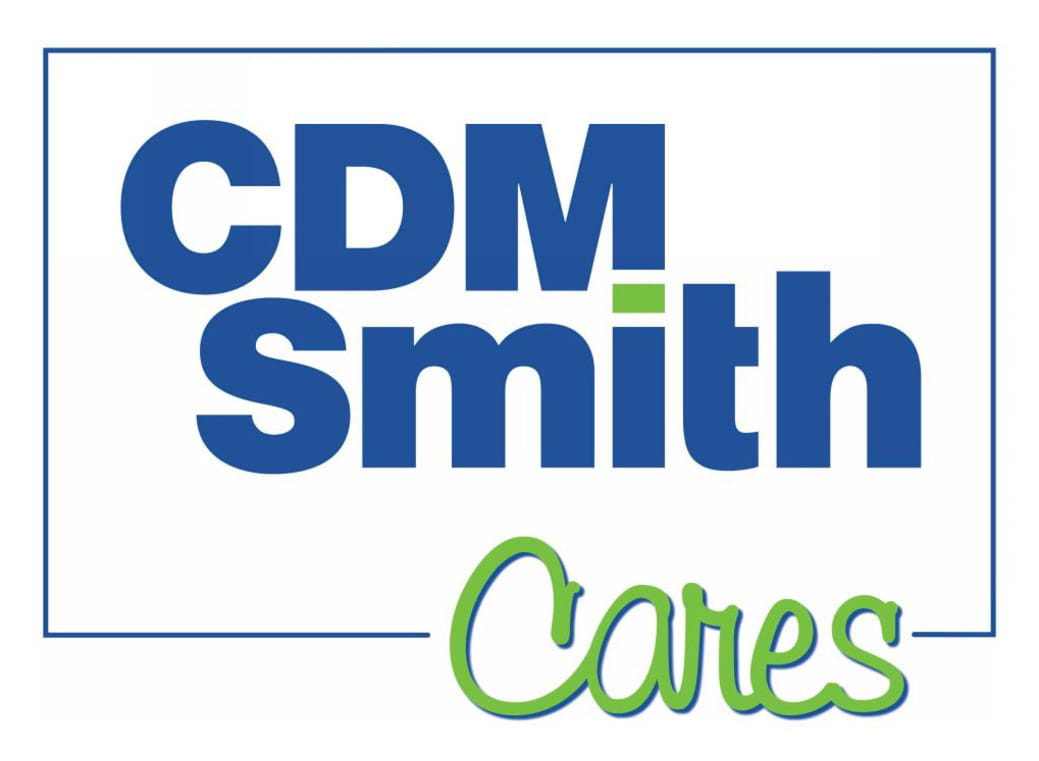 The CDM Smith Cares program en­cour­ages employee-led vol­un­teer outreach ac­tiv­i­ties that build com­mu­nity and improve quality of life through local efforts. Our em­ploy­ees have a strong com­mit­ment to helping com­mu­ni­ties—our own and those in need around the world. We are active, caring, global citizens who annually con­tribute thou­sands of hours to civic and char­i­ta­ble causes, an­swer the call of those in dis­tressed com­mu­ni­ties, help others to help them­selves, and create legacies of hope for future gen­er­a­tions.
In 2022, CDM Smith Cares resulted in…
Some of the orga­ni­za­tions and initiatives we support:
What #givingback looks like at CDM Smith
Water For People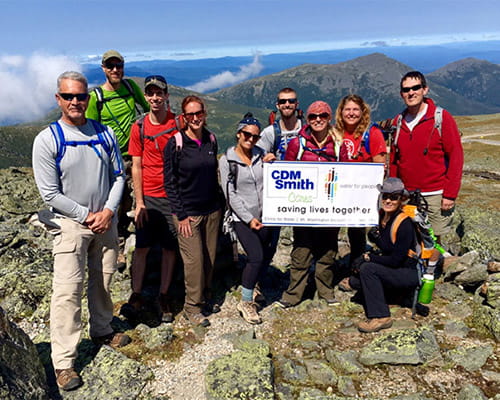 CDM Smith and our em­ploy­ees sup­port Water For Peo­ple, an in­ter­na­tional hu­man­i­tar­ian or­ga­ni­za­tion of ded­i­cated peo­ple who rec­og­nize water as a pri­mary build­ing block of life. Each year, our an­nual giv­ing cam­paign raises funds to help de­vel­op­ing com­mu­ni­ties gain ac­cess to safe drink­ing water, bet­ter san­i­ta­tion, and pub­lic health ed­u­ca­tion. Since beginning our annual Workplace Giving Campaign in 2005, CDM Smith has contributed more than $2.2 million to Water For People!
Not only do CDM Smith and Water For People share the same be­lief that every human being de­serves last­ing ac­cess to safe water and san­i­ta­tion, but our em­ploy­ees are mo­ti­vated by the same set of core val­ues. It is this align­ment of mis­sion and promise of qual­ity of life that for­ti­fies our partnership.
In 2022, our WFP campaign resulted in...
Our Wellness Program
Through our wellness incentive, partic­i­pat­ing CDM Smith employees, as well as their spouses and partners, track healthy behaviors and are rewarded points for their accom­plish­ments. At the end of each quarter, our employees pool together their millions of points to support nonprofit orga­ni­za­tions that could use our help.
Our Wellness Program has resulted in...
Engineers Without Borders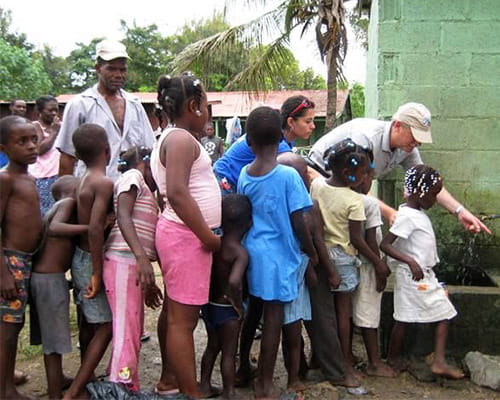 The goal of En­gi­neers With­out Bor­ders (EWB) is to make an im­pact to those com­mu­ni­ties that seek help by en­gag­ing with them di­rectly to finding options for solving their prob­lems or meet­ing their basic needs. CDM Smith has been an official corporate partner of Engineers Without Borders - USA since 2007.
This commu­nity-dri­ven de­vel­op­ment ap­proach by EWB-USA while fos­ter­ing our fu­ture lead­ers is an ex­cel­lent match for CDM Smith and all its em­ploy­ees. The firm and our employees support EWB-USA financially and most importantly, our employees volunteer their time and ex­pertise on pro­gram and pro­ject teams. For em­ploy­ees that di­rectly par­tic­i­pate, they can re­ceive grant funds for their ef­forts. In ad­di­tion, our em­ploy­ees lead local chap­ters, serve on com­mit­tees, and or­ga­nize fundrais­ing events to sup­port the work.

Since 2007, CDM Smith has given nearly $1 million to support EWB efforts, including funding travel grants so our employees can volunteer on EWB projects around the world. We have also supported EWB student chapters, regional workshops/seminars and inter­na­tional conferences.