Benefits
Benefits
Imagine a place committed to providing an unmatched employee experience thanks to a holistic benefit program that is among the best in the industry. We make it a priority to take excellent care of our employees--and their families—so they can perform to their fullest potential, both at work and in their daily lives. Our industry-leading, comprehensive and employee-centric suite of benefits prove we aren't your average engineering and construction firm. What are you waiting for?
Benefits Overview
Work/Life Balance
CDM Smith is proud of our continuous commitment to fostering an industry-leading flexible workplace culture. Our unique take on an intentional and flexible approach to the 5-day work week combines remote work for focused and independent work with an in-office schedule to collaborate, connect, and build deeper comradeship with colleagues.
Health & Wellness
Our award-winning program through Virgin Pulse provides motivation, challenges, tools and resources to help members enjoy better health and personal well-being AND receive a discount on their medical plan. Not only does it keep bank accounts fit, it helps give back to communities! Partic­i­pa­tion in the program results in donations to employee-chosen charities. We recently celebrated a major milestone in donating more than $1 million to charities who support both physical and mental well-being in communities, supporting wellness-related charities and orga­ni­za­tions that support the firm's DE&I efforts.
Medical, Dental and Vision Plans
Coverage begins on the first day of employment – no extra worries to you and your family when starting a new job. All eligible employees may enroll their spouses, registered domestic partners and eligible children for health care coverage. You are a part of our family on day one.
Paid Time Off
One of the benefits employees' value most from their employers is paid time off to enjoy with friends and family. Our paid time off program is one of the most generous in the industry. Compared to other engineering firms, we provide more paid time off, sooner!
Tuition Assistance
We invest in our employees' success by offering one of the most generous and competitive tuition assistance programs in our industry. Eligible employees receive 75% tuition reim­burse­ment with no dollar cap for approved individual courses and for most degree programs.
Retirement
We know it's important to plan for the future so when the time comes to retire from CDM Smith, you can enjoy retirement to the fullest. We help employees invest in their financial future through the CDM Smith Capital Accu­mu­la­tion Plan where employees choose how to invest their savings among a range of profes­sion­ally managed investment funds available.
But wait, there's more!
Adoption Assistance
Auto and Homeowners Insurance
Commuter Benefits
Employee Assistance/Work-Life Program (EAP)
Employee Discount Program (Perks at Work)
Flexible Spending Accounts (FSA)
Group Legal Program
Life and Accident Insurance
New Parent Transition Program
Reward and Recognition Program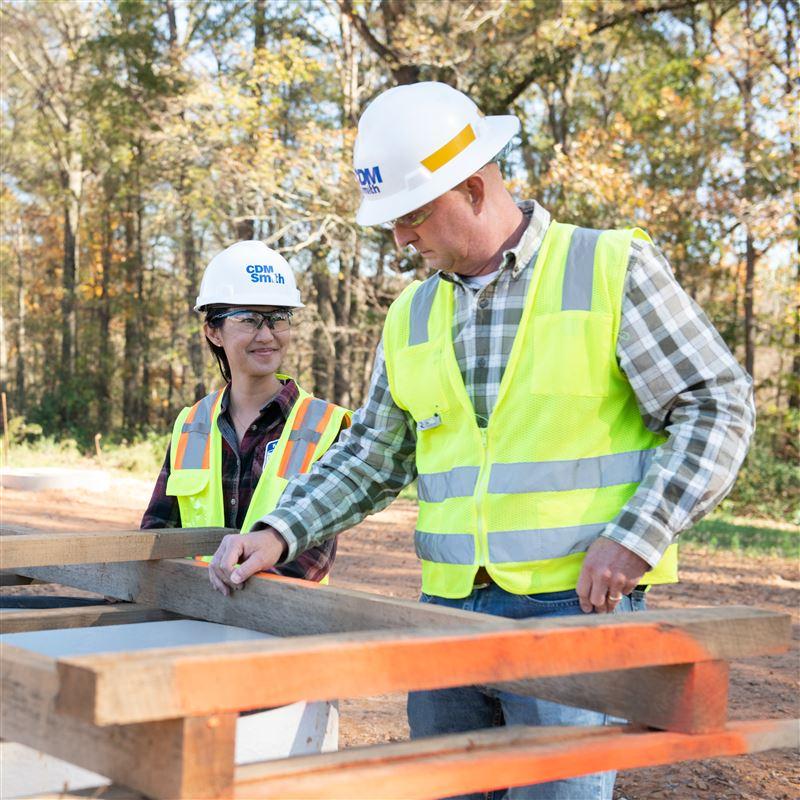 Join our team!
Our employees are the heart of our company. We are committed to fostering meaningful careers in a challenging, progressive and inclusive work environment. We're hiring for hundreds of positions!
Group Health Plan Trans­parency
https://urldefense.com/v3/__https:/transparency-in-coverage.bluecrossma.com/__;!!O7V3aRRsHkZJLA!HywHLfpSA-_2aEmQwG7ai7iyFrr5FLIAIU6Flk9DtfGAtps_W9Tbk5yuJnJdSct0n2Xu8IdpawsPAjixJIjze8L-gB3Tmg$
In compliance with the U.S. Transparency in Coverage Rule, we are providing information that includes negotiated service rates and out-of-network allowed amounts between health plans and healthcare providers. The machine-readable files are formatted to allow researchers, regulators, and application developers to access and analyze data more easily.
Blue Cross Blue Shield Machine-Readable Files

Opens in new window.
Com­mit­ment to Equal Em­ploy­ment Op­por­tu­nity and Af­firma­tive Ac­tion
CDM Smith is an Equal Opportunity/Affirmative Action employer. All qualified applicants will receive consid­er­a­tion for employment without regard to race, color, religion, creed, sex, pregnancy and pregnancy-related conditions, sexual orientation, gender identity, national origin, age, marital status, disability, citizenship status, genetics, protected veteran status, or any other char­ac­ter­is­tics protected by applicable law.
If you should require a reasonable accom­mo­da­tion to complete any part of the application process, please contact our Human Resources Department by phone at +1.​617.​452.​6000 and ask to speak with the Employee Relations Manager, or complete the Request for Reasonable Accom­mo­da­tion form. For additional information, please read Equal Em­ploy­ment is the Law and the Equal Employment is the Law Supplement (PDF).
CDM Smith partic­i­pates in the E-Verify employment autho­riza­tion program. Please review our E-Ver­ify par­tic­i­pa­tion no­tice and the Right to Work no­tice [Span­ish].