Benefits
We're hiring - join us!
https://sjobs.brassring.com/TGnewUI/Search/Home/Home?partnerid=25038&siteid=5220#home
View our 600+ current openings and apply.
view our openings

Opens in new window.
Benefits
At CDM Smith, we support our employees to perform to their fullest potential both at work and in their daily lives. We truly care about each of our employees and make it a priority to take excellent care of them and their families. Our robust Benefits Program provides some of the most competitive and compre­hen­sive benefits in our industry. Compared to other engineering firms, our medical plans have more options and, on average, lower copayments and lower employee contributions for coverage. 
Benefits Overview
Health & Wellness
Medical Plan
Dental Plan
Vision Plan
Short- and Long-Term Disability Plans
Award-Winning Wellness Program
Work/Life Balance
Paid Time Off
Flexible Work Options
Employee Assistance Program
Insurance
Life and Accident Insurance Plans
Auto and Home Insurance Plan
Business Travel Insurance Plan
Financial
Capital Accu­mu­la­tion Plan (401(k) and Match)
Tuition Assistance
Adoption Assistance
Commuter Program
Flexible Spending Accounts
Part-time em­ploy­ees reg­u­larly sched­uled for a minimum of 20 hours per week are also eligible for selected benefits commen­su­rate with their work schedule.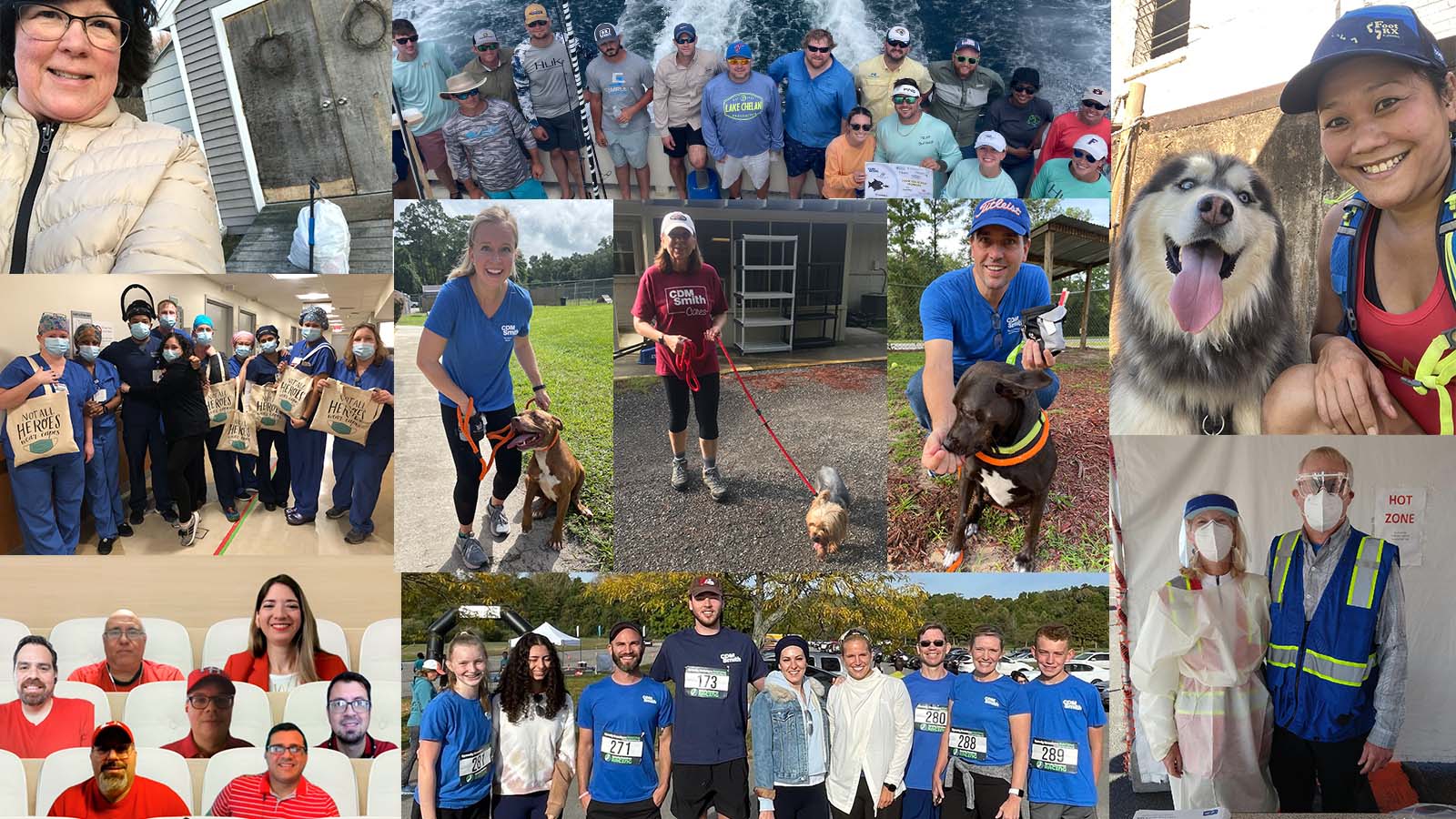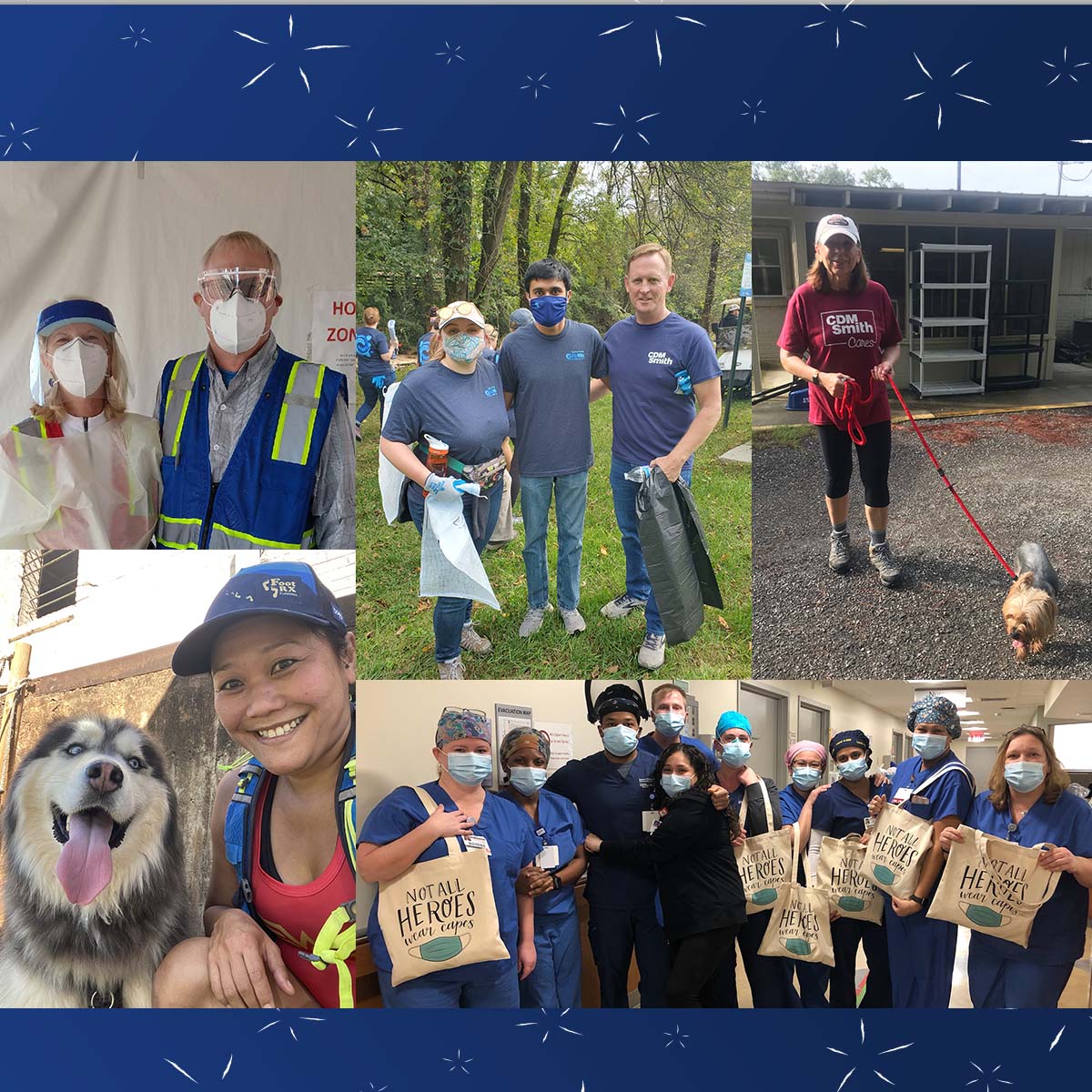 Giving Back
We touched thousands through numerous volunteering efforts, fundraising events and donations raised around the world. See how we're making an impact.
Group Health Plan Trans­parency
https://urldefense.com/v3/__https:/transparency-in-coverage.bluecrossma.com/__;!!O7V3aRRsHkZJLA!HywHLfpSA-_2aEmQwG7ai7iyFrr5FLIAIU6Flk9DtfGAtps_W9Tbk5yuJnJdSct0n2Xu8IdpawsPAjixJIjze8L-gB3Tmg$
In compliance with the U.S. Transparency in Coverage Rule, we are providing information that includes negotiated service rates and out-of-network allowed amounts between health plans and healthcare providers. The machine-readable files are formatted to allow researchers, regulators, and application developers to access and analyze data more easily.
Blue Cross Blue Shield Machine-Readable Files

Opens in new window.
Com­mit­ment to Equal Em­ploy­ment Op­por­tu­nity and Af­firma­tive Ac­tion
CDM Smith is an Equal Opportunity/Affirmative Action employer. All qualified applicants will receive consid­er­a­tion for employment without regard to race, color, religion, creed, sex, pregnancy and pregnancy-related conditions, sexual orientation, gender identity, national origin, age, marital status, disability, citizenship status, genetics, protected veteran status, or any other char­ac­ter­is­tics protected by applicable law.
If you should require a reasonable accom­mo­da­tion to complete any part of the application process, please contact our Human Resources Department by phone at +1.​617.​452.​6000 and ask to speak with the Employee Relations Manager, or complete the Request for Reasonable Accom­mo­da­tion form. For additional information, please read Equal Em­ploy­ment is the Law and the Equal Employment is the Law Supplement (PDF).
CDM Smith partic­i­pates in the E-Verify employment autho­riza­tion program. Please review our E-Ver­ify par­tic­i­pa­tion no­tice and the Right to Work no­tice [Span­ish].