CDM Smith Celebrates $200,000 in Charitable Donations through Far-Reaching Wellness Initiatives
News Item
CDM Smith Celebrates $200,000 in Charitable Donations through Far-Reaching Wellness Initiatives
February 14, 2018
Boston, MA – On Tuesday, February 13, 2018, CDM Smith celebrated another milestone in the charitable donations raised through the firm's wellness program. CDM Smith's Chairman and Chief Executive Officer Timothy Wall and Chief Human Resources Officer Carlos Echalar presented a check for $25,000 to the Jack McGovern Coats' Disease Foundation, a nonprofit dedicated to helping children diagnosed with a rare and traumatic eye disease. Another $25,000 check will be presented to One America Appeal, a fund for hurricane relief created by the former Presidents of the United States. One America Appeal, chosen to be supported by wellness partic­i­pants, will be honored at a separate ceremony in CDM Smith's Houston office.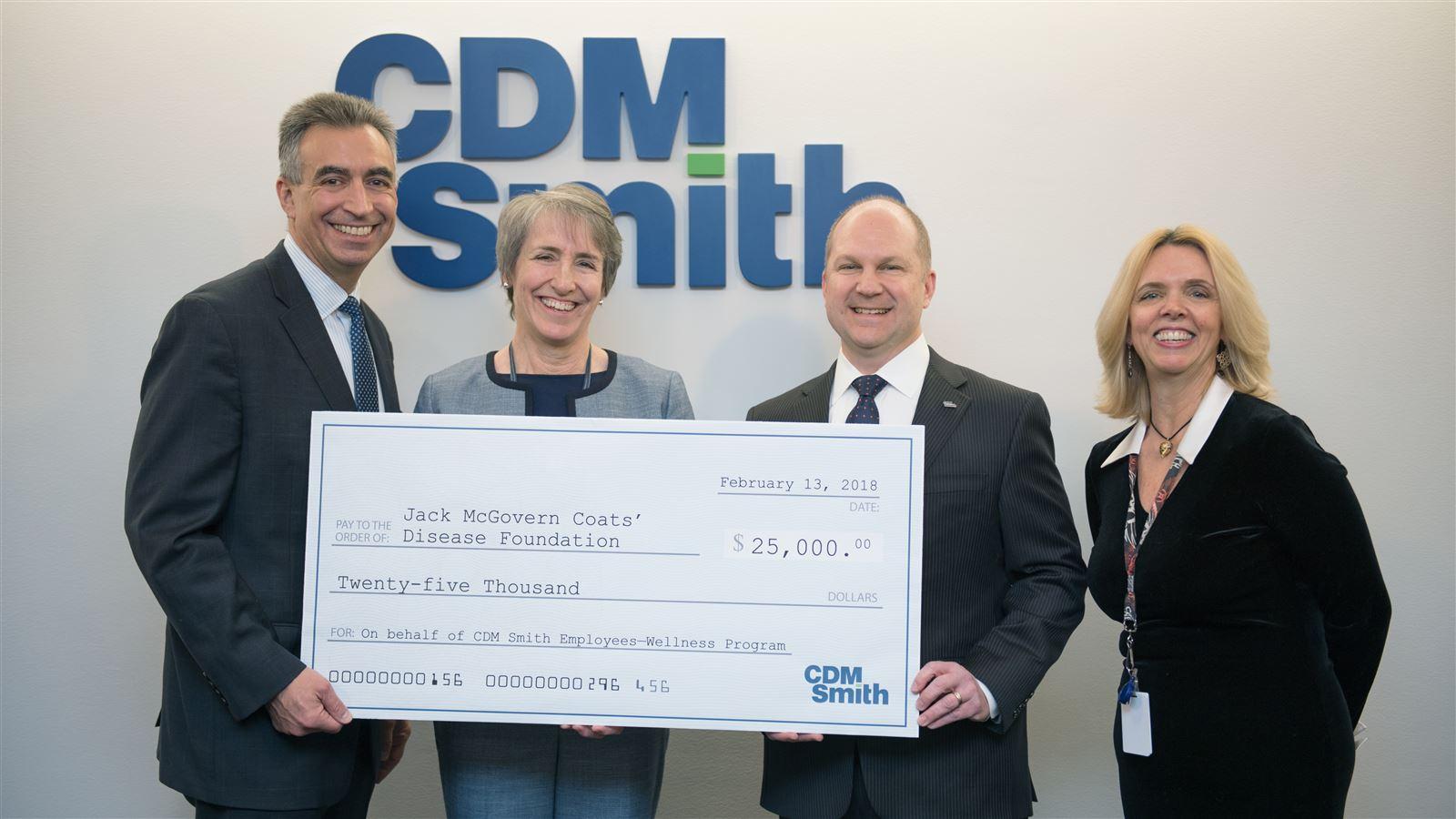 CDM Smith presented a check for $25,000 to The Jack McGovern Coats' Disease Foundation on February 13, 2018. Pictured, left to right, is Carlos Echalar, Suzanne Levere of the Foundation, Tim Wall and Susan Glover.
With CDM Smith's help, we will find better, less damaging treatments and we'll move closer to an elusive cure.
The ceremony, which was held in CDM Smith's Boston head­quar­ters, was live-streamed on Facebook so that employees and CDM Smith followers across the globe could take part in the celebration. It was also used as an opportunity to recap all the orga­ni­za­tions who received donations from the firm's wellness program, repre­sent­ing $200,000 in giving since 2017. Recipients included the American Cancer Society, Meals on Wheels, Make-A-Wish, Engineers Without Borders, St. Francis House, Alzheimer's Association and Wounded Warrior Project.
CDM Smith's unique wellness program rewards employees, as well as their spouses and partners, for healthy behaviors across all pillars of wellness, with the overall goal of a healthier, more productive, happy and focused workforce. Employees participate in onsite biometric screenings, team challenges, races and exercise classes, and track behaviors that contribute to their overall wellbeing. The firm sets quarterly points goals for partic­i­pants to strive for, which when met, result in charitable donations of up to $50,000 per quarter. Employees appreciate the opportunity to play an active role in the firm's commitment to giving back and health and human­i­tar­ian causes.
The Jack McGovern Coats' Disease Foundation was started to raise funds in support of ongoing research designed to offer children and adults alike hope as they wage a lifelong battle against Coats' disease and blindness.
CDM Smith provides lasting and integrated solutions in water, environment, trans­porta­tion, energy and facilities to public and private clients worldwide. As a full-service engineering and construc­tion firm, we deliver exceptional client service, quality results and enduring value across the entire project life cycle.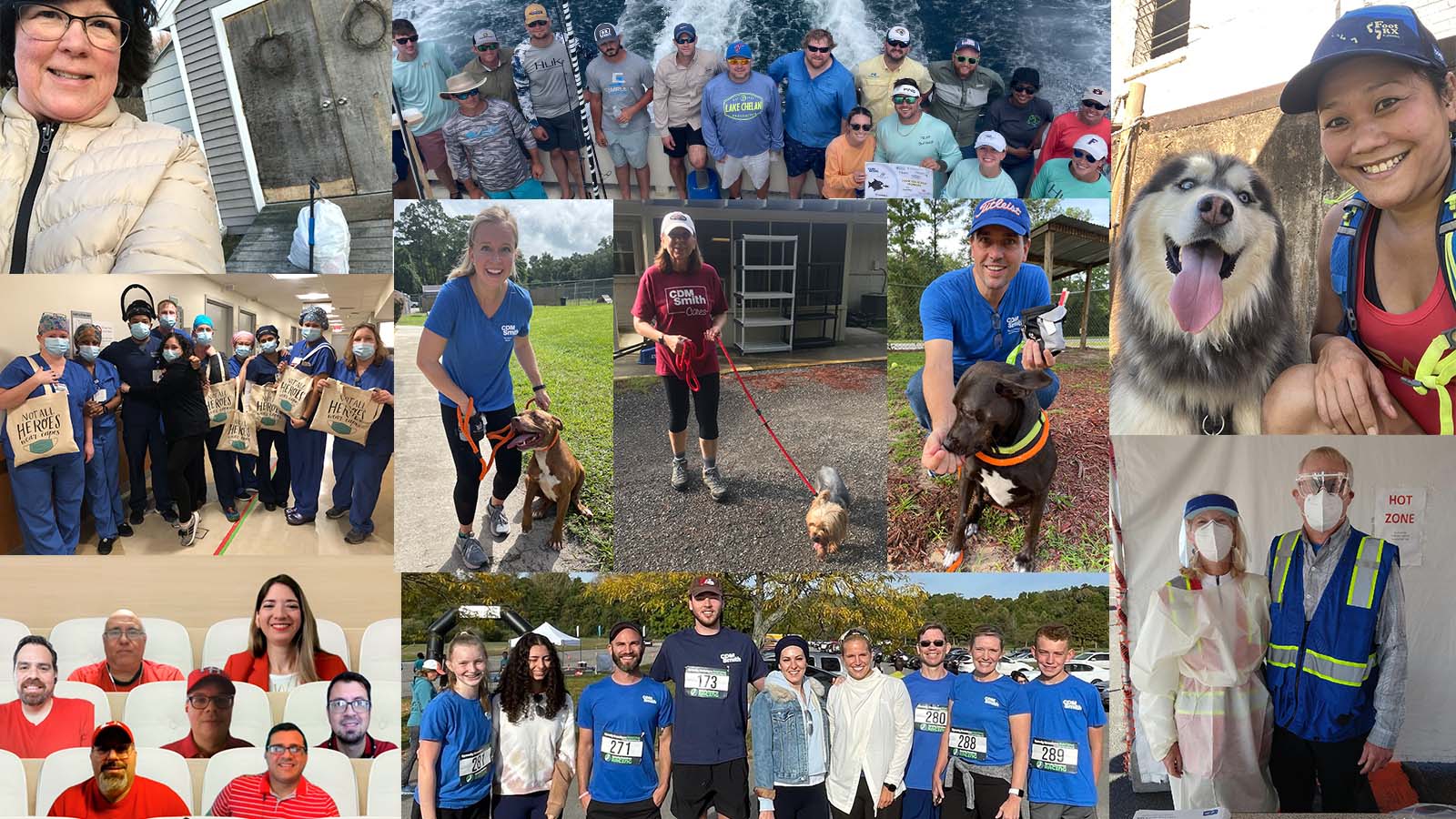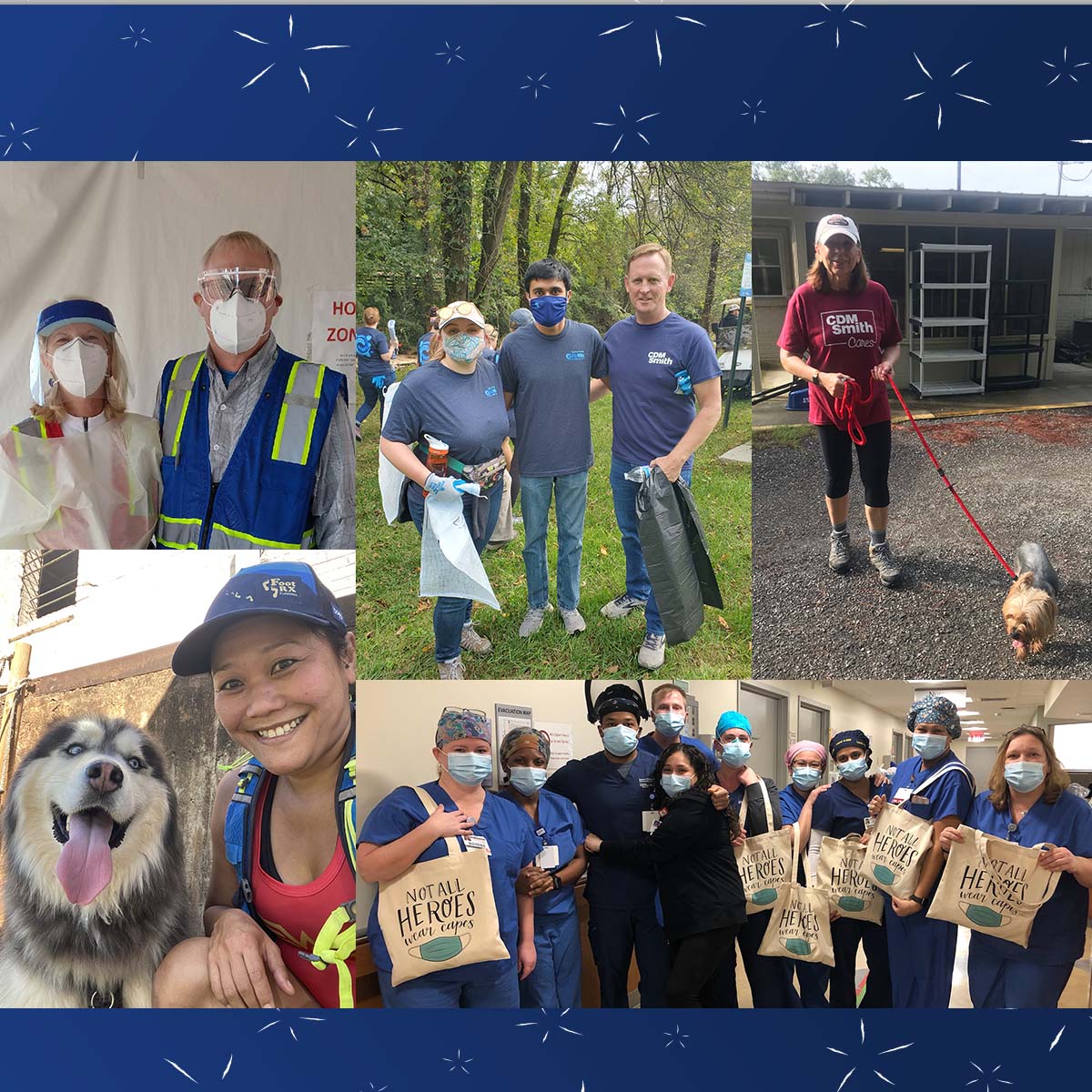 Giving Back
We touched thousands through numerous volunteering efforts, fundraising events and donations raised around the world. See how we're making an impact.