News Item
CDM Smith Selected for Trans­porta­tion CEI Contract by West Virginia Division of Highways
October 2, 2018
CHARLESTON, West Virginia—The West Virginia Department of Transportation, Division of Highways (WV DOH) selected CDM Smith to provide transportation construction engineering and inspection (CEI) services for the West Virginia Parkways Authority's Beckley Widening project. The $100 million roadway reconstruction project involves expanding 8 miles of Interstates 64/77, West Virginia's tolled interstate to alleviate congestion and improve safety. As the CEI lead, CDM Smith is responsible for onsite project construction management, inspection and documentation services.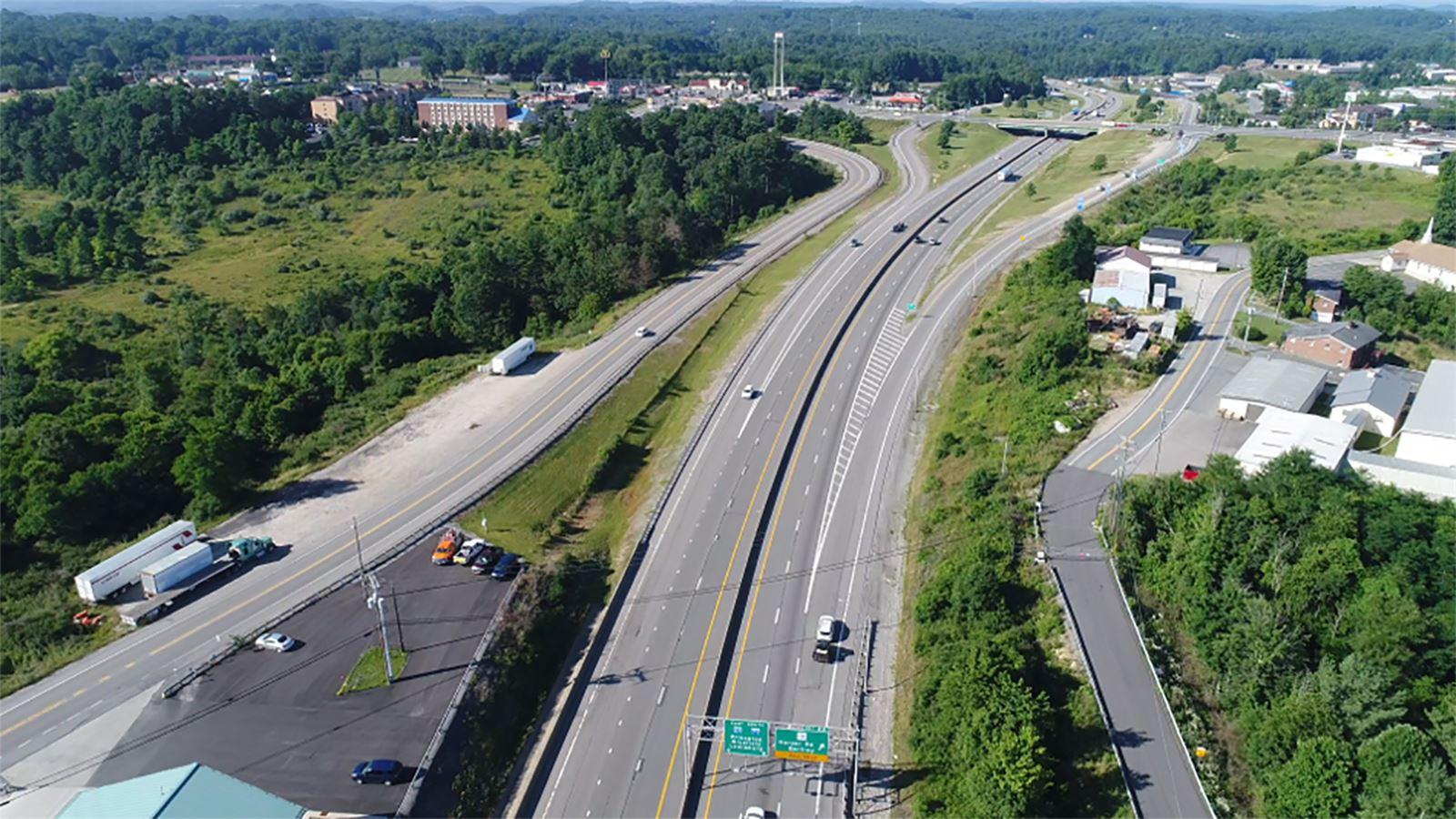 Aerial view of West Virginia's I-77 at exit 44.
"We're proud to be supporting the West Virginia Division of Highways," said Manuch Amir, PE, CDM Smith vice president and client service leader. "Our CEI team is growing nationally, and we feel like we have the resources, knowledge and capabilities to tackle any project anywhere. We're excited to be in a position to help deliver this mega project to meet the expectations of the WV DOH and West Virginia Parkways Authority (WVPA)."
"The most fun part about what we do is growing our practice and finding new people to join our team and serve our clients," said Virgil Rook, PE, CDM Smith vice president and technical strategy leader for transportation CEI, speaking about the win. "A few years ago, we didn't have a team in West Virginia, but as the state's program has grown, we've been able to react and grow the local capabilities to support the WV DOH."
CDM Smith provides lasting and integrated solutions in water, environment, trans­porta­tion, energy and facilities to public and private clients worldwide. As a full-service engineering and construc­tion firm, we deliver exceptional client service, quality results and enduring value across the entire project life cycle.

Modern Mobility
http://www.cdmsmith.com/en/Client Solutions/Focus Areas/Transportation
Our transportation experts are dedicated to improving mobility now and into the future, providing innovative solutions to navigate our clients' toughest challenges and help them advance their infrastructure for the long haul.
Learn More