News Item
Water Expert YuJung Chang Joins CDM Smith
April 28, 2020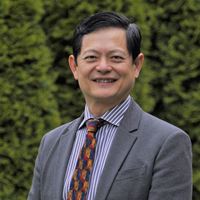 SEATTLE—CDM Smith is pleased to welcome YuJung Chang, Ph.D., to the firm as a vice president and management specialist. He will be a national resource for CDM Smith as a senior technical specialist providing leadership in areas such as PFAS, water reuse and drinking water treatment.
With nearly three decades of experience practicing water and wastewater treatment facility design, Chang's industry leadership in a variety of treatment tech­nolo­gies addressing multiple constituents and complex challenges will provide our clients with cost-effective solutions to meet their project needs. His passion is driven by his belief that "water is a precious resource that is essential to humanity as well as the prosperity of civi­liza­tion."
He is a nationally recognized expert in membrane technology and invented four patented treatment processes for both municipal and industrial water/wastewater appli­ca­tions. In his most recent position, he led projects focused on PFAS removal, destruction and treatment.
Chang is currently a board member and vice president of the Northwest Membrane Operator Association. He is also the Chair for AWWA's Membrane Process Committee and serves on the Membrane Research Committee. Chang has served as a full affiliated professor at the University of Washington since 1999, advising research projects and assisting the commer­cial­iza­tion of a patented technology that he developed.
CDM Smith provides lasting and integrated solutions in water, environment, trans­porta­tion, energy and facilities to public and private clients worldwide. As a full-service engineering and construc­tion firm, we deliver exceptional client service, quality results and enduring value across the entire project life cycle.