News Item
Water Expert Robert Fowlie Rejoins CDM Smith
May 23, 2017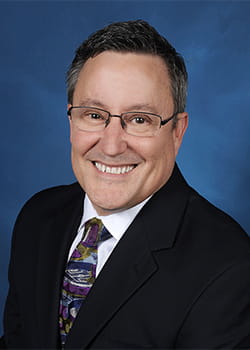 ALBUQUERQUE, New Mexico–CDM Smith is proud to announce that Robert Fowlie, PE, BCEE has rejoined the firm as an associate and client service leader. Robert will be working alongside fellow client service leader Paul Karas to grow the firm's water presence in New Mexico and El Paso, Texas.
With 25+ years of experience managing complex water programs, much of it with CDM Smith, Fowlie is well-versed in all aspects of successful project execution. In his return to CDM Smith, Fowlie will focus on growing the firm's already impressive reputation in the Southwest, advancing cutting-edge projects in water supply innovation, water and wastewater system planning and design, and infra­struc­ture replacement and reha­bil­i­ta­tion.
"We're excited to have Robert back because he's energetic, widely respected and a leader in water," says Adam Evans, CDM Smith associate. "His forward-thinking attitude will help us deliver better results for our clients in the Southwest."
CDM Smith vice president Paul Karas says, "Robert's technical expertise and under­stand­ing of the water market in the Southwest complements CDM Smith's strong staff resources in the area. His return as a client service leader enhances our ability to provide responsive, integrated solutions to utilities and water agencies throughout the region."
As a native New Mexican, Fowlie says he's excited to bring his decades-long experience working on projects around the country back to his home state. "I'm honored to be able to use my expertise and leadership skills to drive operations and strengthen the firm's capa­bil­i­ties," he says. "And to be able to do that in a place that's so special to me is especially rewarding."
CDM Smith provides lasting and integrated solutions in water, environment, trans­porta­tion, energy and facilities to public and private clients worldwide. As a full-service engineering and construc­tion firm, we deliver exceptional client service, quality results and enduring value across the entire project lifecycle.