Sarah Stewart, PE
Vice President, Envi­ron­men­tal Engineer
Sarah Stewart has served as project manager and principal engineer for some of CDM Smith's most advanced projects in the municipal, federal and industrial markets. With a varied background in planning and design for water and wastewater utilities, Sarah specializes in wastewater disinfection and water and wastewater process improvements. Many of her projects use an alternate delivery approach. Though she has dozens of successful projects to brag about, Sarah says it's the people—her clients and co-workers—who make her feel most accomplished: "CDM Smith is technically dynamic, committed and collaborative and a company I'm proud to be a part of."
How might clients describe you? Straight-forward, reliable, driven and a problem solver.
What is your favorite part of your job? Finishing something—it could be sending out signed and sealed plans and specifications, a report, or starting up a constructed project. There's nothing like the rush you feel when you finish a project and you know it's good.
What are your 3 non-work passions? I'm an avid reader. I'm crafty—sewing, refinishing, furniture (I love Flea Market Flip!) and scrapbooking, and I'm a science-fiction nerd raising the next generation of Star Wars/Star Trek fans. Come on, what engineer doesn't dream of going into space?
What's something that people might be surprised to know about you? I'm a Midwest farmer's daughter and I grew up in the water business. My mother started a water district from our house when I was in elementary/high school. My parents (my father serving as Board President and my mother as General Manager) have been in the water industry for over 20 years. When I'm talking about "clients," I'm thinking about them.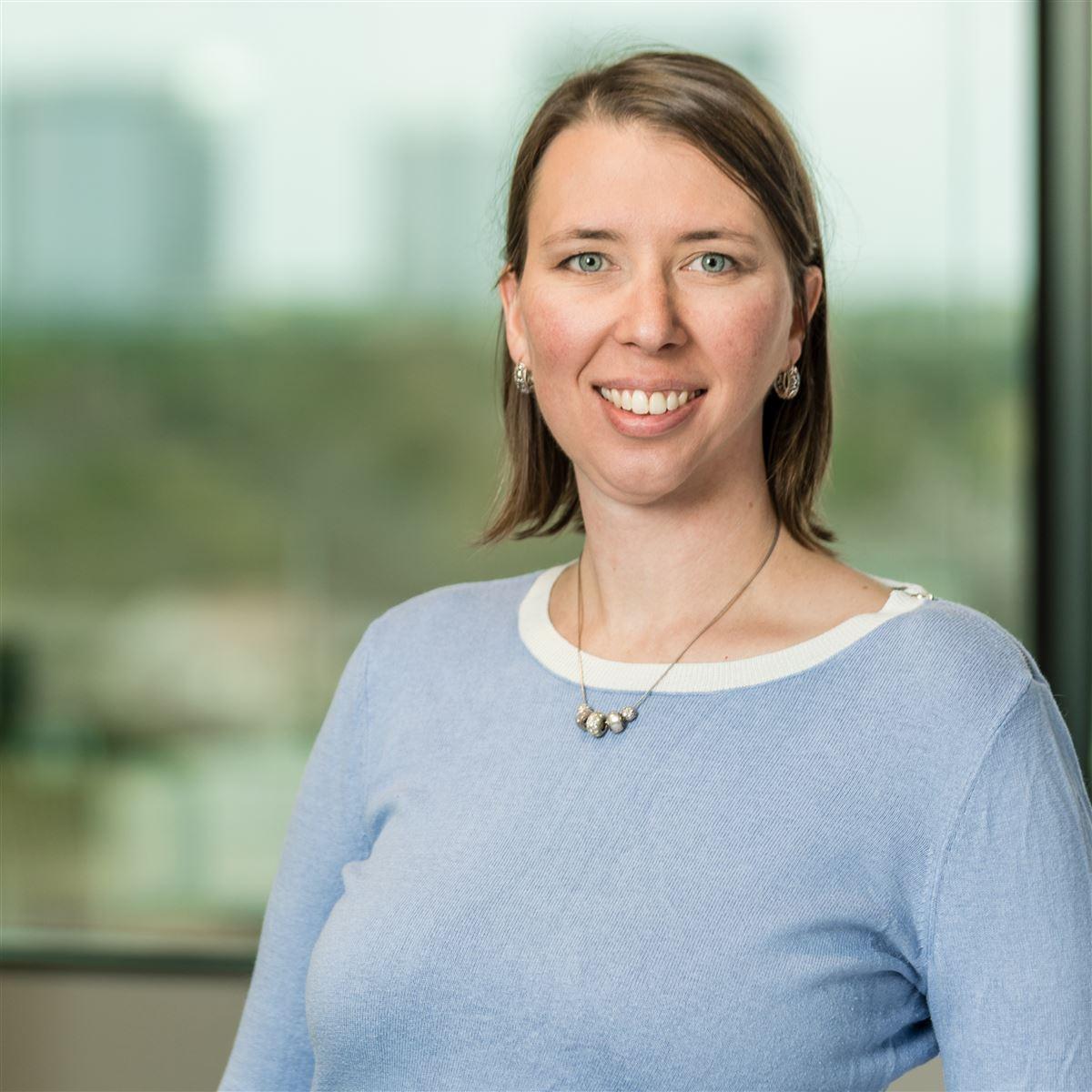 When a project is done, I want my clients to be proud of what we've accomplished together. 
Did you know?
Sarah is a pioneer in the use of peracetic acid (PAA) for wastewater disin­fec­tion. With high effec­tive­ness at much lower doses than traditional disin­fec­tants, PAA shows great promise in reducing capital and O&M costs.
Insight
First PAA Disin­fec­tion System in Texas: Up and Running 
https://www.txwater.org/temp/handouts/0A428E95-A32D-E611-B4CD-0025B3A62EEE/The%20First%20Peracetic%20Acid%20Disinfection%20System%20in%20Texas%20Up%20and%20Running!%20Paper.pdf
Read how Sarah partnered with the Gulf Coast Waste Disposal Authority to implement an innovative disinfection system using peracetic acid. 
Read the paper

Opens in new window.
Expert

Connect with Sarah
water@cdmsmith.com
Need a water reclamation expert whose technical skills and enthusiastic attitude are unmatched? Reach out to Sarah today. 
Contact sarah