News Item
CDM Smith Teams Up with the City of Memphis to Secure $156 Million Water Infrastructure Loan from EPA's WIFIA Program
November 4, 2020
MEMPHIS – On October 8, 2020, the U.S. Envi­ron­men­tal Protection Agency (EPA) announced the closing of a $156 million Water Infra­struc­ture Finance and Innovation Act (WIFIA) loan with the city of Memphis, Tennessee, for upgrades to its T.E. Maxson Wastewater Treatment Facility. The loan, which was secured with help from CDM Smith's funding and wastewater technical delivery experts, will help finance the city's upgrades to its Facility Process and Biosolids Upgrades Program and support the city's growth, protect public health and bolster continued economic development throughout Memphis.
The city of Memphis will use EPA's WIFIA loan to help expand its biological treatment capacity and improve biosolids processing at its facility. These projects will help the facility achieve new National Pollutant Discharge Elimination System (NPDES) permit require­ments for effluent disin­fec­tion and overall reduction in treated total suspended solids and biological oxygen demand in the effluent. The completed projects will signif­i­cantly improve effluent water quality and loading to the Mississippi River, provide reliable, efficient biosolids treatment, improve process efficiency and operability and improve overall plant odor control. The funding will also provide an attractive long-term low-interest loan that will be beneficial to the rate payers of Memphis.
"This funding allows the city to implement much-needed holistic improve­ments to make their overall wastewater system a better, fully functioning city service for the long-term," said CDM Smith vice president and client service leader Zack Daniel.
WIFIA is providing financial support at a critical time as the federal government, EPA, and the water sector work together to help mitigate the public health and financial impacts of COVID-19. EPA's WIFIA loan will finance nearly half of the total program cost of $317.5 million, resulting in Memphis saving an estimated $57 million in market financing and construc­tion costs over the life of the loan. The remaining costs are funded by a combination of enterprise system funds and multiple Tennessee Clean Water State Revolving Fund (SRF) loans (totaling $85 million). Overall, CDM Smith assisted the city with securing and managing over $240 million in state and federal funding at combined financing rates of just over 1%.
As highlighted in his recent email to the CDM Smith team, Memphis Public Works Director Robert Knecht stated, "It's been a long journey but our partnership with CDM Smith helped us achieve a successful application with EPA, and we were very fortunate to get a much more favorable interest rate than when we started [the project]."
"Being able to leverage both the SRF and WIFIA programs really helped the city fund a much-needed program of projects to ensure success of this facility for years to come," added Daniel.
Established by the Water Infra­struc­ture Finance and Innovation Act of 2014, the WIFIA program is a federal loan and guarantee program admin­is­tered by EPA. WIFIA's aim is to accelerate investment in the nation's water infra­struc­ture by providing long-term, low-cost supple­men­tal credit assistance for regionally and nationally significant projects. The WIFIA program has an active pipeline of pending appli­ca­tions for projects that will result in billions of dollars in water infra­struc­ture investment and thousands of jobs. For more information about the WIFIA program, visit https://​www.​epa.​gov/​wifia.
CDM Smith is a privately owned engineering and construc­tion firm providing legendary client service and smart solutions in water, environment, trans­porta­tion, energy and facilities. Passionate about our work and invested in each other, we are inspired to think and driven to solve the world's envi­ron­men­tal and infra­struc­ture challenges.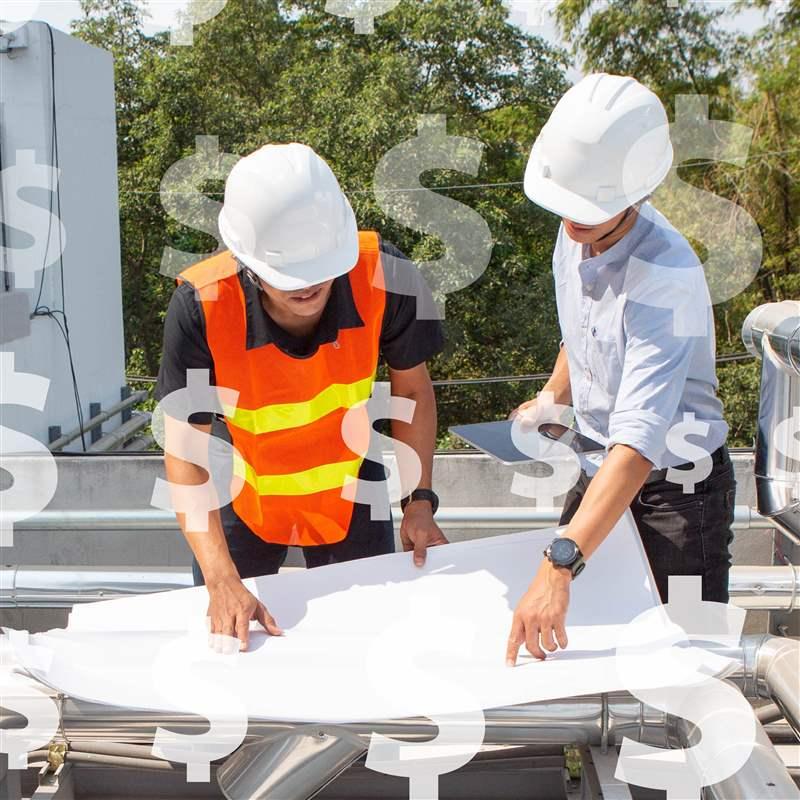 A Winning Strategy for Securing COVID-Related Stimulus Funds
Even amidst all the uncertainty, there are ways that public infra­struc­ture leaders can prepare to put their key projects in the best position to receive future economic stimulus funds. Our experts share their winning tactics.
Water Partnership
https://cdmsmith.com/en/Client-Solutions/Focus-Areas/Water
It's about much more than engineering. It's thoughtful experts, powerful insights and smart decisions. It's an alliance to help you manage resources and build a more resilient future.
Learn More