Comparing Common PFAS Treatment Options

Insight
Comparing Common PFAS Treatment Options
Choosing the best treatment for PFAS depends on different site char­ac­ter­is­tics. Here are the pros and cons of the most popular tech­nolo­gies.  
The carbon-fluorine bond of per- and poly­flu­o­roalkyl substances (PFAS) is the shortest and strongest bond in chemistry; therefore, PFAS cannot be completely removed or destroyed by many conven­tional treatment tech­nolo­gies. Two treatment methods have been proven successful in treating PFAS, and both have their advantages and disad­van­tages, depending on site char­ac­ter­is­tics. Addi­tion­ally, studies of membrane tech­nolo­gies are showing positive results.



Granular Activated Carbon (GAC)

GAC is the most common treatment method, used for more than 15 years. One of the major advantages to using GAC is our general familiarity with spent GAC management, or the process of removing leftover carbon once it has served its purpose. One potential disad­van­tage of relying on GAC is that this treatment method has been less effective for short-chain PFAS compounds. While regulations for short-chain PFAS have not yet been defined, it is important to plan for the possibility that they will be regulated in the future.



Anion Exchange (AIX)

AIX involves the use of synthetic resins made from hydro­car­bons. These resins work by attracting and holding cont­a­m­i­nated materials from passing through a targeted water source. Several factors can influence AIX performance, including influent contaminant concen­tra­tion, treatment design, and competing ion concen­tra­tions. Like GAC, AIX has been success­fully applied at active project sites. But new research also shows an increased potential for AIX to remove short-chain PFAS, as well.
Selecting GAC vs. AIX

The table below provides technical facts about selecting between GAC and AIX for PFAS treatment.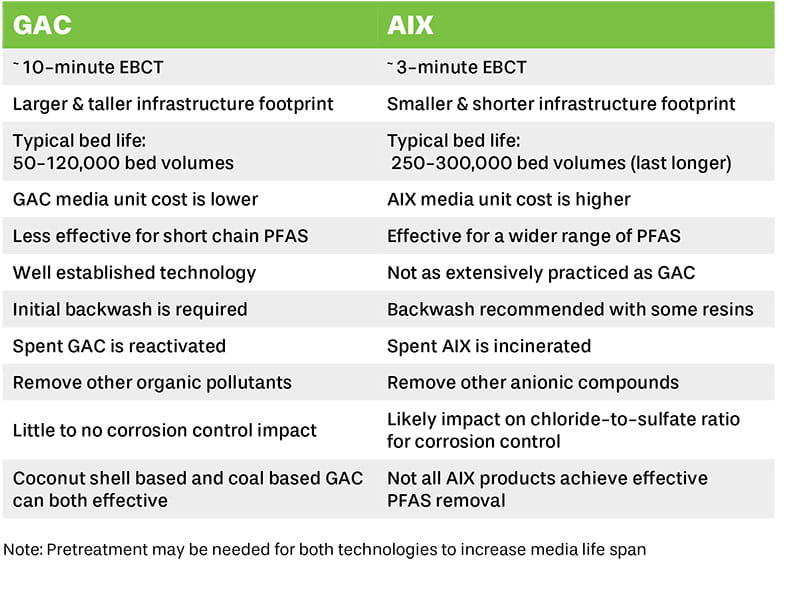 Membrane Tech­nolo­gies

Though not as widely applied as GAC and AIX, membrane tech­nolo­gies have also been studied for their abilities to remove PFAS. The two most commonly studied variants are reverse osmosis (RO) and nanofil­tra­tion (NF). Low pressure RO has demon­strated a powerful capacity for PFAS removal, including short-chain compounds. But this method remains the costliest type of PFAS removal because of a high capital cost and energy demand. Data on NF performance are more limited, but positive bench-scale test results have been reported. One of the most important char­ac­ter­is­tics of these treatment options to note is their generation of a waste stream containing high concen­tra­tions of reject cont­a­m­i­nants, which requires further management and treatment.



Additional Consid­er­a­tions

For all three tech­nolo­gies, bench-scale and/or pilot-scale testing is critical. Information gained from the bench-scale testing can be directly related to long-term operating cost savings. A recent column study confirmed that AIX was more effective than GAC in removing short chain PFAS, within the observed water sample. Some final things to keep in mind when determining your PFAS treatment approach:


Sense of scale is important. Because treatment goals for PFAS are in the low parts-per-trillion, it is important to consider co-cont­a­m­i­nants that may reduce PFAS treatment effec­tive­ness.


Inorganic parameters in groundwater, like iron and manganese, can hinder performance.


Pay attention to infra­struc­ture factors, such as chemical usage, hydraulics, and electrical capacity.


Know how to handle residual and discharge options, as state and local waste management require­ments may impact disposal.


Capital cost and operating cost can play important factors when evaluating treatment options. For example, although the AIX resin is more expensive than GAC, the capital costs can be comparable depending on site-specific design parameters.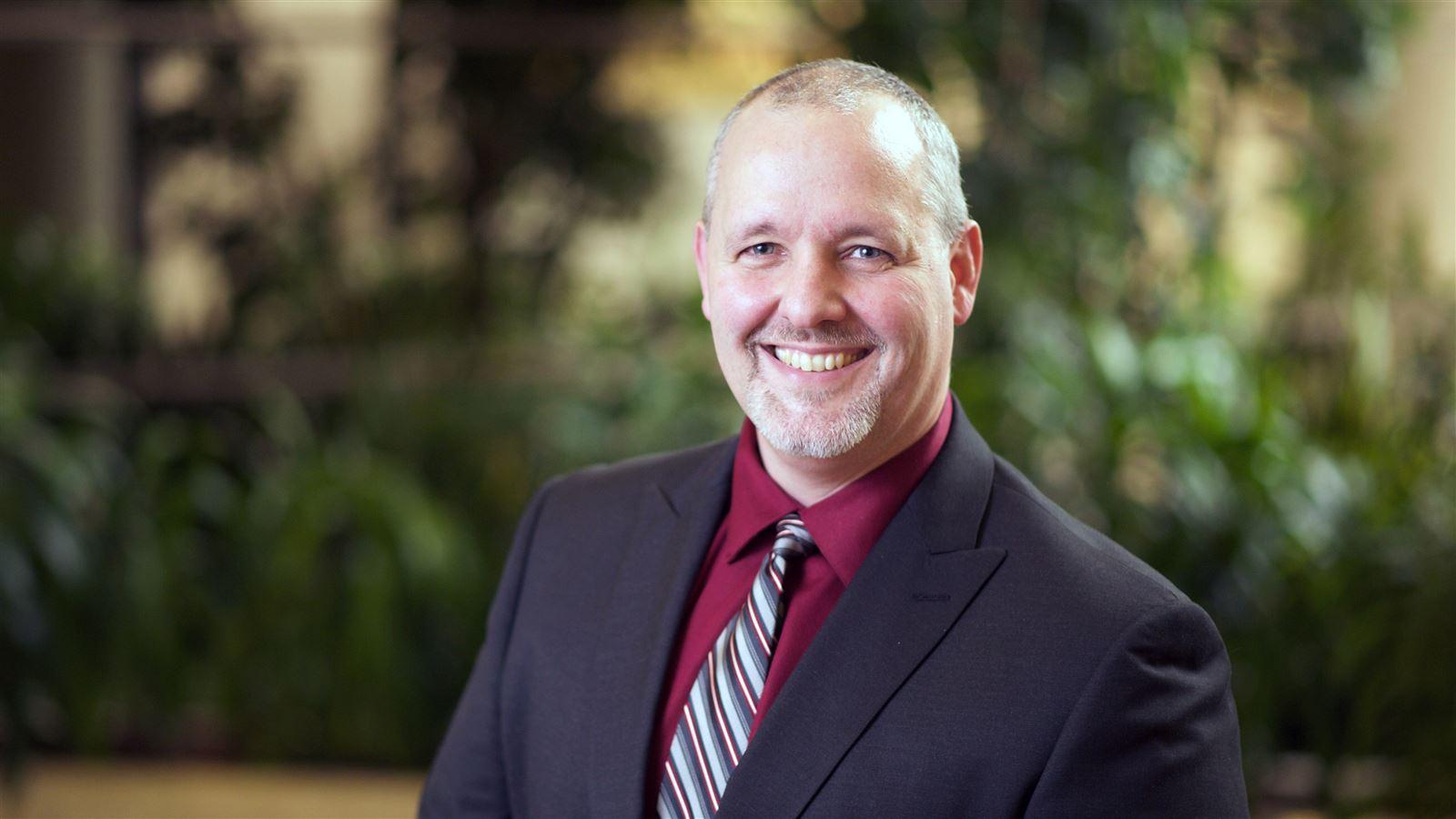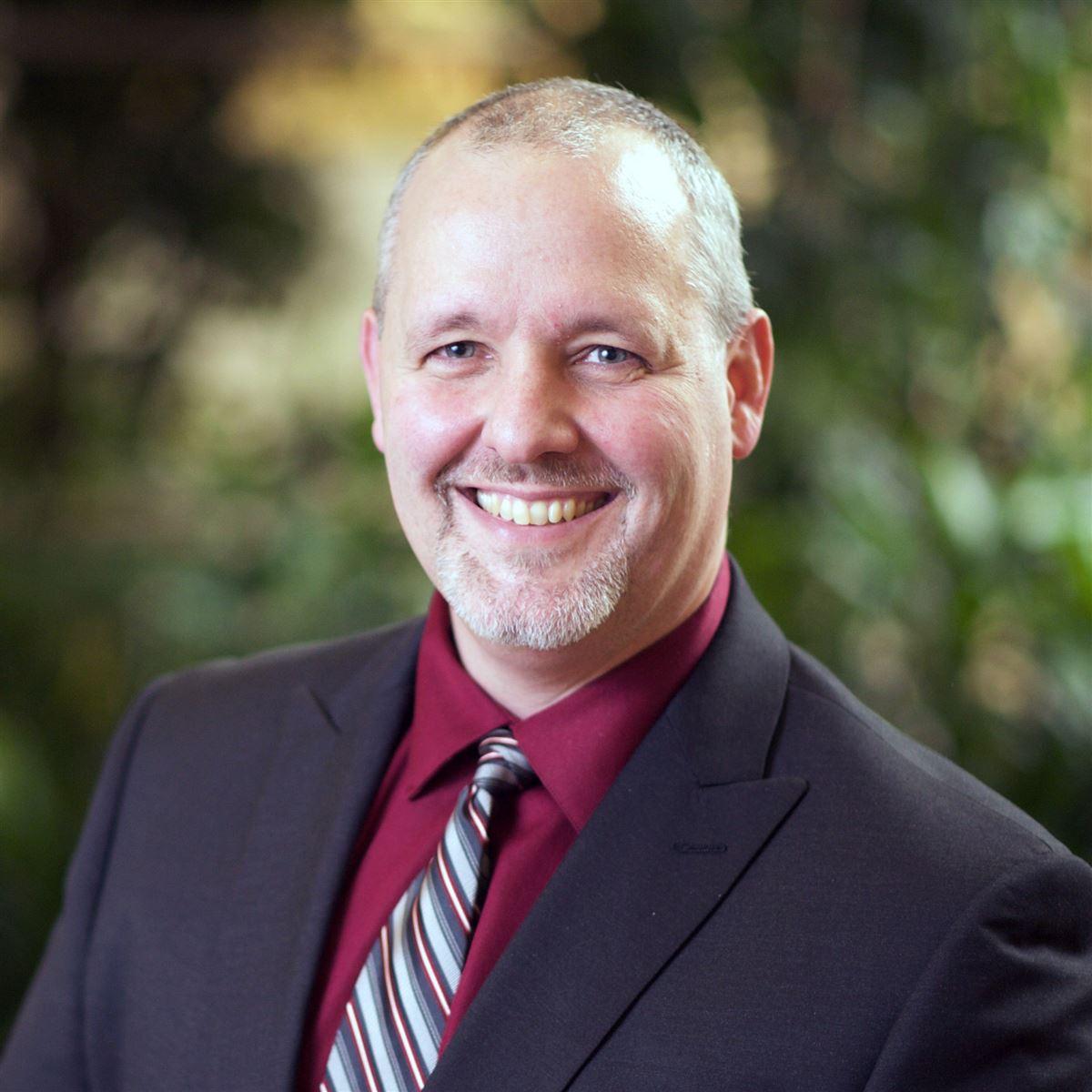 Every site is comprised of different contaminants. We're in a unique position to make sure a combination of technologies will fit exact site specifications.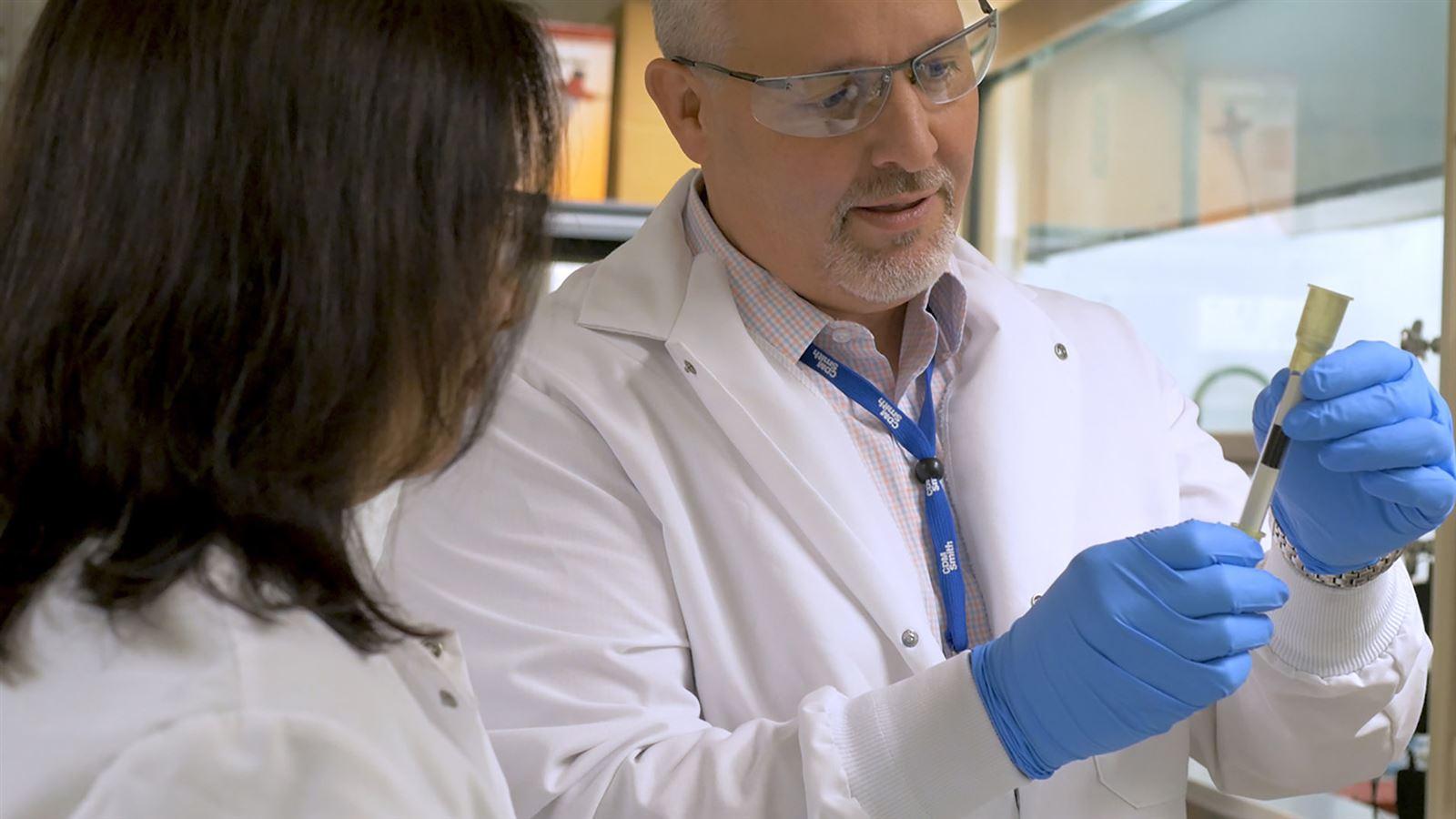 PFAS Solutions
Our engineers and scientists are working tirelessly to solve the world's most complex cont­a­m­i­na­tion challenges. Explore our solutions to the latest threats to public health.