News Item
Will County Freight Mobility Plan Receives ACEC Awards
February 28, 2018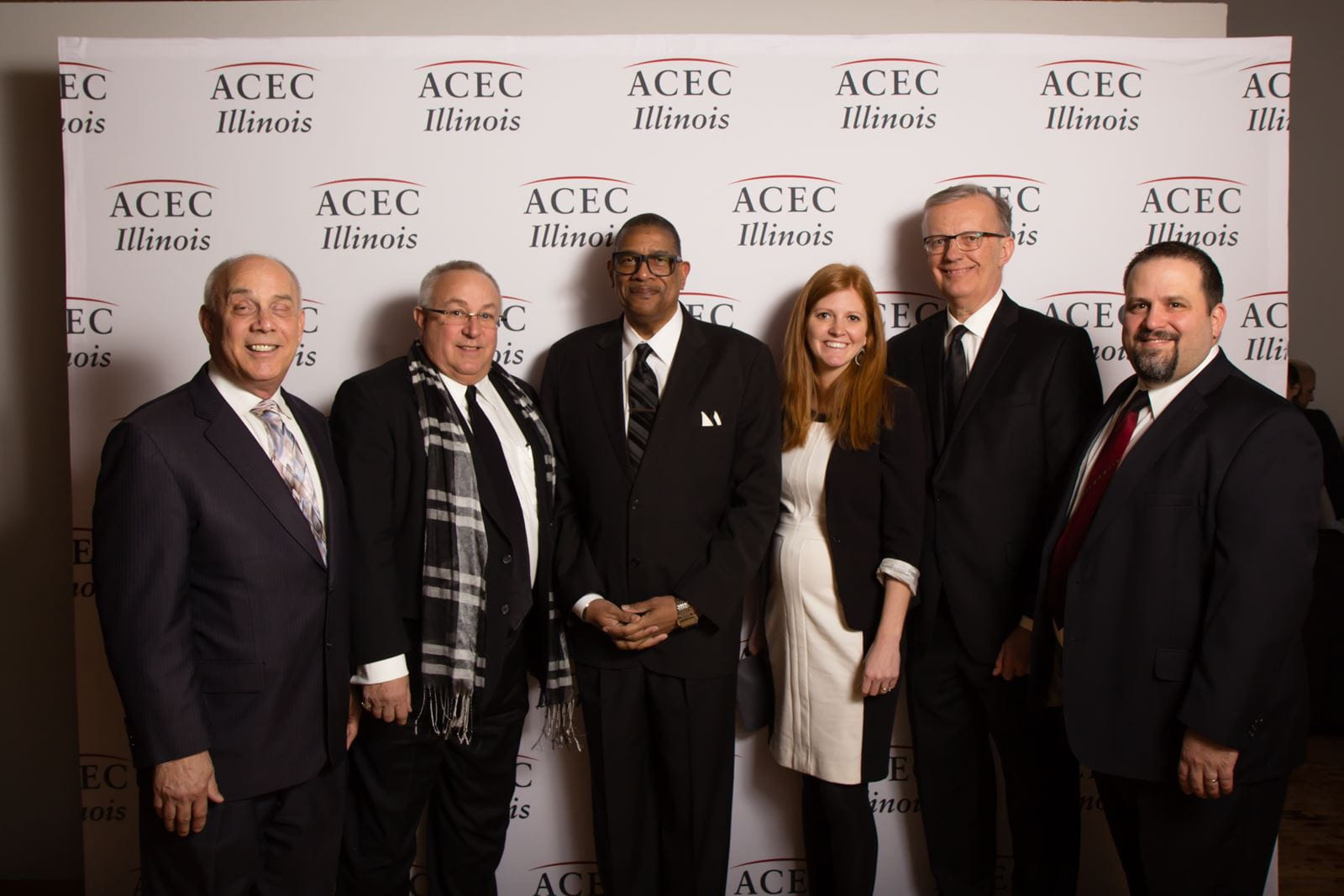 WILL COUNTY, Illinois— CDM Smith is proud to announce that the American Council of Engineering Companies (ACEC) of Illinois awarded the Will County Community Friendly Freight Mobility Plan the 2018 Engineering Excellence Awards Best in Category and Honor Award for its unique and innovative approach to accom­mo­dat­ing freight growth in Will County. "We are thrilled that the county has been recognized for the forward-thinking planning process that prepares our infra­struc­ture and workforce for the rapid growth of freight movement in our county," said Will County Executive Larry Walsh.
Within the last 15 years, Will County has seen unprece­dented growth in its freight industry, including a doubling of freight jobs and related industrial development. This fast growth has challenged local infra­struc­ture and resources and left residents concerned about the impact truck routes, infra­struc­ture and local businesses have on their quality of life.
To ensure that Will County has a reliable and efficient trans­porta­tion system prepared to support future growth, CDM Smith partnered with the county and other public and private stake­hold­ers to create a plan that would identify key freight issues, guide investments and identify strategic projects and oppor­tu­ni­ties.
The plan uses a holistic approach to balance the needs of the freight industry with those of Will County's citizens. It helps prioritize projects that address major challenges such as infra­struc­ture, congestion and employee recruitment and retention. "This plan reflects a new way of freight planning that considers impacts to the economy, the workforce, the community and also the environment," explained CDM Smith's lead planner, Jacki Murdock. "Freight is an economic engine for Will County, so it was important to identify ways to improve the system without negatively impacting quality of life for Will County residents—which can be a difficult balance to find."
"One of the key reasons for the plan was to provide analysis to compete for federal and state dollars to firmly establish Will County's signif­i­cance to the regional and national economies," added John Grueling, President and CEO of the Will County Center for Economic Development. "The plan was well received by county leadership and was eye opening for the federal congres­sional delegation and leadership at the U.S. Department of Trans­porta­tion."
The team developed several methods for outreach, engaging both public and private stake­hold­ers to be sure the proposed plan aligned with Will County's economic vitality and community needs. "By conducting surveys, interviews and forums with hundreds of community partic­i­pants, we were able to further understand the conditions on the ground. It was truly a collab­o­ra­tive effort," added Christopher Martel, CDM Smith vice president.
Additional project contrib­u­tors included the Illinois Department of Trans­porta­tion, Will County Govern­men­tal League, Federal Highway Admin­is­tra­tion, Will County Workforce Investment Board, Joliet Arsenal Development Authority, Illinois Soybean Association, and the Three Rivers Association of Realtors.
CDM Smith provides lasting and integrated solutions in water, environment, transportation, energy and facilities to public and private clients worldwide. As a full-service engineering and construction firm, we deliver exceptional client service, quality results and enduring value across the entire project life cycle.
Transportation at CDM Smith
https://www.cdmsmith.com/en/Client-Solutions/Focus-Areas/Transportation
Our transportation experts are dedicated to improving mobility now and into the future, providing innovative solutions to navigate our clients' toughest challenges and help them advance their infrastructure for the long haul.
Learn More