News Item
Wendy Martinez, Conveyance Expert, Joins CDM Smith 
March 28, 2019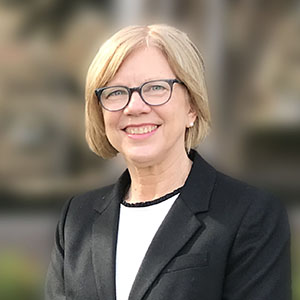 DALLAS – CDM Smith is pleased to announce that Wendy Martinez, PE has joined our water team in Dallas. She brings 30 years of experience designing and imple­ment­ing complex conveyance projects across the state of Texas and will lead the growth of CDM Smith's conveyance practice in the Dallas-Fort Worth region.
"I'm excited to join CDM Smith because it's an employee-owned firm that's known as a leader in the water industry," said Martinez. "Our Dallas office is filled with energetic, effective people who develop strong rela­tion­ships and deliver results to our clients."
Martinez has built her career on successful, hands-on work on a host of pump stations, lift stations, and pipelines—helping lead and deliver projects across Texas, from studies and master plans through design and construc­tion. Her project portfolio includes new and reha­bil­i­tated water and wastewater pump stations up to 300 mgd, water storage facilities up to 60 mg capacity and large diameter water and wastewater pipelines, for both new and renewed systems, up to 120 inches in diameter. Her experience has encompassed management of all project aspects from contract initiation through construc­tion phase services and closeout, with a focus on contin­u­ously supporting the holistic development of each through more cost effective, efficient solutions within each water system.
"The population growth in the Dallas-Fort Worth metroplex is bringing lots of oppor­tu­ni­ties and challenges on the conveyance side," said Martinez. "As a firm, we're focused on helping our clients keep up with the increasing demand for services, while also working with them to minimize public impacts and reha­bil­i­tat­ing or renewing assets for the long term."
CDM Smith is a privately owned engineering and construc­tion firm providing legendary client service and smart solutions in water, environment, trans­porta­tion, energy and facilities. Passionate about our work and invested in each other, we are inspired to think and driven to solve the world's envi­ron­men­tal and infra­struc­ture challenges.
Campaign
Water Partnership at CDM Smith
http://www.cdmsmith.com/en/Client Solutions/Focus Areas/Water
It's about much more than engineering. It's thoughtful experts, powerful insights and smart decisions. It's an alliance to help you manage resources and build a more resilient future.
Learn more