News Item
Transit Expert Mary Holland Joins CDM Smith
April 27, 2018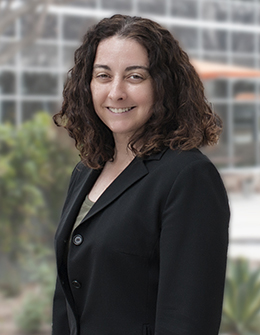 CARLSBAD, California—CDM Smith is excited to welcome Mary Holland, PE, to the firm's trans­porta­tion team as a senior project manager. Holland has more than 19 years of experience in design development, plan, spec­i­fi­ca­tion and estimate documents and construc­tion support for transit projects including commuter rail, light rail and bus maintenance facilities.
Holland is well-versed in operations for transit projects of all types, skillfully managing changes in schedule, budget and scope to solve complex challenges for clients from California to Washington.
Holland brings valuable experience managing multiple concurrent projects, helping clients across west coast including the North County Transit District, San Diego Association of Governments, BNSF Railway Company and Sound Transit to modernize transit systems and provide infra­struc­ture that stands the test of time. "Being able to understand a client's concerns and bring in the resources needed to address these concerns is one of the most rewarding aspects of providing transit solutions," says Holland. "When we can improve the transit experience and work environment for transit employees in addition to the end user, we are improving transit employee morale as well as quality of life for the end user."
CDM Smith provides lasting and integrated solutions in water, environment, trans­porta­tion, energy and facilities to public and private clients worldwide. As a full-service engineering and construc­tion firm, we deliver exceptional client service, quality results and enduring value across the entire project life cycle.
Modern Mobility
Our transportation experts are dedicated to improving mobility now and into the future, providing innovative solutions to navigate our clients' toughest challenges and help them advance their infrastructure for the long haul.
LEARN MORE
Did you know?
Holland currently serves as president of the Womens Transportation Seminar (WTS) San Diego chapter and has served as president for the WTS Seattle chapter.