News Item
Russ Tamblyn Joins CDM Smith as Director of Virtual Design and Construction
May 6, 2016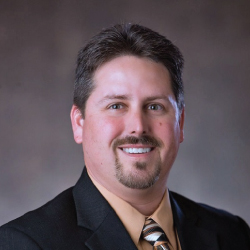 BOSTON—Russ Tamblyn has joined CDM Smith as director of the firm's Virtual Design and Construc­tion (VDC) group. As director, Tamblyn will be responsible for driving CDM Smith's industry-leading research and project innovations in the alternative project delivery market. This includes cutting-edge advances in mixed reality technology that allow clients to visualize their projects from proposal through design, construc­tion and operations.

Tamblyn brings 25 years of profes­sional experience, with an emphasis on leveraging building information modeling processes and related software appli­ca­tions. Prior to CDM Smith, Tamblyn worked as an imple­men­ta­tion consultant for Autodesk on the integration of their products for application on alternative project delivery projects. He also has extensive construc­tion experience in a variety of market segments, including heavy civil and infra­struc­ture, bridge, rail, hydro­elec­tric and industrial power, process plant, commercial building, hospital, survey, laser scanning, estimating, machine fabrication and design, and graphic and video design.

"I'm very pleased that Russ has joined CDM Smith. We're looking forward to the delivery innovation he will help us provide to our clients, and the industry-leading VDC capa­bil­i­ties he adds to the firm," states Doug Cushing, CDM Smith digital capital director.

CDM Smith provides lasting and integrated solutions in water, environment, trans­porta­tion, energy and facilities to public and private clients worldwide. As a full-service engineering and construc­tion firm, we deliver exceptional client service, quality results and enduring value across the entire project life cycle.