News Item
Houston Waterworks Team Bests Its Own Safety Record With 5 Million Work-Hours with Zero Time Lost Accidents
October 1, 2021
HOUSTON–The Houston Waterworks Team (HWT), a joint venture of CDM Smith and Jacobs for the $1.77 billion Northeast Water Purifi­ca­tion Plant Expansion (NEWPP) project, has exceeded its own safety record by completing 5 million work-hours with zero time-lost accidents.
"The dedication to the health and safety of our workers is always foremost at HWT. The Health and Safety teams of HWT and our subcon­trac­tor partners are the best in the industry, as are all of our construc­tion managers and supervisors," says HWT Project Director Paul Vranesic, PE.
"More than 1,300 workers come to the site daily, putting their hearts and souls into building this great project for the City of Houston and its regional water authority partners. Most of the staff will drink the water produced by this state-of-the-art facility–the pride they take in their work is awesome to observe. I thank the team for their personal commitment to safety, helping to ensure that each and every person on this project goes home safely every day, while providing for their families, and improving our community."
Awarded in 2015, the 320-million-gallon-per-day (MGD) expansion is the largest design-build project of its kind in the United States, and currently one of the biggest in the world. The HWT team is responsible for designing and construct­ing the new water facility and intake, as well as start-up and commis­sion­ing.
This project is necessary to not only meet the growth needs of the Houston metro­pol­i­tan area, but also to future-proof the city's water resources. By eliminating groundwater use by 80% and moving the water source to surface water from Lake Houston, the project will reduce area subsidence, protect the city from floods, and provide sustainable water resources for years to come.
"The NEWPP expansion proj­ect will help the city deliver much larger production rates of high-quality finished water, despite a broad range of surface water quality," says Randy Rogers, HWT chief engineer and CDM Smith vice president.
"When completed, the project will signif­i­cantly enhance Greater Houston's ability to grow and thrive, and more than 500 nearby municipal utilities will receive drinking water from the expanded NEWPP plant."
Built on a 90-acre site adjacent to the existing plant, the NEWPP will also have the ability to increase the supply of reliable and safe drinking water to 424 MGD as future capacity is needed. The project will be delivered in two phases. Phase 1 will provide an additional 80 MGD of treatment capacity by 2023. The remaining 240 MGD of treatment capacity, delivered in Phase 2, is slated to be online by 2025.
However, the complexity of this project travels deeper than the measured project size. The team has success­fully kept the project on-budget and on-time while keeping safety a top priority and navigating a global pandemic; and preparing for and enduring multiple hurricanes and tropical storms. More than 8,000 people have gone through the HWT safety training to be eligible to work on this massive project.
"The 5 million work-hours without a lost time accident is a tremendous accom­plish­ment," says Michael Dzubnar, CDM Smith vice president and senior construc­tion manager.
"This accom­plish­ment is a tribute to everyone who comes to work on the NEWPP project. Without the commitment from our nearly 1,400 workers who come to the job every day, our subcon­trac­tors and the HWT staff, none of this would be possible. The collab­o­ra­tive environment our safety profes­sion­als have developed on this project is the driving force which has lead us to this milestone."
These accom­plish­ments are true testament to the unity of the joint venture team, as well as its exemplary commitment to safety. Each and every day, the Houston Waterworks Team embodies principles that people are our greatest asset, accidents and injuries are preventable and everyone is responsible for safety.
CDM Smith is a privately owned engineering and construc­tion firm providing legendary client service and smart solutions in water, environment, trans­porta­tion, energy and facilities. Passionate about our work and invested in each other, we are inspired to think and driven to solve the world's envi­ron­men­tal and infra­struc­ture challenges.
At Jacobs, we're challenging today to reinvent tomorrow by solving the world's most critical problems for thriving cities, resilient envi­ron­ments, mission-critical outcomes, operational advancement, scientific discovery and cutting-edge manu­fac­tur­ing, turning abstract ideas into realities that transform the world for good. With $14 billion in revenue and a talent force of approx­i­mately 55,000, Jacobs provides a full spectrum of profes­sional services including consulting, technical, scientific and project delivery for the government and private sector.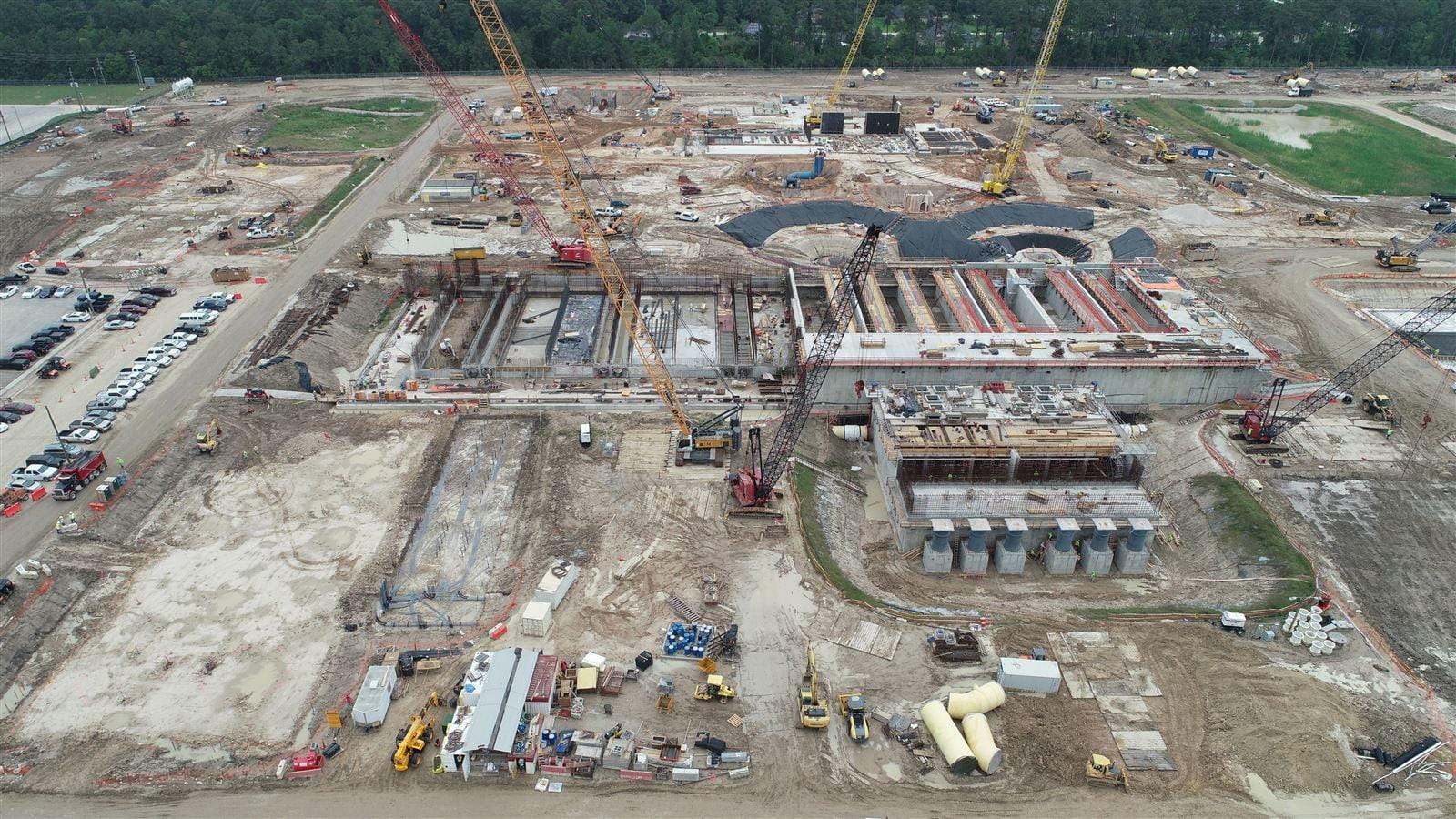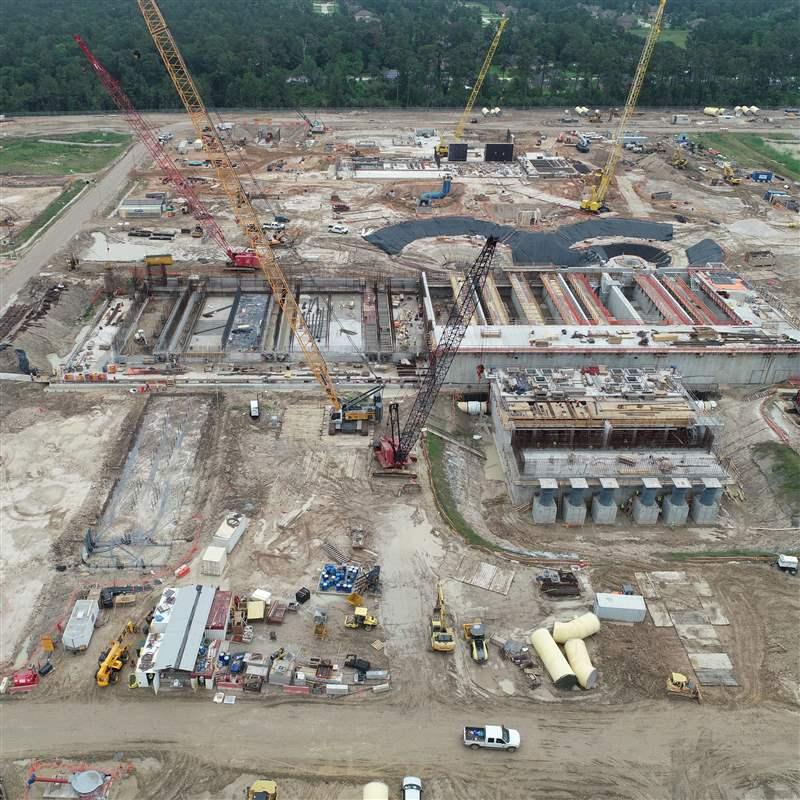 Partnering With Houston for the Largest Progressive DB Project
CDM Smith's partnership with the City of Houston helps to expand its water treatment plant to 400 mgd.