News Item
CDM Smith and Joint Venture Partner PC Construc­tion Celebrate DC Water's DC Clean Rivers Program
April 3, 2018
Washington, DC – The District of Columbia Water and Sewer Authority (DC Water) recently commis­sioned the first major component of the DC Clean Rivers Program ahead of the deadline outlined by the consent decree. Working with a team of engineers and contractors, a seven-mile-long tunnel segment and a new 225 million gallons per day (mgd) wet weather treatment facility was put into service. The two components will work together to reduce combined sewer overflows by more than 80 percent.
The design-build joint venture of PC Construc­tion and CDM Smith designed and constructed the new wet weather treatment facility, which receives the overflow stored and transmitted through the tunnel. The facility is designed to treat 225 million gallons per day of incoming combined sewer overflow, eliminating potential untreated overflow into the Anacostia and Potomac Rivers and Rock Creek.

"This project brings immense improve­ments to the District in terms of healthier waterways, which will lead to a more vibrant waterfront and oppor­tu­ni­ties for recreation on the Anacostia," remarked Tommy Wells, DC Water Board Chairman and Director of the Department of Energy and Environment, at the grand opening celebration.

The construc­tion of the wet weather treatment facility included a 500 mgd tunnel dewatering pump station with five 83 mgd pumps and a 225 mgd enhanced clar­i­fi­ca­tion facility utilizing a ballasted, high-rate clar­i­fi­ca­tion process to treat the water, providing disin­fec­tion before discharge into the Potomac River.

"This project is a crucial component of DC Water's wet weather plan," said Kevin McCarthy, president and CEO of PC Construc­tion. "We are proud to contribute to the incredible effort, helping DC Water achieve their consent decree deadline and improve the health of the Anacostia and Potomac Rivers and associated waterways."

Dave Schwartz, senior project manager for CDM Smith, adds, "We are honored to have been able to play a role in the development and imple­men­ta­tion of this important project, achieving the highest of expec­ta­tions and success­fully delivering this complex project within the time constraints."

DC Water will continue their efforts with the mining of the next tunnel segment. Upon completion in 2023, the entire tunnel system will capture 98 percent of sewage overflows into the Anacostia and provide more flooding relief for residents who were served by an undersized sewer for decades.

PC Construc­tion offers general contracting, construc­tion management and design-build services to private and public clients across the country. The company manages projects along the east coast and in the south­east­ern United States from its head­quar­ters in Vermont and a network of locations in Florida, Georgia, Maine, New Hampshire, New York and North Carolina. A construc­tion industry leader for 60 years, PC Construc­tion is guided to success by its team of dedicated employee-owners.

CDM Smith provides lasting and integrated solutions in water, environment, trans­porta­tion, energy and facilities to public and private clients worldwide. As a full-service engineering and construc­tion firm, we deliver exceptional client service, quality results and enduring value across the entire project life cycle.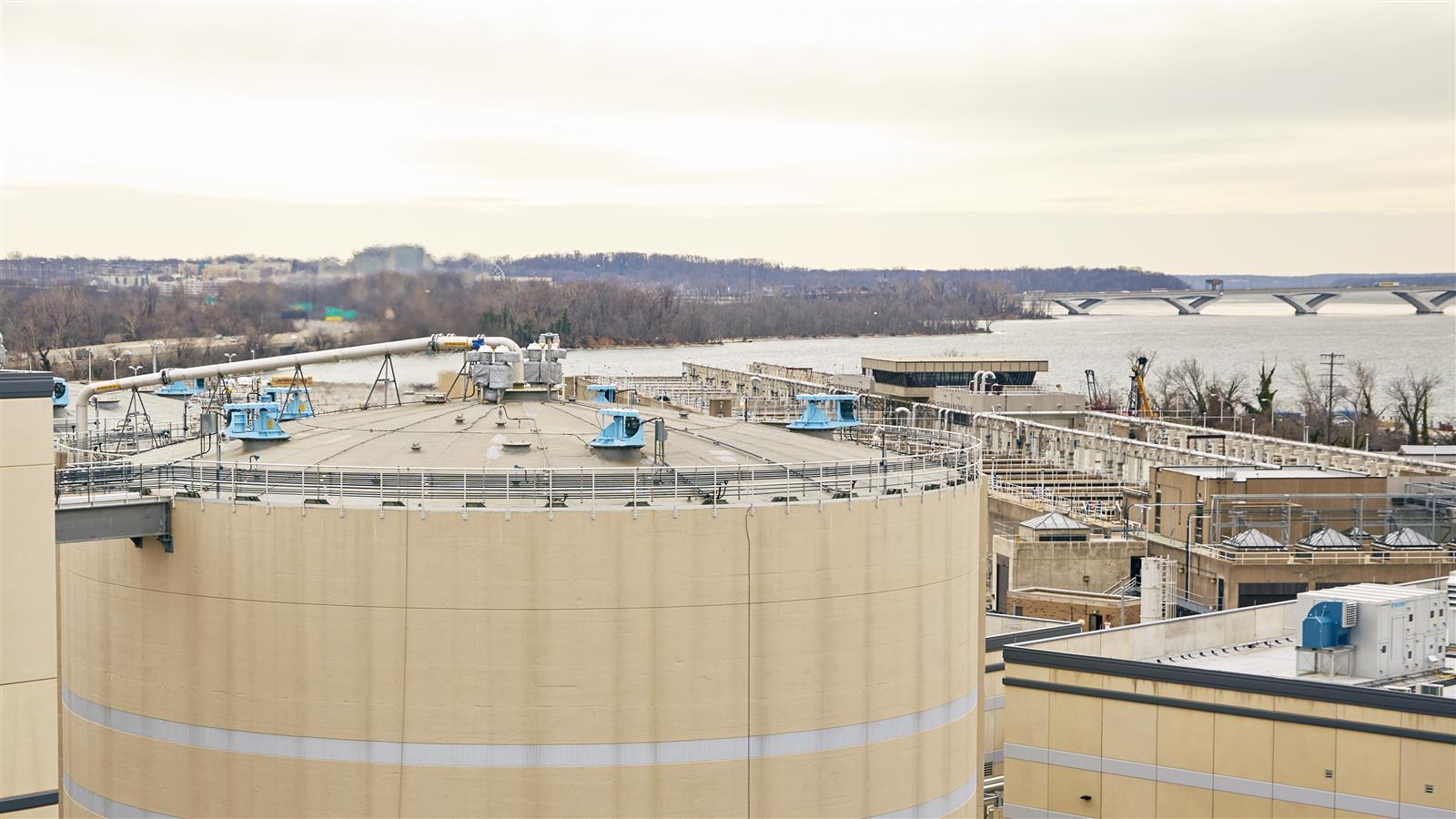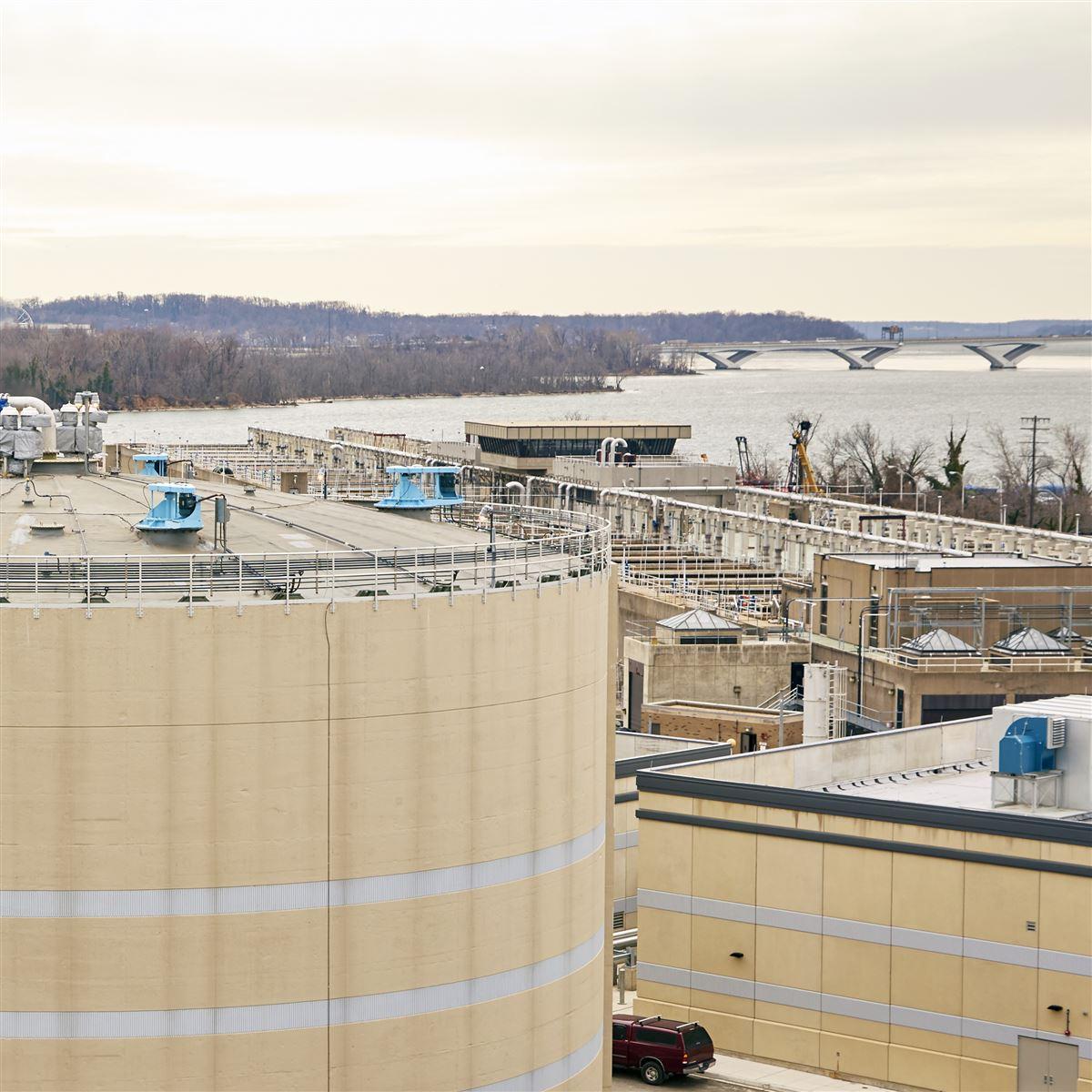 Driving Net-Zero at DC Water
Learn how an innovative approach to biosolids management at DC Water helped the facility save time, money and precious resources.