News Item
CDM Smith to Present at DCHWS2017 in Philadelpha
March 26, 2017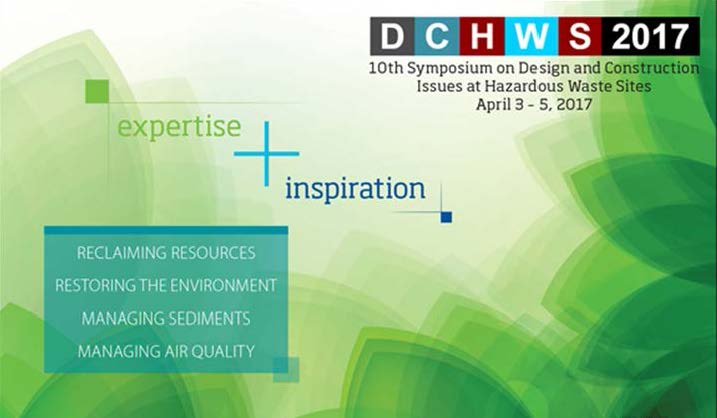 Philadelphia—CDM Smith is proud to participate and present at the 10th Symposium on Design and Construction Issues at Hazardous Waste Sites, to be held April 3 to 5, 2017, in Philadelphia, Pennsylvania.
Be sure to catch our technical presentations and stop by our exhibit table to say hello.
Panel 1: Project Management - Tuesday, April 4, 8:30-10:00 a.m.
"Risk Management Consideration" by Kent Sorenson, PhD, PE,
Panel 2: CSM in Groundwater RD/RA - Tuesday, April 4, 10:30 a.m. - noon
Moderator: Tamzen MacBeth, PhD, PE
CDM Smith pro­vides last­ing and in­te­grated so­lu­tions in water, en­vi­ron­ment, trans­porta­tion, en­ergy and fa­cil­i­ties to pub­lic and pri­vate clients world­wide. As a full-ser­vice en­gi­neer­ing and con­struc­tion firm, we de­liver ex­cep­tional client ser­vice, qual­ity re­sults and en­dur­ing value across the en­tire pro­ject life cycle.