News Item
CDM Smith - Fostering Careers, Not Jobs - Launches New Reboot Re-Entry Program
January 3, 2019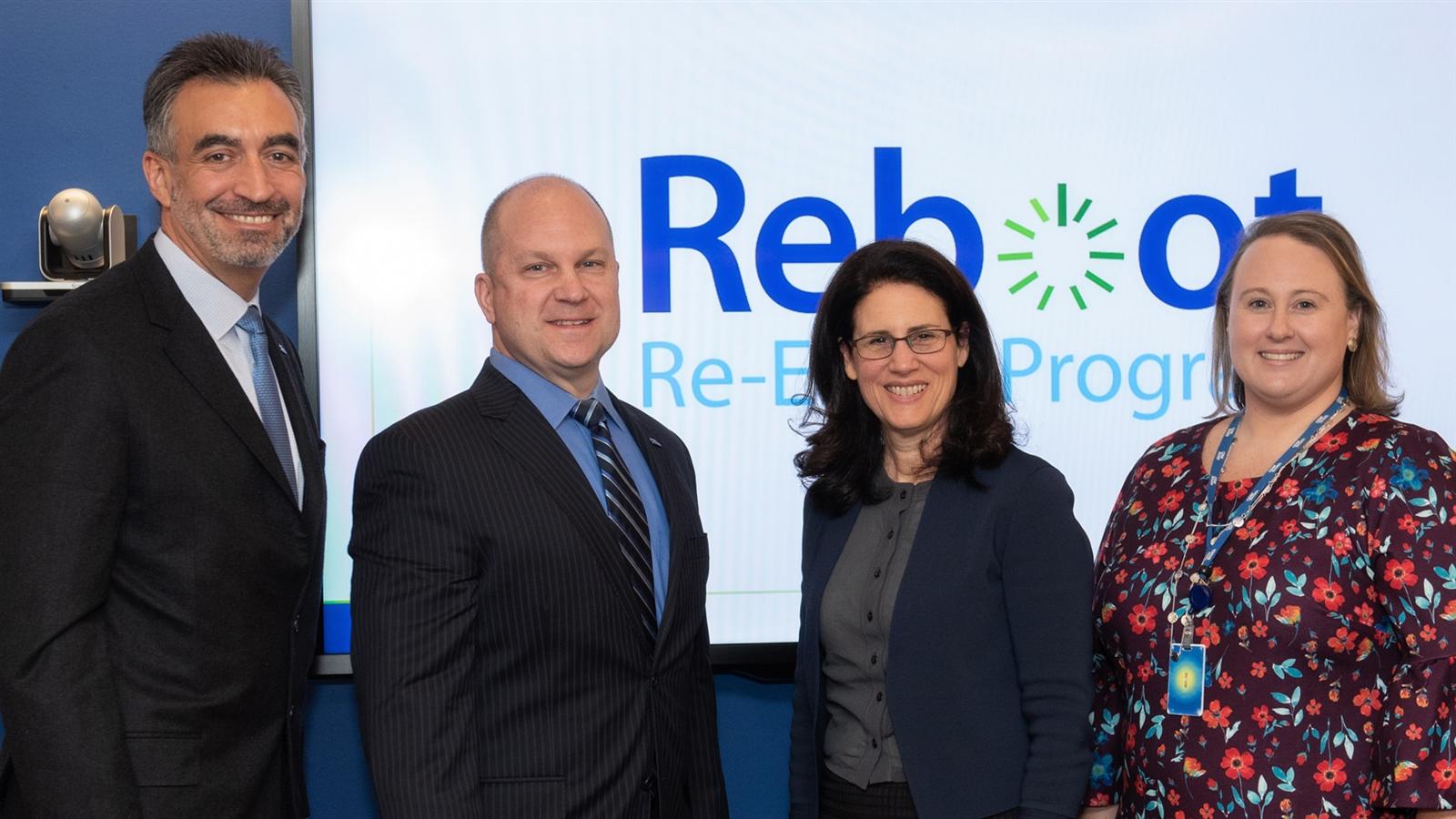 L-R: Carlos Echalar (Chief Human Resources Officer, CDM Smith), Tim Wall (Chairman & CEO, CDM Smith), Carol Fishman Cohen (Chair & Co-Founder, iRelaunch), Julie Lucas (Recruitment Operations Manager, CDM Smith).
BOSTON - CDM Smith is excited to be the first in our industry to launch a career re-entry program in partnership with iRelaunch and the Society of Women Engineers (SWE). The Reboot Re-Entry Program engages profes­sion­als in science, technology, engineering and mathematics (STEM) fields back into the workforce after a 2-year or more break. CDM Smith is offering this employment program to qualified candidates who want to return to work. Over the course of this 12-week program, partic­i­pants are paid and work full-time, rejoining peers in their field, regaining knowledge valuable to their profession, guided by mentors and empowered through hands-on experience.
"At CDM Smith, we understand that there are many reasons to press pause on your career, whether for family or personal reasons," says Chairman and Chief Executive Officer Tim Wall. "I could not be more excited about the possi­bil­i­ties to introduce incredibly talented individuals to our firm and help them find their way back to realizing their career journey. We hire for careers, not for jobs, and the Reboot Re-Entry Program is an important ingredient for us to deliver on that philosophy."
CDM Smith will begin onboarding partic­i­pants in January 2019 exclusively in our Boston head­quar­ters and will be adding locations as the program grows. We are eager to tap into a large pool of high-caliber profes­sion­als and are committed to providing a challenging, progressive and inclusive work environment that fosters personal leadership, career growth and development for every employee. Offering an unmatched employee experience, we intend to retain the best and brightest profes­sion­als in the industry. Our Reboot Re-Entry Program supports this goal, beginning with oppor­tu­ni­ties in the following disciplines:
Civil engineer (includes trans­porta­tion, geot­ech­ni­cal, structural, water resources)
Envi­ron­men­tal engineer
Electrical engineer
Automation engineer
Mechanical engineer
Planner
Scientist
Find more information about the Reboot Re-Entry Program, including open positions, at www.​cdmsmith.​com/​reboot.
CDM Smith provides lasting and integrated solutions in water, environment, trans­porta­tion, energy and facilities to public and private clients worldwide. As a full-service engineering and construc­tion firm, we deliver exceptional client service, quality results and enduring value across the entire project life cycle.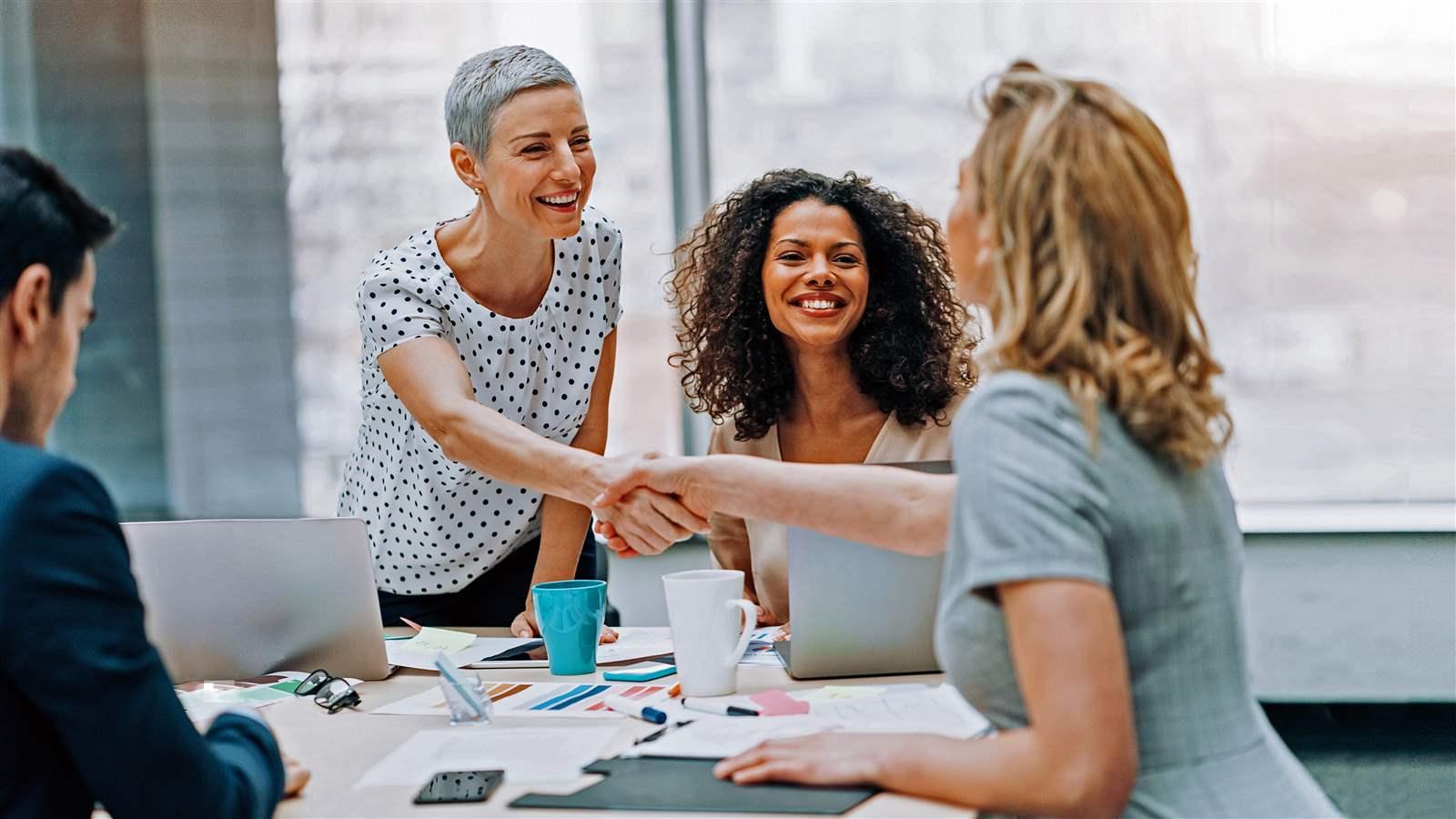 Restart your STEM career! 
Taken a break from your STEM career? Ready to work again? CDM Smith's Reboot Re-Entry Program is a 12-week career placement to you get back in the game.