News Item
Biosolids Expert Drury Whitlock Joins CDM Smith
February 27, 2017
SALT LAKE CITY—CDM Smith is proud to an­nounce that Drury Whit­lock, PE has joined the firm as a leading biosolids expert with the Water Ser­vices Group. Whitlock brings extensive biosolids-re­lated mas­ter plan­ning and de­sign ex­pe­ri­ence to the firm, as well as a broad range of waste­water process en­gi­neer­ing skills.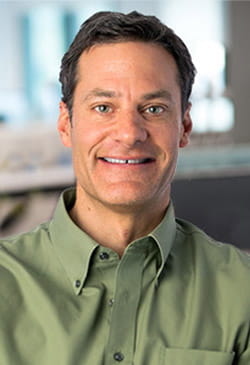 For 25 years, Whit­lock has been in­volved in re­search, sci­ence and en­gi­neer­ing with spe­cific emphasis in anaerobic digestion, bio­gas uti­liza­tion and en­ergy man­age­ment op­ti­miza­tion. He pre­vi­ously served as a Resid­u­als Re­source Re­cov­ery Tech­nol­ogy Lead at CH2M Hill, uti­liz­ing his waste­water de­sign and plan­ning ex­pe­ri­ence to cre­ate sus­tain­able en­ergy man­age­ment plans for waste­water util­i­ties around the world.

"Dru's broad range of ex­pe­ri­ence in the West, cou­pled with his in­volve­ment with biosolids pro­jects on an in­ter­na­tional scale, will greatly en­hance our biosolids team and help CDM Smith de­liver re­sults for our clients around the U.S.," says Peter Loomis, CDM Smith vice pres­i­dent and tech­ni­cal strat­egy leader for biosolids and bioen­ergy.

"I'm proud to join an or­ga­ni­za­tion whose cul­tural val­ues so closely re­flect my own," says Whit­lock. "I am ex­cited to build on CDM Smith's lead­er­ship within the biosolids realm while also fur­ther­ing our client col­lab­o­ra­tion and en­vi­ron­men­tal sus­tain­abil­ity."

Whit­lock is an ac­tive mem­ber of the Water En­vi­ron­ment Fed­er­a­tion (WEF) Resid­u­als and Biosolids Com­mit­tee and Chair of the RBC Bioen­ergy Sub­com­mit­tee.

Whit­lock will be based out of Salt Lake City, Utah where he en­joys cross-coun­try ski­ing and cy­cling with his wife and two chil­dren in the beau­ti­ful Wasatch Moun­tains.

CDM Smith pro­vides last­ing and in­te­grated so­lu­tions in water, en­vi­ron­ment, trans­porta­tion, en­ergy and fa­cil­i­ties to pub­lic and pri­vate clients world­wide. As a full-ser­vice en­gi­neer­ing and con­struc­tion firm, we de­liver ex­cep­tional client ser­vice, quality results and engineering value across the en­tire pro­ject life­cy­cle.