CDM Smith Presents 2022 Awards in Technical Excellence, Innovation and Mentorship
News Item
CDM Smith Presents 2022 Awards in Technical Excellence, Innovation and Mentorship
May 3, 2023
BOSTON—An important element of CDM Smith's culture is celebrating our successes and acknowledging remarkable contributions. Our annual Enterprise Awards spotlight extraordinary technical excellence, career development and client service. Being exceptional in these areas is central to who we are and our position as a choice firm in the industry.
Chairman and Chief Executive Officer Tim Wall announced the award winners at CDM Smith's annual shareholders meeting in front of a live and virtual audience of direct shareholders of our privately held firm. Congratulations to the all the 2023 winners!
Best Technical Paper Awards
The Best Technical Paper Awards program recognizes individuals for delivering technical excellence, advancing the firm as an industry leader, and showcasing our expertise. CDM Smith awards $10,000 to the primary author of the best paper in a peer reviewed journal and $10,000 to the primary author of the best paper in a non-peer reviewed publication.
The winner of the best peer reviewed paper was "Development of a fluo­res­cence EEM-PARAFAC model for potable water reuse monitoring" By Jennifer Hooper.
The winner of the best non-peer-reviewed paper was "Monte Carlo Approach for Anaerobic Digestion and Biogas Utilization" By Laurel Schaich.
President's Awards
The President's Award program recognizes outstanding individuals in the areas of Innovation and Mentorship for the prior year. Recipients are nominated by their colleagues across the firm and winners are selected by President and Chief Operating Officer Tony Bouchard from an incredibly competitive field in both areas of distinction. Each recipient of the President's Awards receives a career development package of up to $5,000.
Innovation
The 2022 President's Award for Innovation has been awarded to Tim Ashmore who is widely recognized by his peers for his natural ability to be visionary and lead innovation. Most recently, Tim led the way in identifying and organizing resources to support winning and executing New England's first utility-scale geothermal pilot with Eversource Energy, a utility providing safe, reliable, and sustainable electric, gas, and water service to over 4 million customers in Mass­a­chu­setts, Connecticut and New Hampshire. He and his team were responsible for imple­ment­ing a decision analysis tool used to take a step-by-step, defensible, technically, and commer­cially sound evaluation of competing alter­na­tives for geothermal projects. This initiative has positioned CDM Smith as an industry leader in the Northeast.
Mentorship
The 2022 President's Award for Mentorship has been awarded to Manny Perotin for creating an environment that fosters career growth, technical excellence and exceptional client service. One of the key elements to Manny's mentoring style includes a "no judgment" demeanor where people can ask for and provide open and honest feedback. He isn't simply invested in the success of the project at hand, but also the success of those he is working with. The impact of Manny's approach is best described by his colleagues who say he is the heartbeat of that task, constantly leading meetings, answering questions, holding discussions on how to best resolve the current issue, and providing one-on-one training, guidance and direction to anyone that asks. His colleagues feel he truly leads by example.
Thomas Camp Award
Finally, the Thomas Camp Award − named for one of our founders − represents the essential integration of client service, technical excellence and exemplary business results. We focus intensely on our client relationships so that we can build an unmatched level of trust and confidence providing an in-depth understanding of our clients' needs and expectations. As a result, we can assemble the right team of talented staff to produce the best solutions and ultimately achieve the strong business performance necessary for continued growth and development. The Thomas Camp Award recognizes the project—and especially the project team—that best achieves all three facets of excellence.
The 2022 Thomas Camp Award winner is the Israel Hardened Aircraft Shelters building project commissioned by the U.S. Army Corps of Engineers (USACE), Europe District. With $91.5M firm fixed price (FFP) and a fixed construction schedule, this was the largest single award FFP construction contract in the USACE Foreign Military Sales Israel program history and CCI's most significant international construction win! The combination of technical excellence, client service and exemplary business results is what—the Thomas Camp Award-- named after one of our founders, represents.
CCI was responsible for constructing eight 5,400 sq. ft. reinforced concrete aircraft shelters with 36-inch-thick roofs and 28-inch-thick walls to house military aircraft. These shelters contained advanced aircraft servicing equipment, jet fuel filling stations, and other sensitive electronics to serve the F-35s. Understanding the complexities, time-sensitiveness and national security focus, CCI assembled a team of 23 professionals to deliver this project. Our team took an innovative approach with cutting-edge technology to develop a 3D Revit model of the entire project to prevent costly rework.
Our team demonstrated an unwavering commitment to legendary client service by being responsive, accessible, attentive, and in constant and direct communication with the client during unprecedented violence and hostilities throughout Israel. In the face of multiple, one-of-a-kind events, we put the client first as we drove the project safely to completion.
Congratulations to all the winners!
Your incredible contributions make CDM Smith the best, brightest and boldest in the industry.
CDM Smith is a privately owned engineering and construction firm providing legendary client service and smart solutions in water, environment, transportation, energy, and facilities. Passionate about our work and invested in each other, we are inspired to think and driven to solve the world's environmental and infrastructure challenges.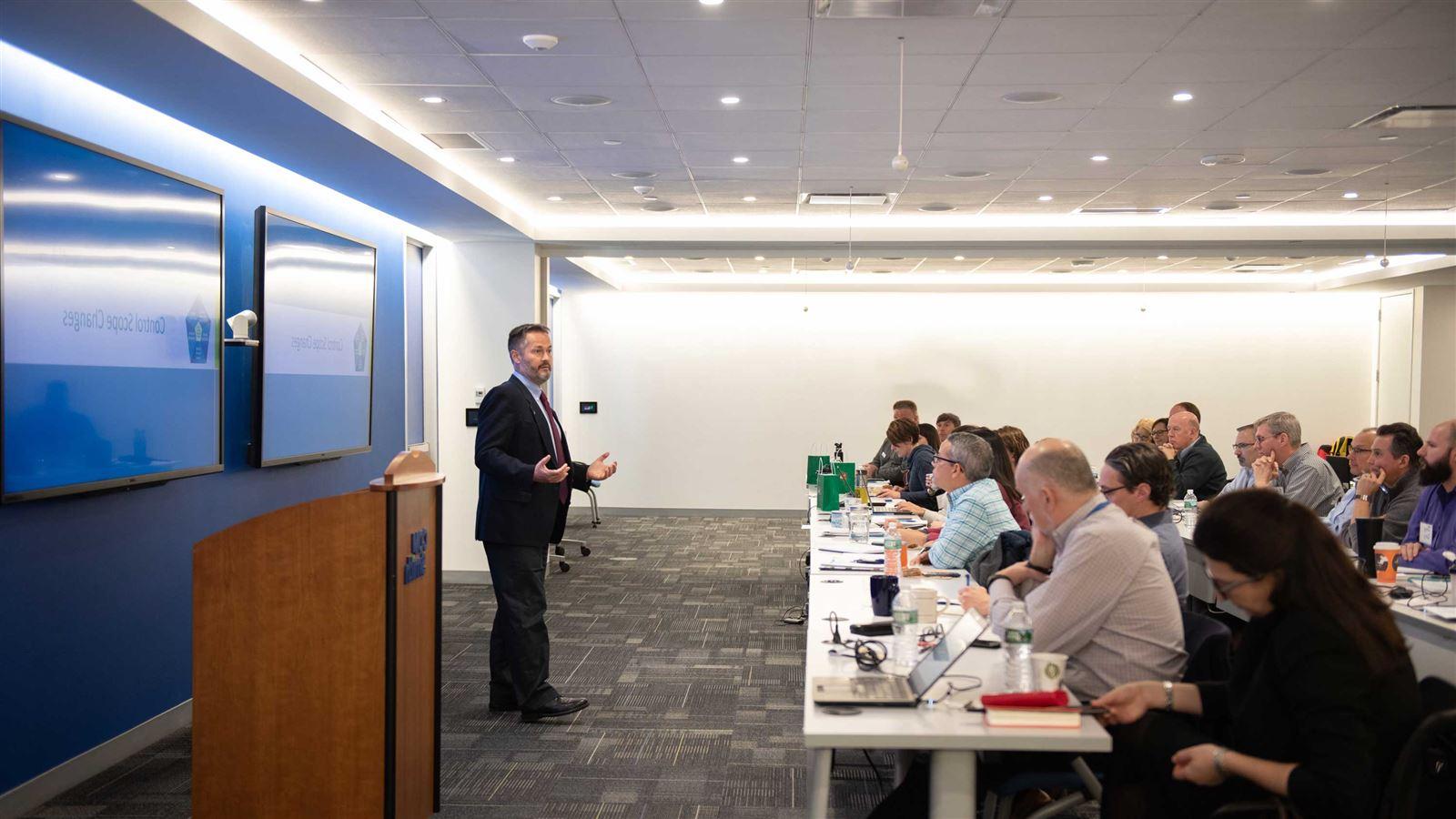 Career Development at CDM Smith
At CDM Smith, we offer a differentiating suite of professional development tools, programs and resources to help you become the best at what you want to do.