CDM Smith Projects Win 2018 AAEES Excellence in Envi­ron­men­tal Engineering and Science™ Awards
April 19, 2018
WASHINGTON, D.C. – The American Academy of Envi­ron­men­tal Engineers and Scientists (AAEES) recognized three winning CDM Smith projects at its Excellence in Envi­ron­men­tal Engineering and Science™ (E3S) Awards Competition luncheon on April 19, 2018. The E3S competition rewards the best of today's envi­ron­men­tal engineering and science projects on the basis of "holistic envi­ron­men­tal perspec­tives, innovation, proven performance and customer satis­fac­tion, and contri­bu­tion to an improved quality of life and economic efficiency." Winning project owners, the Gwinnett County Department of Water Resources, the Metro­pol­i­tan Sewerage District of Buncombe County and the Los Angeles Department of Water and Power, were also recognized at the awards luncheon.
The Los Angeles Department of Water and Power (LADWP) received the Superior Award, awarded to the highest-scoring entrant in the competition regardless of category, for LA's Water Conser­va­tion Potential Study Targets a Sustainable Future. This first-of-its-kind study represents a critical step in developing the LADWP's future water conser­va­tion program and achieving LA's Sustain­abil­ity Plan goals to reduce per capita water use by 22.5 percent by 2025 and 25 percent by 2035. LADWP's study, prepared in partnership with CDM Smith, went beyond a typical saturation study by conducting surveys of residential customers and on-site audits of non-residential facilities, developing a detailed end-use demand model to account for water use efficiency levels to forecast the remaining potential for water conser­va­tion, and performing economic analysis of new water conser­va­tion programs. The Water Conser­va­tion Potential Study can be downloaded from LADWP's water conser­va­tion website (www.​ladwp.​com/​wc).
The Gwinnett County Department of Water Resources (GC DWR) received the Grand Prize in the Research category for Direct Potable Reuse Pilot Testing of Ozone-Biofil­tra­tion/Research Project (Water Research Foundation Project Reuse-15-11). To help fulfill its mission of providing superior water service at an excellent value, GC DWR developed and led a research program to study techniques that enhance current water treatment processes and evaluate future options for water supply. The goal was to evaluate the feasibility of direct potable reuse to achieve high quality drinking water using an alternative treatment train with two-stage ozone-biological filtration, without the use of reverse osmosis. This research was funded by the Water Research Foundation and supported by CDM Smith and Stantec. CDM Smith supported GC DWR's principal inves­ti­ga­tor by assisting with pilot design and operation, developing the research plan, sampling, data management and analysis and summarizing the findings. Addi­tion­ally, CDM Smith managed five third-party labo­ra­to­ries who performed analytical testing services. Pilot testing was completed in June 2017, and the final technical report is being prepared.
The Metro­pol­i­tan Sewerage District (MSD) of Buncombe County, North Carolina, was awarded the Grand Prize for the Small Projects category—projects with a capital expenditure of $5 million or less—for the Sanitary Sewage Sludge Incinerator (SSI) Improve­ments Project. The project was spurred by new emissions control system require­ments for mercury removal set by the Envi­ron­men­tal Protection Agency (EPA) for its Maximum Available Control Technology provisions of the Clean Air Act. Instead of taking the conven­tional approach of imple­ment­ing a sulfur-impregnated activated carbon adsorber system for mercury removal, CDM Smith recommended a more cost-effective, safe, innovative and efficient solution—a sorbent polymer composite (SPC) filter system. Having success­fully achieved one of the nation's first municipal SPC instal­la­tions, MSD met the EPA's strict March 21, 2016 deadline, while shaving four months off the project schedule and $4 million in construc­tion costs.
CDM Smith provides lasting and integrated solutions in water, environment, trans­porta­tion, energy and facilities to public and private clients worldwide. As a full-service engineering and construc­tion firm, we deliver exceptional client service, quality results and enduring value across the entire project life cycle.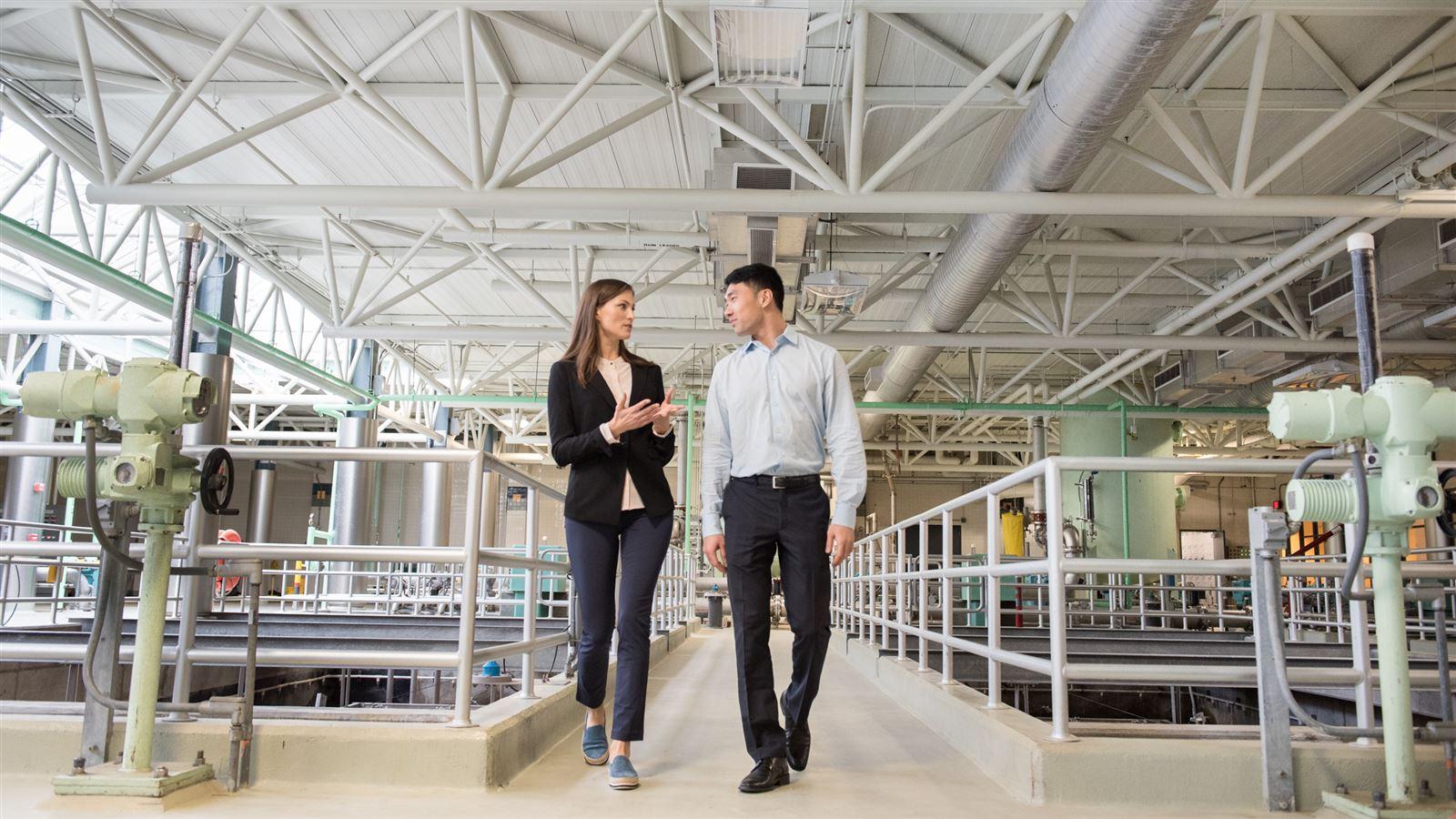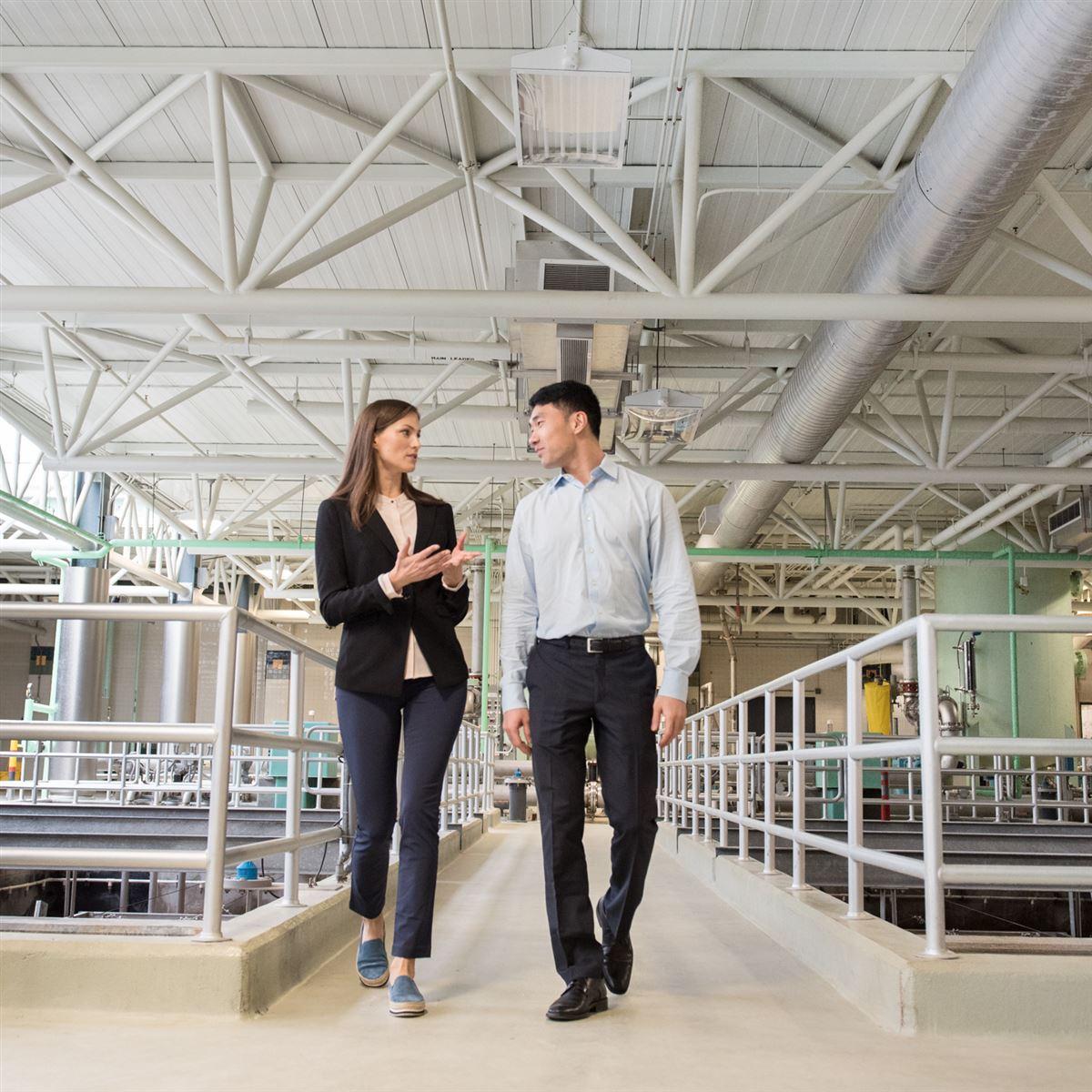 Water Partnership
A water partnership with CDM Smith is about much more than engineering. It's about thoughtful experts, powerful insights and smart decisions.