Ron Davis, PE
Planner and Project Manager
Ron Davis is a project manager and trans­porta­tion engineer, based in Lansing, Michigan. He has contributed to and managed tolling revenue and finance studies for several clients in the United States and Canada. His responsibilities have included traffic data collection and analysis, travel survey development and analysis, travel demand modeling, revenue estimation, and all-electronic tolling collection and impact analysis. Highly motivated and self-described as someone who "enjoys oppor­tu­ni­ties to push myself intel­lec­tu­ally," Ron has served as project manager of four internally-funded research and development projects related to toll industry data. The results from these efforts have saved time and improved consistency in the firm's tolling studies. When Ron is not delivering on his clients' goals, you might find him presenting about a tolling hot topic, from the tradeoffs of tolling untolled roads to the media's perspective on toll enforcement and all-electronic tolling.
Why CDM Smith? I'm surrounded by smart colleagues who emphasize quality work and integrity. I also enjoy hanging out with my colleagues, whether at the Lansing office's annual two-night camping trip for families at a state park in Michigan or working out at the YMCA with my local manager.
How might clients describe you? Responsive and dedicated to meeting deadlines.
What does "listen. think. deliver." mean to you? When starting a project or task, this means fully understand a client's challenges and drawing upon other resources in addition to my own experiences. Other resources include trusted colleagues, past projects and outside research. We deliver the best projects by spending time to fully listen to and understand our clients' needs and drawing on these other resources rather than jumping into project delivery right away.
What's something that people might be surprised to know about you? I enjoy bicycle racing and touring. One of my life goals is to bike around all the Great Lakes. So far, I have biked mostly solo around Lake Michigan in 2011, with family and friends around Lake Erie in 2015, and by myself around Lake Huron in 2018. It has been a great way to stay active, challenge myself and see cities and rural areas of all sizes and types in the Midwest. If anyone is interested in rounding Lake Ontario in a few years, let me know!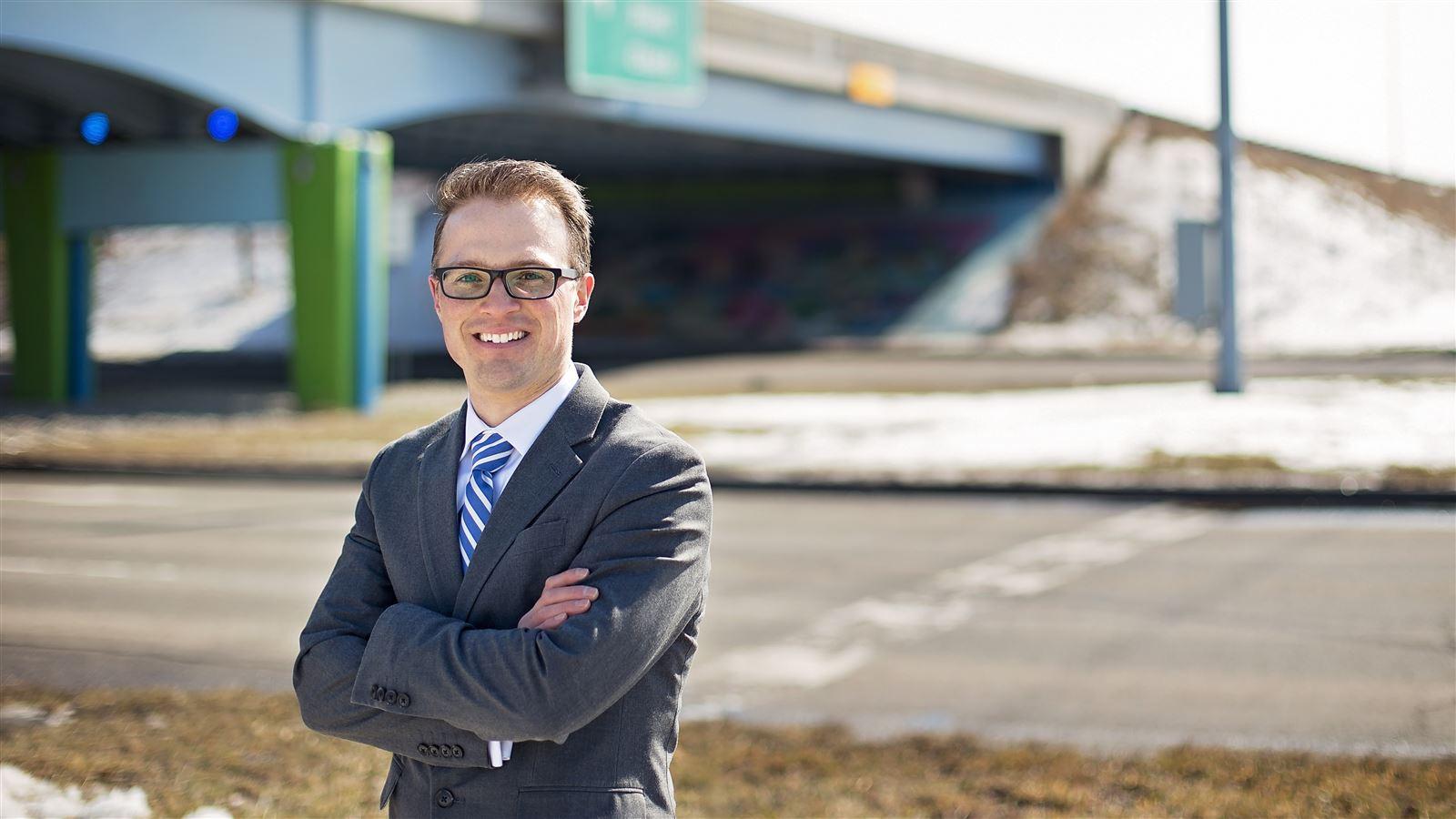 I'm inspired to help others, be it a colleague with a tolling data question or a client with a tough technical challenge.
Did you know?

Ron is a member and research coordinator for the Transportation Research Board's Revenue and Finance Committee.
Insight
Toll Enforcement and All-Electronic Tolling from the Media's Perspective
https://www.ibtta.org/sites/default/files/documents/2018/Baltimore/Davis_Ron.pdf
In Ron's presentation from the 2018 IBTTA Annual Meeting, he helps clients understand best practices for promoting positive press and avoiding negative coverage.
Download Slides

Opens in new window.
Expert

Connect with Ron
transportation@cdmsmith.com
Want to ask Ron how he approaches tolling revenue and finance studies?
Contact Ron