Jennifer Humphreys, AICP
Vice President, Senior Transportation Planner
If you're searching for a caring, dedicated trans­porta­tion planner who can get the job done, look no further than Jenny Humphreys. Jenny is an accom­plished trans­porta­tion planner with experience ranging from geospatial analysis, travel demand modeling, freight mobility planning and designing effective public engagement strategies for infra­struc­ture improve­ments. Based in South Carolina, Jenny is a senior planner and client service leader who directs CDM Smith's traffic engineering, envi­ron­men­tal and multimodal planning teams to deliver integrated mobility solutions for clients like the South Carolina Department of Trans­porta­tion.
Jenny has put her clients' needs and expec­ta­tions above all else for more than two decades, knowing how essential mobility is to cultivating a strong community, economic stability and access to jobs, health care and recreation. "From the outside looking in, roadways and other trans­porta­tion corridors look alike," she says. "When we dig in, though, each client has a unique set of values to consider when developing plans and prior­i­tiz­ing improve­ments."
Knowing no two clients are alike and each has unique infra­struc­ture goals and challenges, Jenny recognizes that the first phase of all projects is listening, which is what makes her such an excellent trans­porta­tion planner and team member.
Why CDM Smith? Throughout my 20 years as a profes­sional, I have always had the opportunity to learn and lead in various areas of our industry, while having the flexibility to have the family life I enjoy. I love the pride we have at CDM Smith and the high integrity we bring to our technical analysis and engineering. We've always been pioneers in planning and analysis of infra­struc­ture across all modes of trans­porta­tion, and I am proud of the compre­hen­sive view we bring when designing solutions for our clients.
What inspires you? I'm inspired every day by the emotional involvement people bring to the discussion and debate about mobility. Passions often run high when planning for sustainable and affordable trans­porta­tion. I take this energy and use it to find creative solutions that balance the demands for mobility with the constraints of envi­ron­men­tal impacts and limitations of trans­porta­tion infra­struc­ture funding.
What is the best part of your work day? Mentoring. I've been so fortunate to learn from planners and other engineering profes­sion­als over the years, and now have the pleasure of being the mentor. As a female in a male dominated industry, I seek oppor­tu­ni­ties to have both formal and informal mentoring rela­tion­ships with other ladies in the industry. I get a real charge out of explaining the "why" and "how" of trans­porta­tion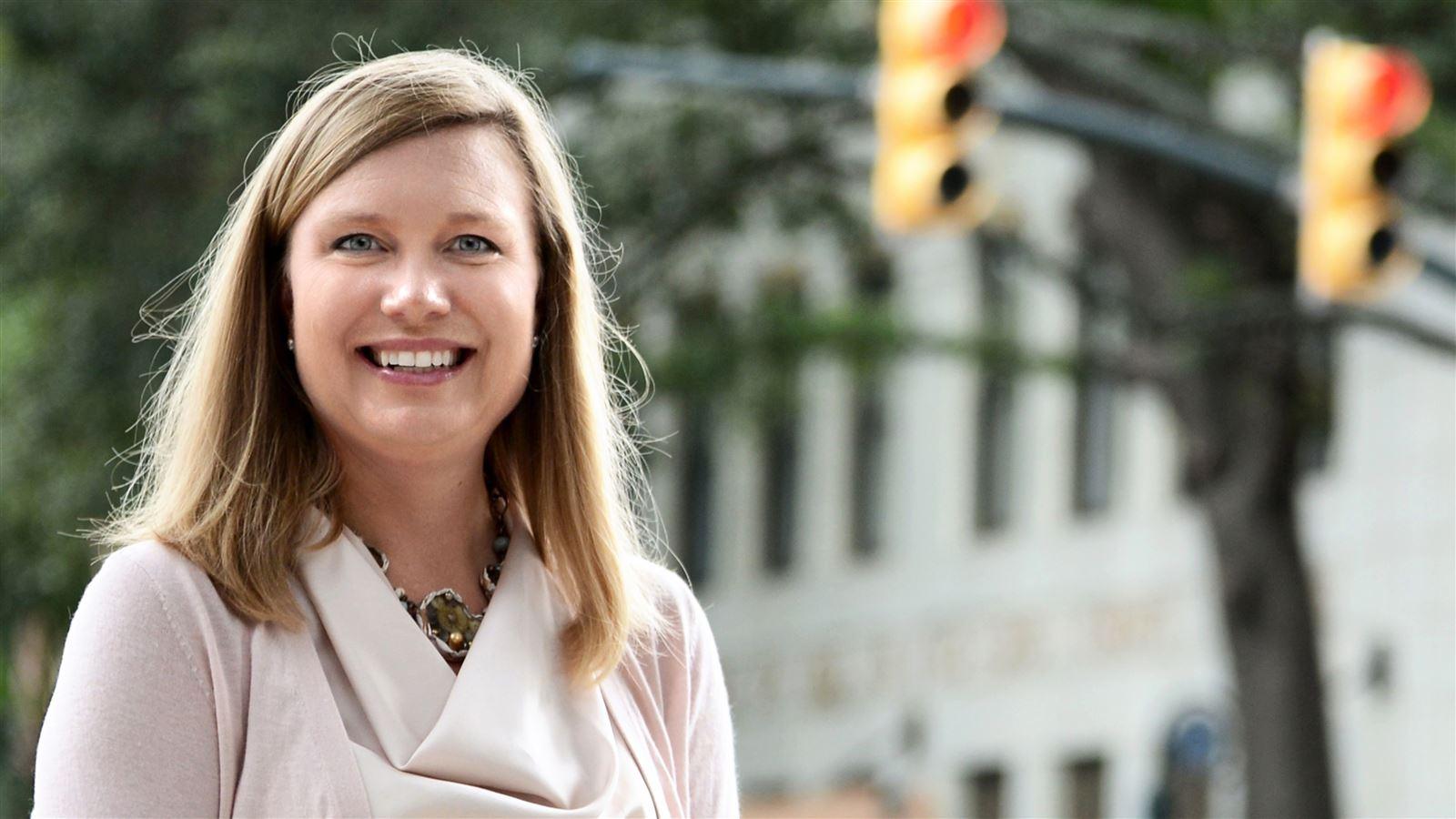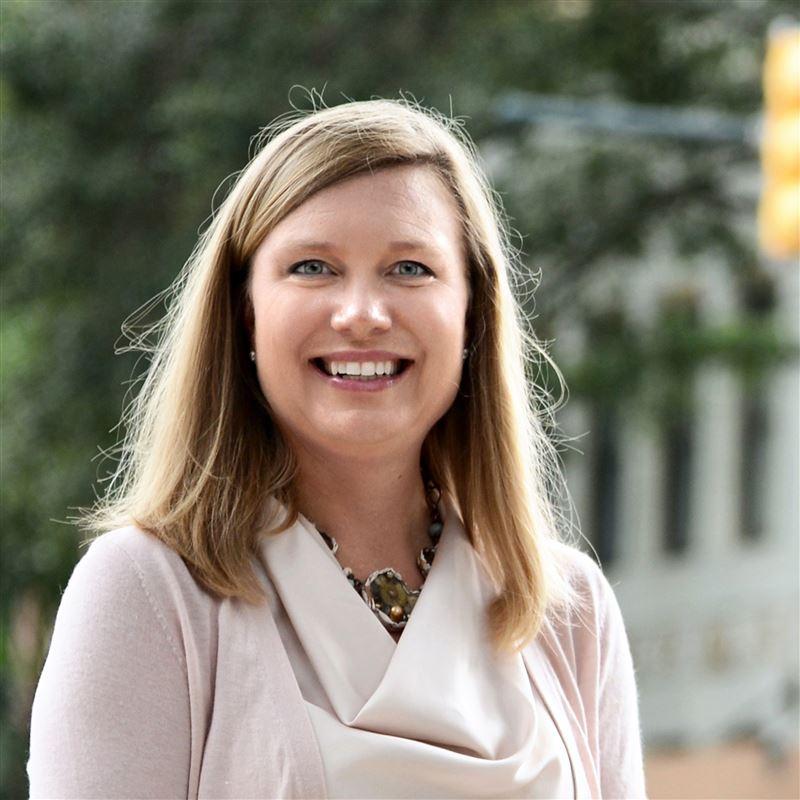 I aim for economically sound designs that improve mobility and respect the environment and character of each community we serve.
Did you know?

Outside her professional life, Jenny is passionate about fiber arts. She knits daily and loves learning about the mathematical nature and cultural history of fiber arts.

Connect with Jenny
transportation@cdmsmith.com
Learn how CDM Smith is helping our clients plan and design transportation improvements for a more mobile future.
Contact Jenny