Meeting Urban Challenges in Amman with a Smart City Plan 
Meeting Urban Challenges in Amman with a Smart City Plan 
Greater Amman municipality of jordan
amman, jordan
To manage the mobility challenges facing its transportation networks, the Greater Amman Municipality of Jordan has embraced global digital innovation to shape the city's digital infrastructure and improve accessibility, equity and economic vitality for residents.  
Rapidly expanding cities in the Middle East and North Africa are undergoing critical urban trans­for­ma­tion. As such, access to safe, reliable and affordable trans­porta­tion has become a top concern. In recent years, the city of Amman, Jordan's Greater Amman Munic­i­pal­ity (GAM) has been increas­ingly focused on improving trans­porta­tion multimodal services and access to all Jordanians—including most specif­i­cally women, the elderly and the handicapped—to better service the city's economic development, mobility and safety goals.

To bring these concerns into action, GAM partnered with CDM Smith to adopt a compre­hen­sive Smart City strategy that harnesses the latest in artificial intel­li­gence and big data innovation to solve the city's urban planning needs.
Smart cities focus on deploying digi­tal­iza­tion and tech­no­log­i­cal innovations (like electronic data collection sensors and cloud-based data integration) to manage infra­struc­ture assets and improve operations in urban areas. These concepts allow cities to track system performance, optimize resources, invest in capacity and proactively plan for future network maintenance decisions. By integrating the operations of every critical infra­struc­ture asset—roads, tunnels, airways, waterways, railways, commu­ni­ca­tion power supply, maintenance and security—these cities can ensure a more sustainable and connected environment for the future.

From the get-go, GAM made it clear that they view the Smart Cities project as a platform to afford Amman's residents and visitors alike with better access to trans­porta­tion systems, which is a vital element of economic development in any city. This gave the city the opportunity to make multi-modal mobility decisions in real time and better plan, invest and operate all services within its authority: trans­porta­tion, water, utilities, parking and many other governance-related programs.
The Smart Amman project is a strong reflection of our work and priorities to make the world's cities greener and more efficient.
Implementation via a Smart City Roadmap
CDM Smith developed a 10-year Smart City Roadmap to serve as a long-term reference to guide Amman's implementation of Smart City programs, services and infrastructure investments that advance the economy and quality of life. The roadmap included priorities of potential investments and technical requirements, broken into short-term (0–3 years), medium-term (3–5 years) and long-term (5–10 years) priorities. It included several main approach methods:

Assessing the current transportation, urban growth and infrastructure situation in the Amman region
Ranking, rating and selecting 10 potential smart city investments to move into piloting stage based on GAM priority areas
Determining anticipated costs/benefits, analyzing technical risks and assessing availability of investment financing
Assessing compatibility of each potential investment with Amman's existing information system infrastructure
Conducting a 1-day workshop in Amman to present roadmap results
Since the creation of the Smart City Roadmap in 2019, the team has begun developing the design and implementation requirements of the key investment projects identified in the project plan.
Building Architecture for a Traffic Monitoring Platform
Amman faces significant urban traffic challenges including new vehicle registrations expanding at 10% per year, decreasing parking availability and rising numbers of traffic accidents and speeding violations. While transportation improvements in the city have focused on roads and bridges, investment in public transportation has grown in recent years to develop a reliable multi-modal transport system and services.

To define the architecture of a Traffic Monitoring Platform for Amman that will manage and relieve congestion challenges, the project team has focused on:
Assessing the current transportation system and recommending smart traffic components
Defining computer and communication network requirements and traffic monitoring improvements
Determining anticipated costs and benefits, environmental impacts and technical risks
Preparing a detailed implementation plan, including labor/financing needs and available financing options
Harnessing Data Innovation for Proactive Planning
CDM Smith's digital solutions experts are helping the city develop an integrated data platform that will allow GAM to manage its programs and services. Better still, the platform will enable Amman to support smart planning and decision-making.

Today's emerging tech­nolo­gies have given us the ability to design, plan and interact with our infra­struc­ture like never before. By applying the right combination of foun­da­tional tech­nolo­gies with digital solutions like artificial intel­li­gence and big data analytics, the team can understand, present and deliver data in a compre­hen­sive manner so the city can confidently make data-driven decisions to ultimately improve the socioe­co­nomic lifestyle of these Jordanian communities.
When complete, GAM's Smart City program will help Amman achieve a sustainable infra­struc­ture network and improve acces­si­bil­ity for local underserved populations.
"Across the globe, the U.S. Trade and Development Agency (USDTA) is working with forward-looking munic­i­pal­i­ties such as Amman to plan their Smart City needs. Through our funding of project preparation activities, USTDA is facil­i­tat­ing data-driven governance to enhance municipal operations, public services and quality of life for tens of millions of people in emerging markets," said Enoh T. Ebong, USTDA's acting director. "The Smart Amman project is a strong reflection of our work and priorities. We are supporting a trans­for­ma­tional infra­struc­ture project overseas in a way that supports American exports and jobs. By introducing our global partners to innovative U.S. tech­nolo­gies, we are also addressing the climate crisis by making the world's cities greener and more efficient," she said.
"I am proud of CDM Smith's ability to listen to our client's needs, understand the situation at hand and deliver effective solutions to enable GAM to address the challenges that come with managing a growing city," said CDM Smith's client service leader Ammar Daoud. "I appreciate the opportunity to be a part of this amazing program and would like to thank the Greater Amman Munic­i­pal­ity for their partnership in this trans­for­ma­tional change of Amman."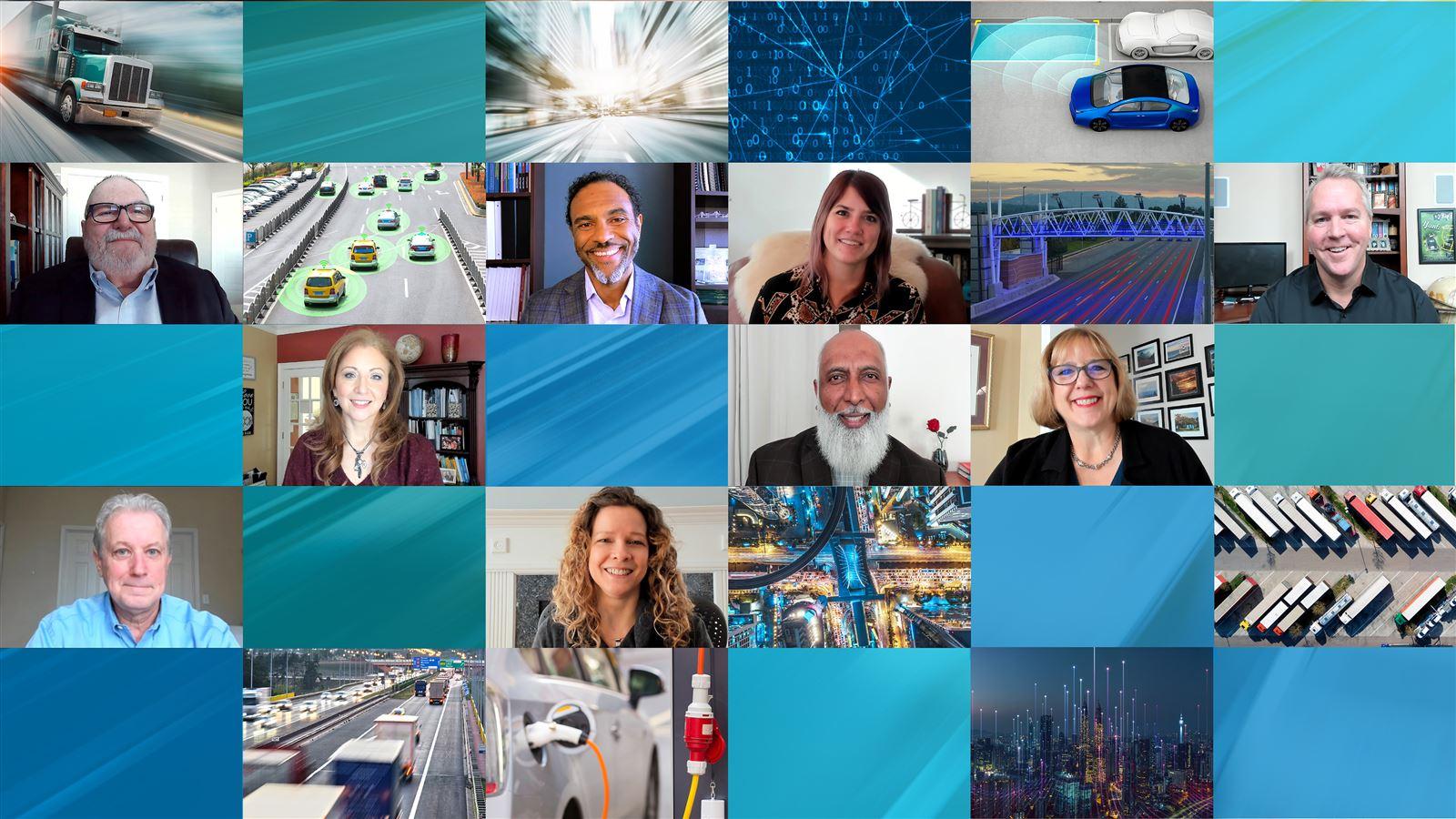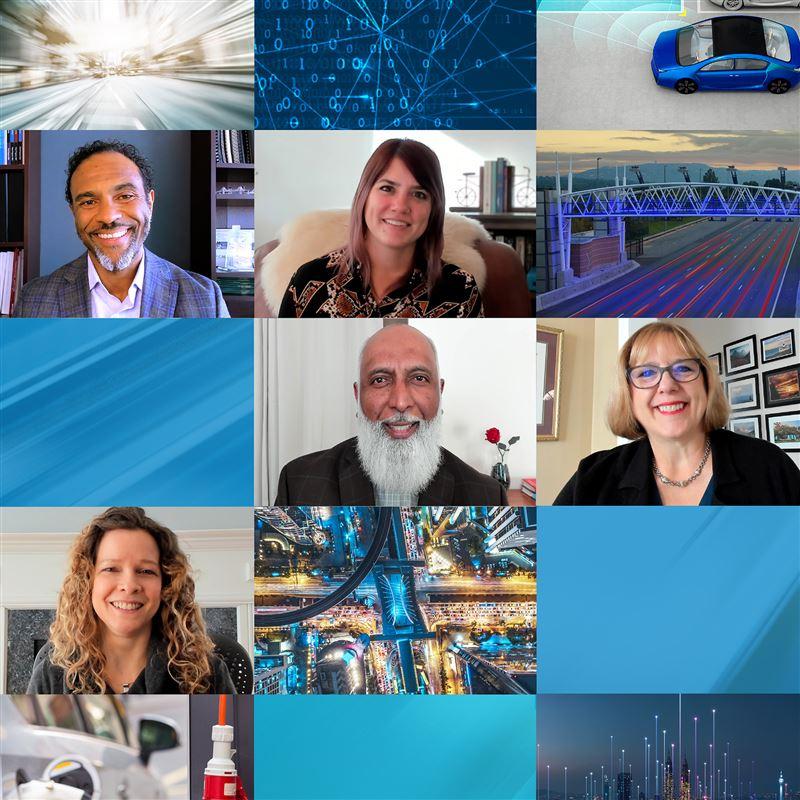 Transportation On-Demand Advisor
CDM Smith's transportation experts understand the questions keeping you up at night, and we're here to help. Watch our experts' advice for unpacking your challenges and submit your own questions for the team!