Maximizing Biogas Benefits in Des  Moines
Maximizing Biogas Benefits in Des  Moines
Des Moines Metropolitan Wastewater Reclamation Authority
des moines, iowa, usa
A national leader in revenue-generating resource recovery has now achieved pipeline-quality renewable natural gas (RNG), thanks to recent upgrades to its anaerobic digestion, organic waste processing facilities and biogas processing system.
The Des Moines Metro­pol­i­tan Wastewater Reclamation Authority (WRA) is a regional facility made up of 17 Iowa metro-area munic­i­pal­i­ties, counties and sewer districts that treats wastewater flow from over 500,000 residents. WRA's wastewater reclamation facility (WRF) had become a regional facility for hauled-in municipal sludge and other organic waste, which was directly loaded into the anaerobic digesters, and thereby produced a significant amount of biogas.
And while the process of co-mingling organics with wastewater solids had allowed WRA to signif­i­cantly offset its electricity costs by using that biogas for heat and power generation, the facility's production rate far exceeded its operational need.
"When the co-digestion opti­miza­tion upgrades were completed in 2014, WRA had the 'nice problem' of producing much more fuel than they knew what to do with, which meant they were contin­u­ously flaring biogas. We always feel like that's just equivalent to burning money," said CDM Smith's biosolids and bioenergy discipline leader and project manager Dustin Craig, PE. This excess biogas presented an exciting economic opportunity for WRA: recover value from this renewable energy source via production and sale of pipeline quality renewable natural gas (RNG) biomethane. "That's when WRA really did their homework on the new Renewable Fuel Standard (RFS) legislation related to the envi­ron­men­tal attribute program and decided to jump into this unique opportunity," he said.
WRA developed a conceptual project framework for treating and selling their excess biogas, based on a compre­hen­sive economic analysis via compliance with EPA's Renewable Fuel Standards for D5 advanced biofuel credits that considered the value of renewable iden­ti­fi­ca­tion numbers (RINs), revenues from the sale, and the capital and operations and maintenance (O&M) costs associated with a new biogas condi­tion­ing system needed to produce renewable natural gas (RNG). Results showed that by injecting RNG into a nearby natural gas pipeline—owned by a Des Moines-based energy company—WRA would achieve the highest return rate on its investment.

Partnering with CDM Smith's biogas experts, WRA was able to evaluate various improvement alter­na­tives via a bioenergy master plan, select the most appropriate technology, and move through design and construc­tion so they could start generating revenue for their biogas.
One of the biggest challenges was squeezing equipment into the existing building and upgrading the building to comply with code require­ments for the new equipment. This resulted in a technically complex project from every discipline.
Managing Construc­tion Complex­i­ties
Construc­tion of biogas condi­tion­ing equipment and a purifi­ca­tion system to prepare the biogas into pipeline injection quality proved both technically and logis­ti­cally challenging. Safety codes required that the biogas treatment technology be housed within an existing unclas­si­fied building, yet the dangers associated with handling explosive gas meant that there must be adequate separation between the biogas processing equipment and adjacent rooms.
"One of the biggest challenges was squeezing equipment into the existing building and upgrading the building to comply with all applicable code require­ments for the new equipment. This resulted in a technical complex project from every discipline," said CDM Smith project engineer Laurel Schaich, PE.

Schaich and the team coordinated the contract drawings and spec­i­fi­ca­tions to integrate the pressure swing adsorption system into an existing building, while reha­bil­i­tat­ing existing equipment and processes and complying with current codes. Biogas condi­tion­ing equipment was sized to handle up to 2,250 standard cubic feet per minute of biogas, while the gas processing equipment was designed to meet the energy company's spec­i­fi­ca­tions and to handle variations in gas flow and composition.

Because of the sequenced phasing of construc­tion, early and ongoing coor­di­na­tion was critical. CDM Smith oversaw all the project's commis­sion­ing including multiple vendor packages, coor­di­na­tion with the gas utility, and on-site startup and commis­sion­ing assistance with WRA staff.
Optimizing Performance and Profit
CDM Smith designed the RNG processing system controls to safely handle any off-spec RNG processed from the system. If any of the analytical gas quality equipment identifies a component in the biogas that does not meet the energy company's spec­i­fi­ca­tions, the system will auto­mat­i­cally shut the valve and thereby prohibit gas from entering the pipeline.
Uptime is critical for operation of the biogas upgrading system; reducing system downtime allows for increased production of RNG and maximizes the WRA's return on investment. CDM Smith worked closely with WRA and the system suppliers during construc­tion to ensure proper training was provided and that plant personnel understood the "nuts and bolts" of operating the gas systems. Methane recovery is another critical aspect for maximizing economic return; controls were implemented to allow the gas system to react to changes in gas production from the digesters. When the digesters are receiving significant volumes of hauled waste, the gas processing system ramps up to maximize RNG production.

The improve­ments also included the upgrade of anaerobic digesters and instal­la­tion of an organic waste receiving station to support local industries and neighboring communities by accepting and processing their organic wastes and then blending them with primary and secondary sludge at the plant. Hauled organic wastes now account for approx­i­mately 50% of the feed to the anaerobic digesters. WRA is able to realize multiple benefits from this co-digestion operation, including collection of revenue from waste disposal fees, the selling of excess biogas to local industry, and the savings on heat and electricity at the plant.
Providing Full-Circle Benefits
Optimizing co-digestion performance at WRA's facility provides lasting envi­ron­men­tal benefits and generates revenue for the agency, ensuring that WRA remains the preferred hauled-in waste and FOG facility in Iowa which translates to fewer nuisance issues attributed to FOG in the collections systems. Instead, more of the region's waste is bene­fi­cially recovered and processed using existing infra­struc­ture to create biogas—maximizing valuable renewable energy, minimizing carbon emissions and reducing pollution. To further boost the full-circle resource recovery benefits, the RNG produced from the system provides renewable energy which would be capable of supplying over 5,500 homes for their energy needs!

Addi­tion­ally, providing an affordable, reliable waste removal system means that companies without their own waste-processing capa­bil­i­ties can operate and thrive in the Des Moines metro area and the surrounding region—becoming profitable, providing valuable products and services and hiring locally. The utility's successful waste-to-energy program provides a model for other utilities and munic­i­pal­i­ties looking for sustainable waste solutions.
Award Winning Facility Design
Bioenergy and biosolids discipline leader Dustin Craig was honored with the WEF Schroepfer Innovative Facility Design Award during the WEFTEC 2023 conference in Chicago, Illinois. He was recognized for his significant contri­bu­tion leading facility design, which is now an industry leader in organics, anaerobic digestion, and bioenergy. For the past 13 years, CDM Smith has collab­o­rated with the City of Des Moines and the WRA to make upgrades to the city's water reclamation facility, which is now producing and selling high-quality renewable gas biomethane through pipeline distri­b­u­tion. "Not only the CDM Smith team but the entire WRA orga­ni­za­tion had the vision to start this program over 25 years ago, and they keep the whole operation running day-in-and-day-out. It's awesome to be a part of it," Craig said.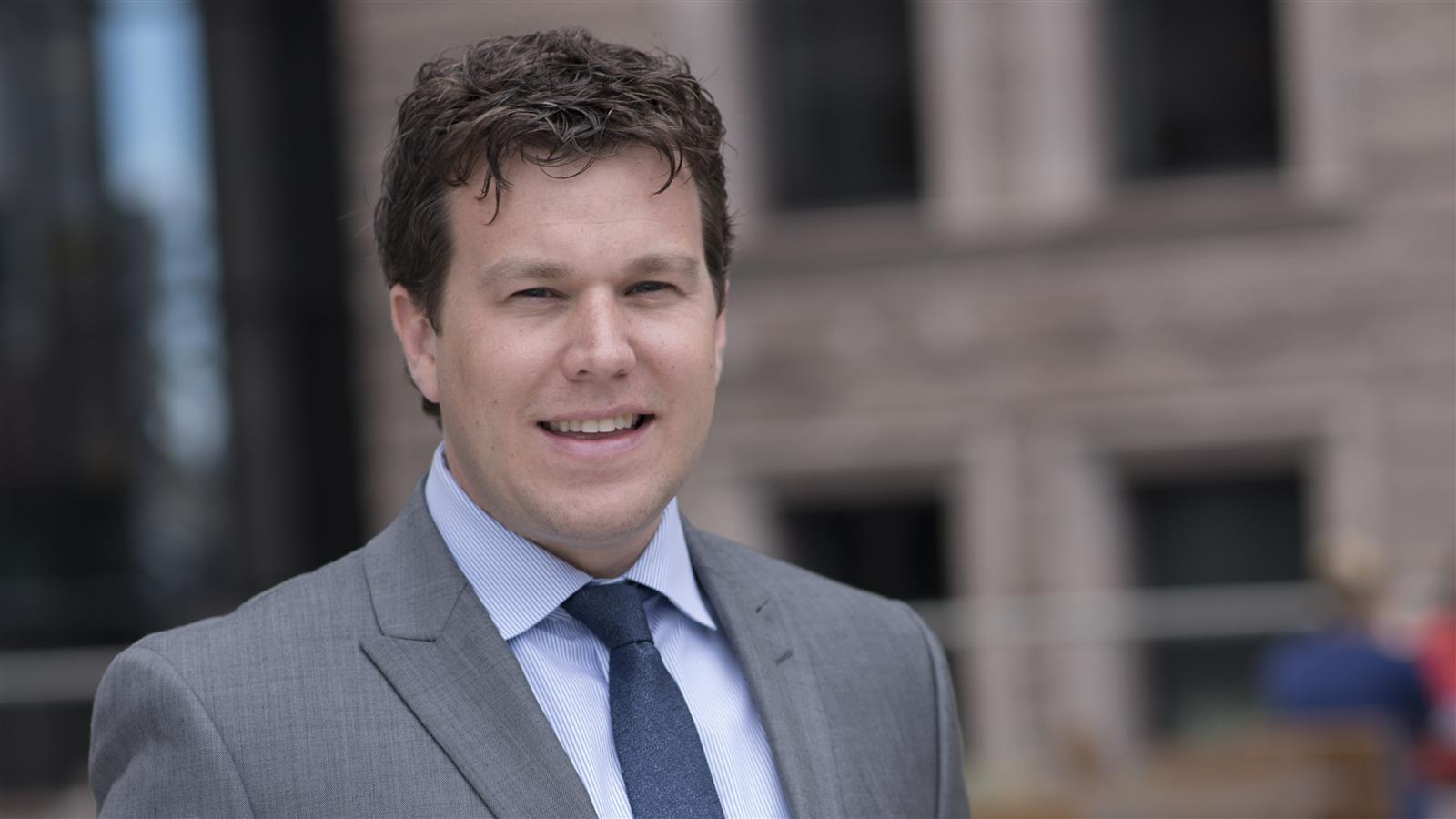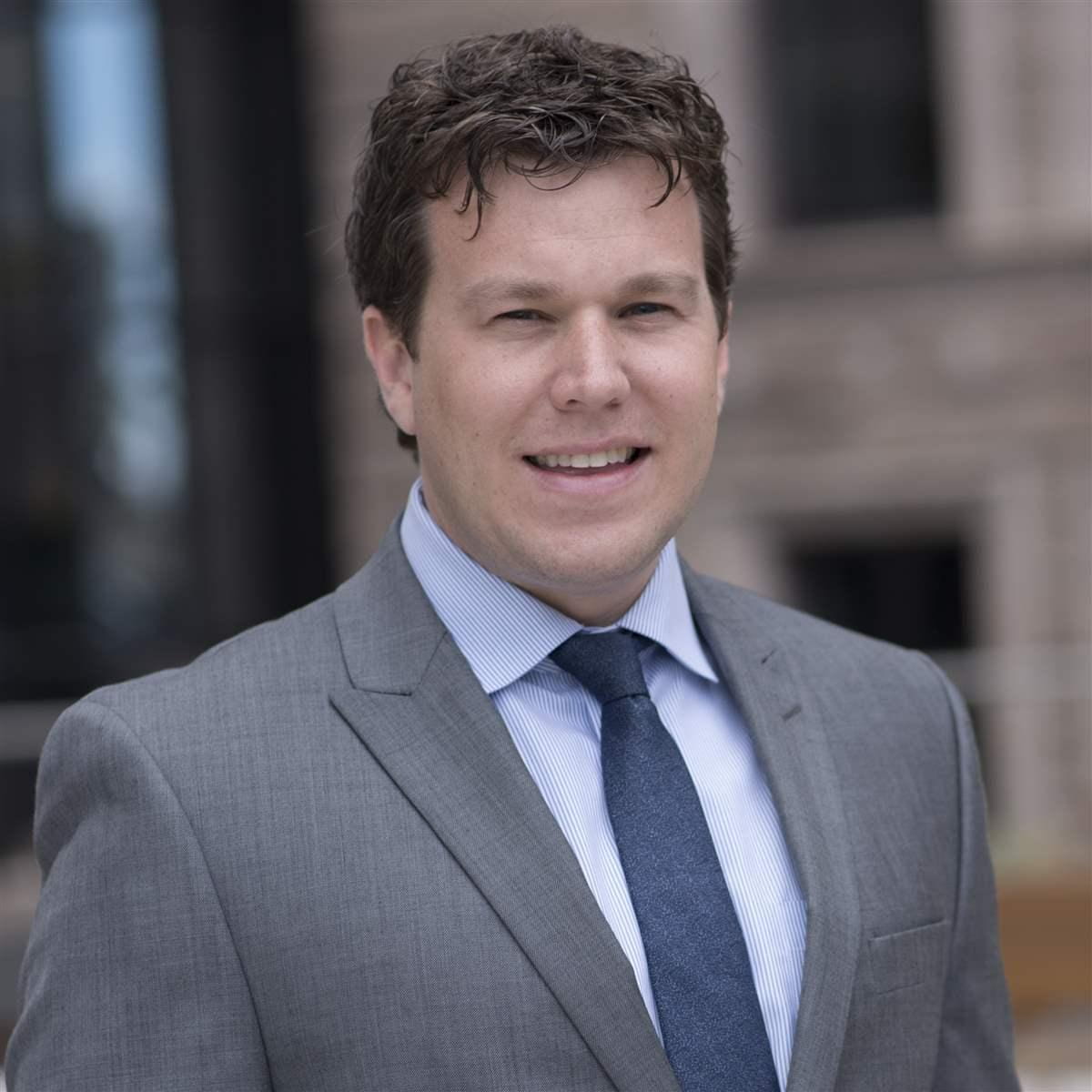 WRA really did their homework on the new legislation related to the RINs program and decided to jump into this unique opportunity.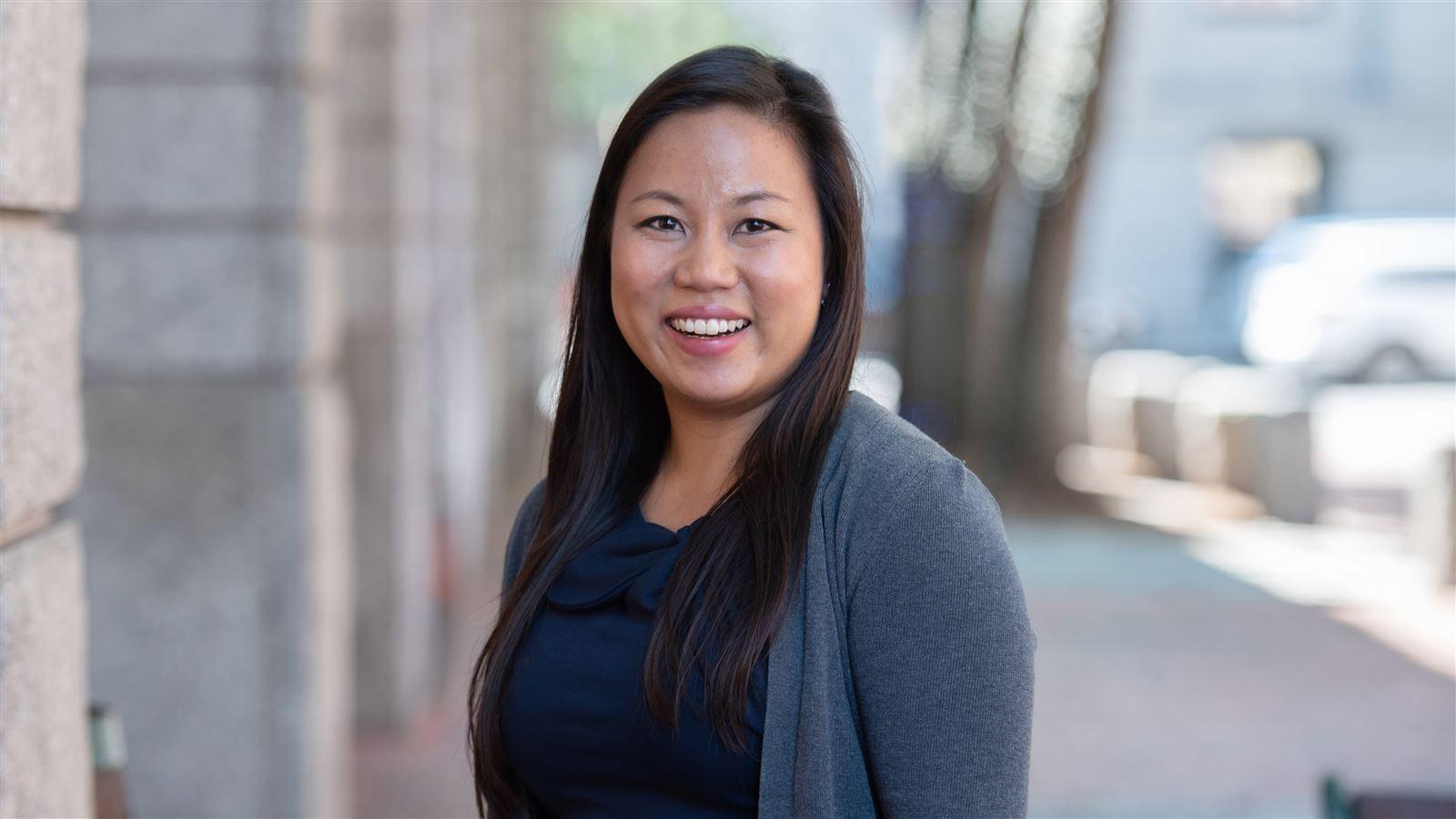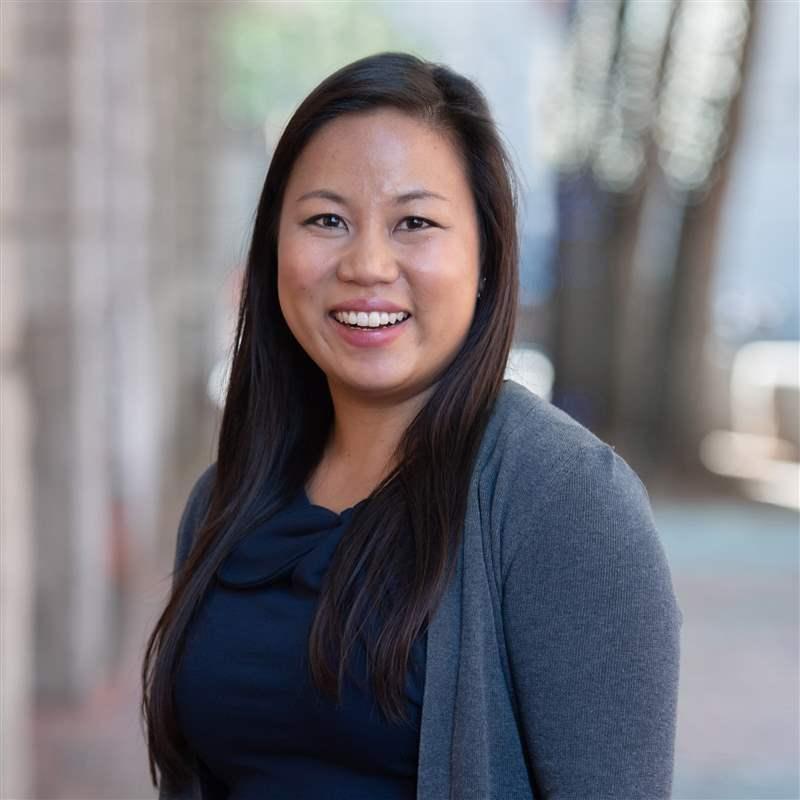 One of the biggest challenges was squeezing equipment into the existing building and upgrading it to comply with code requirements. This resulted in a technically complex project from every discipline.