Anaheim Builds Largest PFAS Treatment Program in U.S.
Anaheim Builds Largest PFAS Treatment Program in U.S.
Anaheim Public Utilities
Anaheim, CA
The extensive, multi-phase project involves constructing new per- and polyfluoroalkyl substances (PFAS) treatment plants at nine sites that will reinstate significant drinking water availability for the entire city.
In 2019, as the full scope of the PFAS threat was taking shape, retail water providers in Orange County, CA acted quickly to protect their customers. The Orange County Water District (OCWD) began shutting off wells with PFAS concentrations above the state advisory level, a heavy decision for water purveyors in a drought-plagued region who would have to import water to meet demand. By 2020, the county would lose one-third of their available groundwater to PFAS contamination. The citizens of Anaheim felt that loss particularly hard, losing about 77% of their water supply to the contamination event. Today, though, the tide in the fight against PFAS is beginning to turn for Orange County's most populous city.
%
of water supply no loner accessible due to PFAS
77
%
of water supply no loner accessible due to PFAS
M
design-build groundwater PFAS treatment project
130
M
design-build groundwater PFAS treatment project
A total of 19 member cities and agencies rely on the Orange County Water Basin for most of their drinking water, at least 75%. OCWD oversees and protects that basin, a 270-square-foot underground oasis in the heart of one of the most bustling population centers on the West Coast. By safe­guard­ing the limited water supply for millions of county residents, OCWD can take advantage of 162 billion gallons of usable storage locally and reduce the need for more expensive imported supplies.

So, when it came time to fix its PFAS problem, OCWD responded with char­ac­ter­is­tic efficiency and helmed an unprece­dented pilot to determine the best approach. Around that same time, CDM Smith and OCWD held a joint workshop in Fountain Valley, CA on the looming PFAS threat. Presenters included legal experts, risk and toxicology specialists, as well as scientists and engineers with recent, real-world appli­ca­tions of PFAS treatment to share. Since then, CDM Smith and OCWD have been working closely together on treatment approaches.
Anaheim Groundwater Treatment Program
The new Groundwater Treatment Program will implement systems to allow Anaheim Public Utilities (APU) to remove PFAS to acceptable State mandated levels from the groundwater. This program will help keep long-term costs low for our customers while also providing high-quality drinking water for the city.

The Groundwater Treatment Program is expected to be delivered in multiple phases over three years. The first two phases, currently underway, include nine groundwater treatment plants with centralized and localized treatment systems, associated pipelines, pumps, and other modi­fi­ca­tions.

In addition, groundwater wells that are under production or are in a location where treatment plants cannot be constructed will be abandoned and two new groundwater wells will be constructed in optimal locations. This will allow for improved reliability and efficiency within the water system.

The project team relied on existing rela­tion­ships with the California Division of Drinking Water (DDW). Informed by the recent permitting process for Glendale's PFAS upgrade, the early collab­o­ra­tion with DDW helped clear the way for an efficient construc­tion timeline.
We need to give credit to these cities and agencies for going through this tremendous effort to bring safe clean water to their communities.
Operational Flexibility and Resiliency
APU and CDM Smith developed a forward-looking design solution, building in operational flexibility, adapt­abil­ity and uniformity across the entire program. While it will meet today's standards, the Groundwater Treatment Program will allow APU to respond to future regulatory, water quality, resin technology and market changes.
The team ultimately landed on ion exchange to treat for PFAS. Treatment of PFOS and PFOA—each to less than 2 ng/L, will be provided using pairs of anion exchange vessels. The vessel pairs operate in a lead-lag config­u­ra­tion.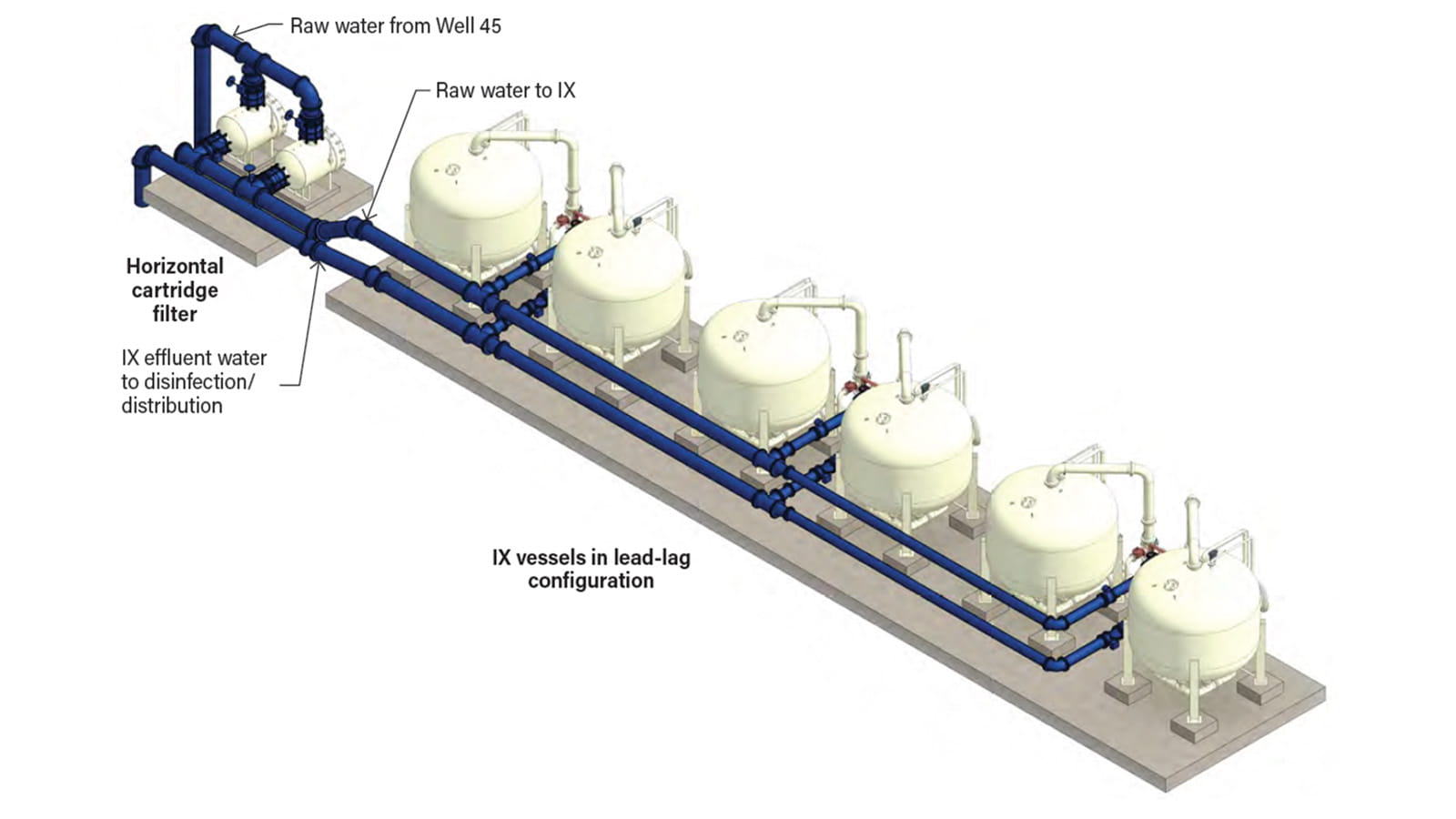 When PFAS in a lead vessel reaches 80-90% of the inlet concen­tra­tion, the operators would contact the resin supplier to remove the saturated resin and replace it with new resin. Then the operator recon­fig­ures the valves to move the lag vessel to the lead position. By use of a lead-lag vessel arrangement, system capacity of 16,300 gpm is maintained by replacing media and performing any other vessel-related maintenance on the lead vessel while the lag vessel is in service, and vice-versa.

The proposed vessel design includes additional head space to expand from four minutes of EBCT per pair to five minutes. This expand­abil­ity, along with the capability to run in series or parallel config­u­ra­tion, accom­mo­dates a wide range of future media options and operational require­ments.
Rapid Response
CDM Smith developed a schedule for the design, construction, and commissioning to achieve program completion by the end of 2023. Faced with the biggest scope of any PFAS treatment initiative of its kind to date, the project team built out an ambitious timeline.

By the end of this year, Anaheim will begin reaping the benefits of the largest PFAS treatment project in the U.S. Designed and constructed by CDM Smith, nine separate treatment upgrades will have a combined capacity of 40 million gallons-per-day. As a single design-build entity, CDM Smith is responsible for all phases of the project, which is on track to bring all of the city's water wells back online by April 2023.

"We need to give credit to these cities, agencies for going through this tremendous effort to bring safe clean water to their communities," said CDM Smith vice president Roshan Aflaki and one of the leading subject matter experts on PFAS for the West Coast.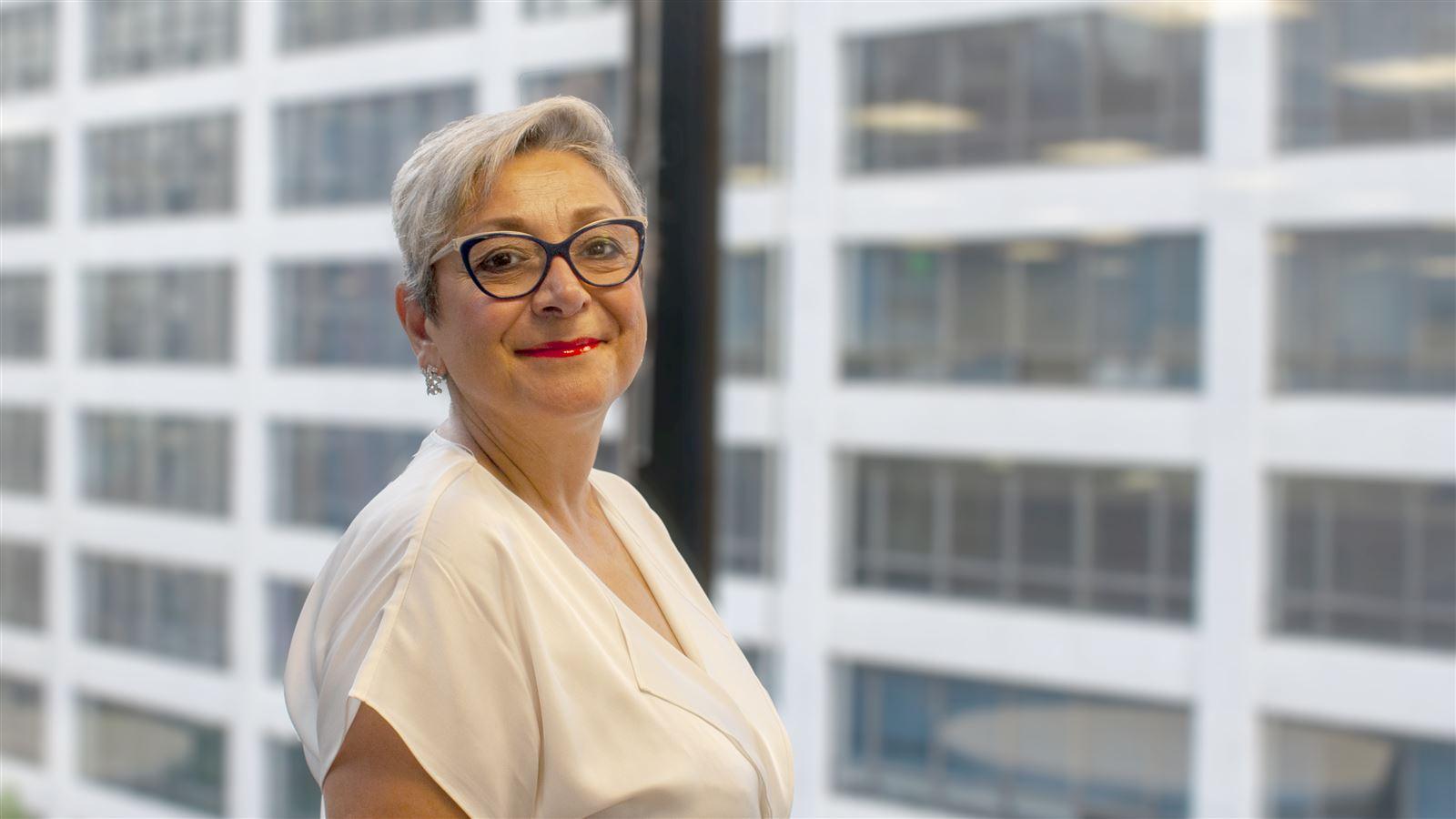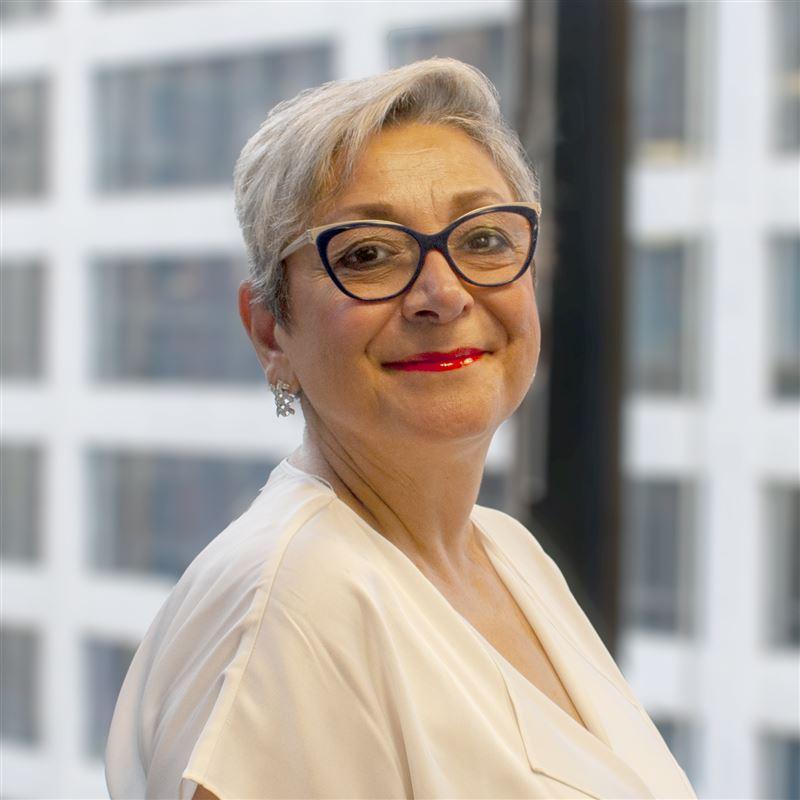 We need to give credit to these cities, agencies for going through this tremendous effort to bring safe clean water to their communities