The Alternative Delivery Syllabus
Insight
The Alternative Delivery Syllabus
To make your venture into the world of alternative delivery successful, it is vital that you and your team do the homework up front.
Begin the development of your first alternative delivery project by building a strong foundation of knowledge. Identify the specific benefits that alternative delivery can offer you,
consider all the angles
, and unlock the value of engineer and contractor collaboration. Go to the head of the class with these 7 resources.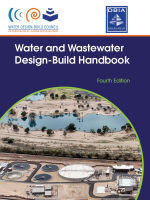 Water and Waste­water De­sign-Build Hand­book, 5th Edi­tion from the Water De­sign-Build Coun­cil.
An up­date to the 3rd edi­tion, this new hand­book in­cludes ad­di­tional sec­tions, guid­ing own­ers to pro­cure and man­age an al­ter­na­tive de­liv­ery pro­ject. Also fea­tured are prin­ci­ples and best prac­tices for al­ter­na­tive de­liv­ery, a break­down of re­spon­si­bil­i­ties for an
Owner's Ad­vi­sor
, and a ded­i­cated chap­ter on Pub­lic-Pri­vate Part­ner­ships or
P3s
. Case stud­ies are also in­cluded and pro­vide a glimpse into the in­no­va­tions im­ple­mented on var­i­ous al­ter­na­tive de­liv­ery pro­jects. The hand­book is avail­able as a PDF or in hard copy form for pur­chase.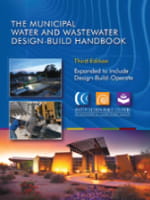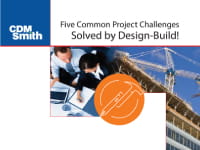 Five Com­mon Pro­ject Chal­lenges Solved by De­sign-Build.
Look­ing for a short ex­plainer that quickly breaks down some of the ways that DB can help you avoid the De­sign-Bid-Build pit­falls you are all too fa­mil­iar with? Check out this
re­source
. By com­bin­ing a con­cise look at the ad­van­tages of DB with owner sur­vey in­for­ma­tion and case stud­ies, this piece gives you the bot­tom line in a short amount of time.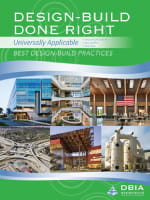 De­sign-Build Done Right: Best Prac­tices from the De­sign-Build In­sti­tute of Amer­ica (DBIA).
DBIA is the pre­mier or­ga­ni­za­tion fa­cil­i­tat­ing com­mu­ni­ca­tion be­tween own­ers and de­sign-builders, and their best prac­tices are an in­valu­able read if you're start­ing your DB ed­u­ca­tion. The best prac­tices doc­u­ments focus on ap­proaches that are both uni­ver­sal enough to be broadly ap­plic­a­ble and im­por­tant enough to di­rectly af­fect pro­ject per­for­mance.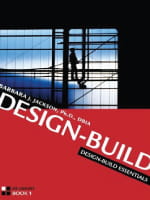 De­sign-Build Es­sen­tials by Bar­bara Jack­son.
Pro­fes­sor Jack­son is a lead­ing au­thor­ity on en­gi­neer and con­struc­tor col­lab­o­ra­tion in the aca­d­e­mic world. Her wide array of ex­pe­ri­ence work­ing with hun­dreds of own­ers and firms is re­flected in her work. Design-Build Essentials is her magnum opus, and a bible for many DB pro­fes­sion­als. DB of­fers own­ers a great deal of value, but
im­ple­ment­ing a sub­stan­tially dif­fer­ent ap­proach from tra­di­tional DBB brings chal­lenges, too
. Pro­fes­sor Jack­son has your back. Packed with in­sight from de­sign-builders and own­ers, and en­hanced by case stud­ies, her book lays out all the fun­da­men­tals in order to mit­i­gate risks and max­i­mize re­sults.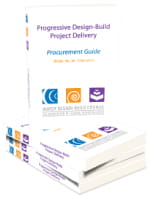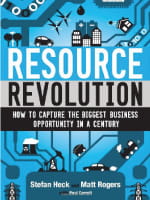 Re­source Rev­o­lu­tion by Ste­fan Heck, Matt Rogers and Paul Car­roll.
While you're filling up your read­ing list with informative tomes, don't forget to add a lit­tle in­spi­ra­tion, too. This lit­tle won­der is a 282-page mo­ti­va­tional speech about turn­ing the chal­lenges that own­ers and op­er­a­tors wres­tle with – soar­ing de­mand, price pres­sures and re­source scarcity – into big op­por­tu­ni­ties. As­sign this as re­quired read­ing for all of your team mem­bers to make sure they are think­ing cre­atively by uti­liz­ing col­lab­o­ra­tive pro­ject de­liv­ery to make your game-chang­ing pro­ject suc­cess­ful.