PerfluorAd® Technology Demo Paves Way for AFFF Phaseout
Insight
PerfluorAd® Technology Demo Paves Way for AFFF Phaseout
CDM Smith and the U.S. Department of Defense are proving the power of a new PFAS separation technology from TRS to more efficiently clean out the toxic chemicals from fire­fight­ing delivery systems.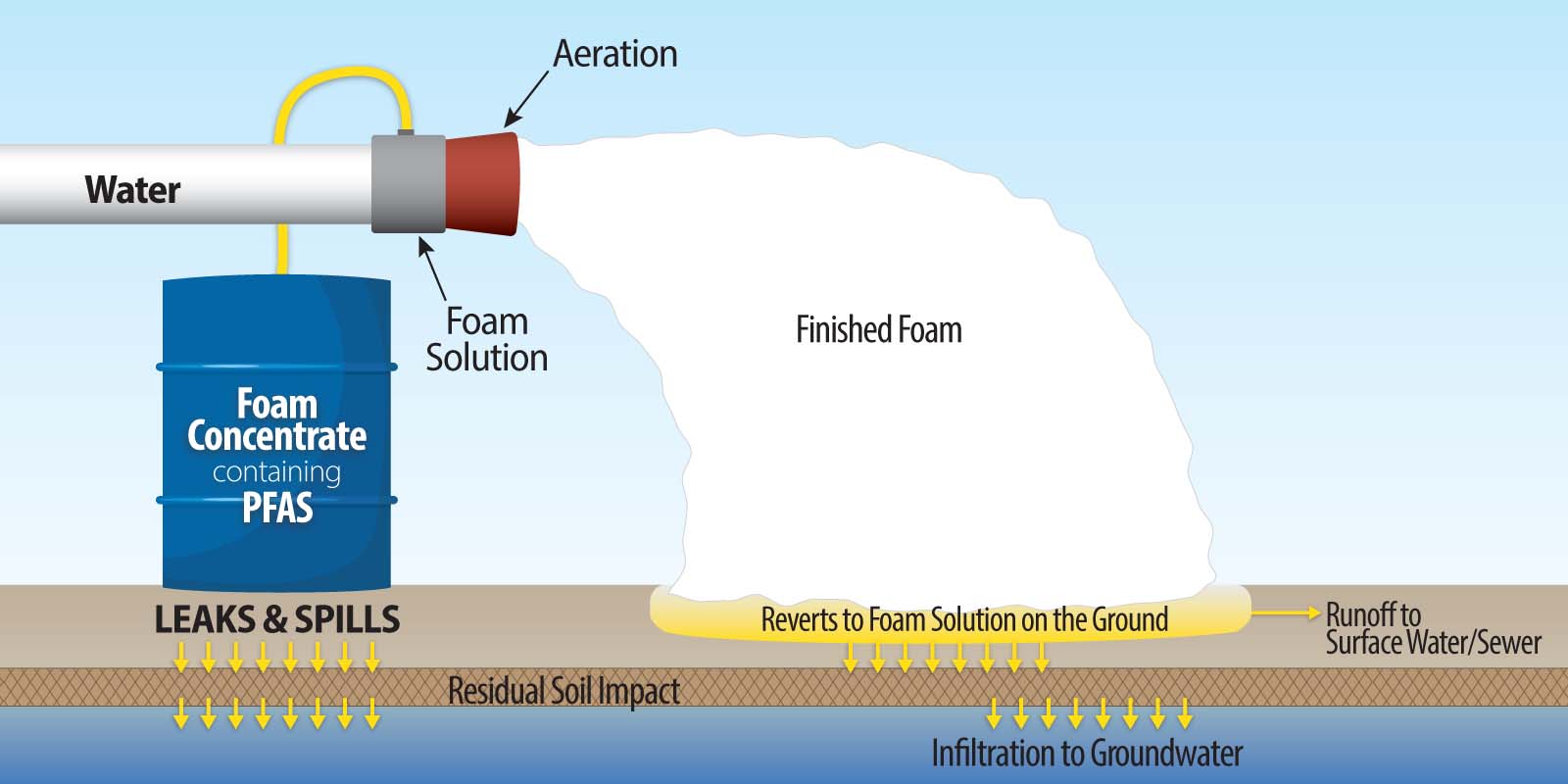 Aqueous film-forming foam (AFFF), used liberally around the world at airports and military bases for its rapid "knockdown" of fuel fires, is being phased out as a fire­fight­ing tool. Unlike fluorine-free foams, AFFFs rely heavily on PFAS to stamp out and prevent deadly confla­gra­tions.
The U.S. Department of Defense (DoD) and the Federal Aviation Admin­is­tra­tion (FAA) have not yet approved a suitable replacement among the available fluorine-free varieties. That is why airports, military bases and other highly combustible sites still integrate AFFFs into their safety protocols. CDM Smith is at the forefront of this critical issue, working with DoD to develop an AFFF-cleaning system that can decon­t­a­m­i­nate the equipment, without the need for complete replacement.
Now that PFAS is on its way to becoming a hazardous substance under the Compre­hen­sive Envi­ron­men­tal Response, Compen­sa­tion and Liability Act (CERCLA, also known as "Superfund"), these potentially lifesaving foams have become a double-edged sword. The U.S. government has set a deadline of October 1, 2024 for the DoD to phase out all AFFF use at military facilities. As there is no current standard practice for effectively removing PFAS from pumps, tanks, trucks and hangar fire suppression systems, some of the individual components, if not the entire foam delivery system, may need to be replaced to be compatible with whatever new product ultimately replaces AFFFs.
Potential AFFF Release into Environment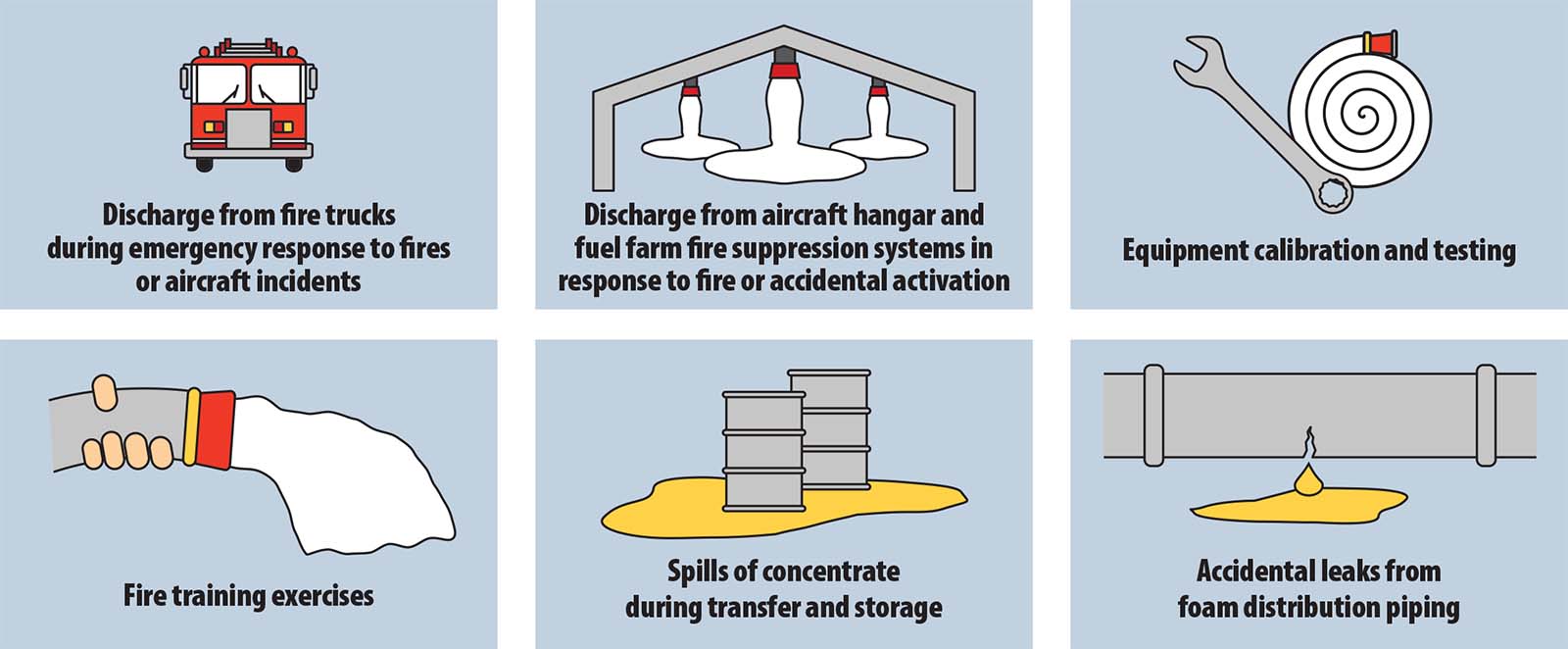 A triple water rinse, the common approach to cleaning out fire­fight­ing delivery systems, will no longer be an option under the pending regulations. That approach generates a large volume of PFAS-impacted wastewater, making it obsolete for operators who now must plan for disposal and treatment options for the cont­a­m­i­nated effluent.
For this reason, scientists and engineers at the CDM Smith Research and Testing Laboratory in Bellevue, WA have been inves­ti­gat­ing new and more efficient methods of cleaning out these systems. One especially promising technology employs plant-based fatty acids to separate PFAS.
Shorter-chain PFAS, like those used in AFFFs, are very soluble, meaning that in order to isolate them, we need to force precip­i­ta­tion or phase them into a solid state. Enter the PerfluorAd® treatment system from TRS. Rigorous laboratory and field tests have proven that the approach works exceedingly well at elevated PFAS concen­tra­tions.
CDM Smith is leading an ESTCP-funded research project to demonstrate and validate the PerfluorAd® approach. The process, outlined below, uses the PerfluorAd® solution as a functional precipitate to enhance the delivery system cleanout and reduce the volume of water required to reach a desired endpoint. The rinsate produced will be further treated to maximize PFAS removal. The small volume of concen­trated filtrate will then be subject to further destruction or off-site disposal.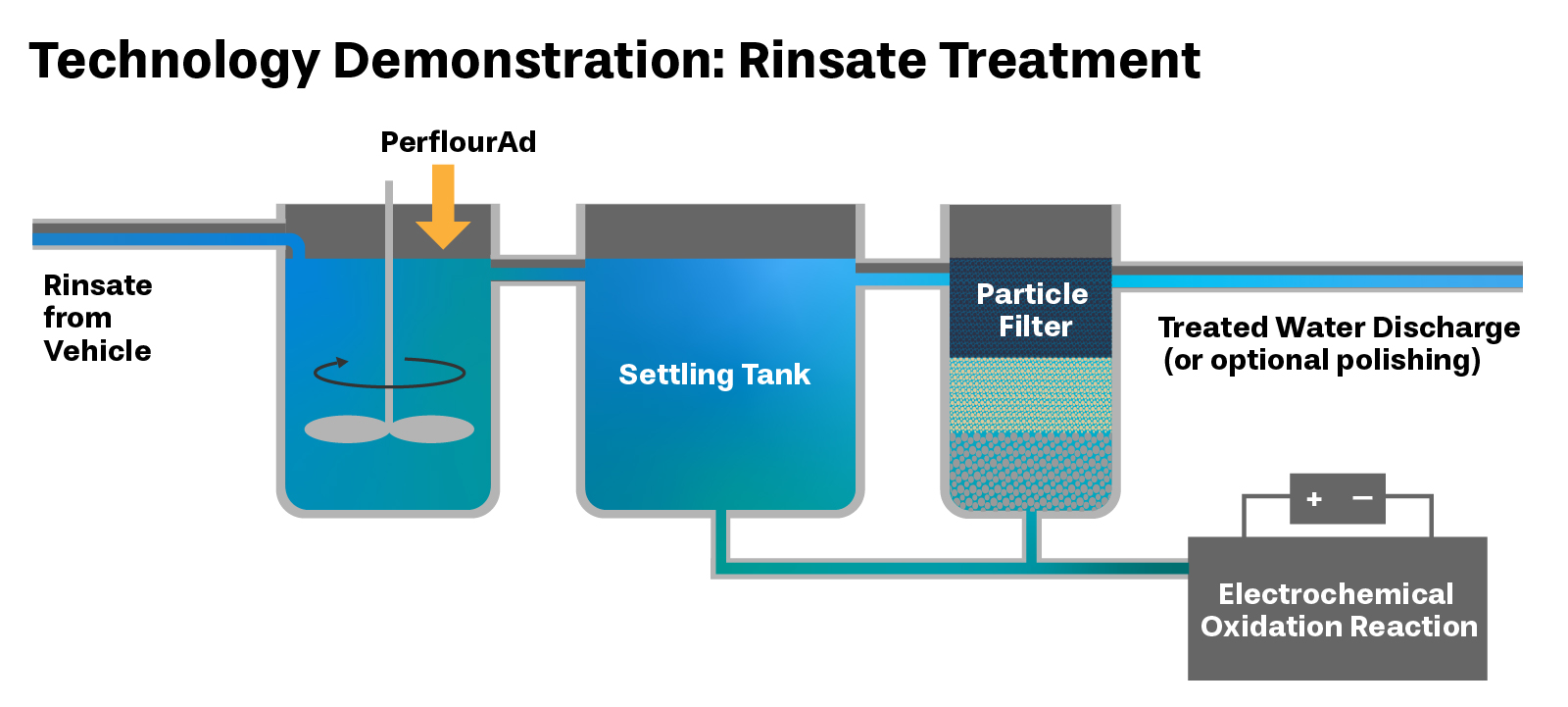 Stay tuned for additional updates on this critical cost-saving solution for airports, and reach out to our PFAS team for immediate assistance. Jill Greene, the aviation subject matter expert for CDM Smith's PFAS practice, works with airports nationwide to mitigate impacts from PFAS associated with AFFF and serves as a member of the Airports Council Inter­na­tional PFAS Experts Task Force.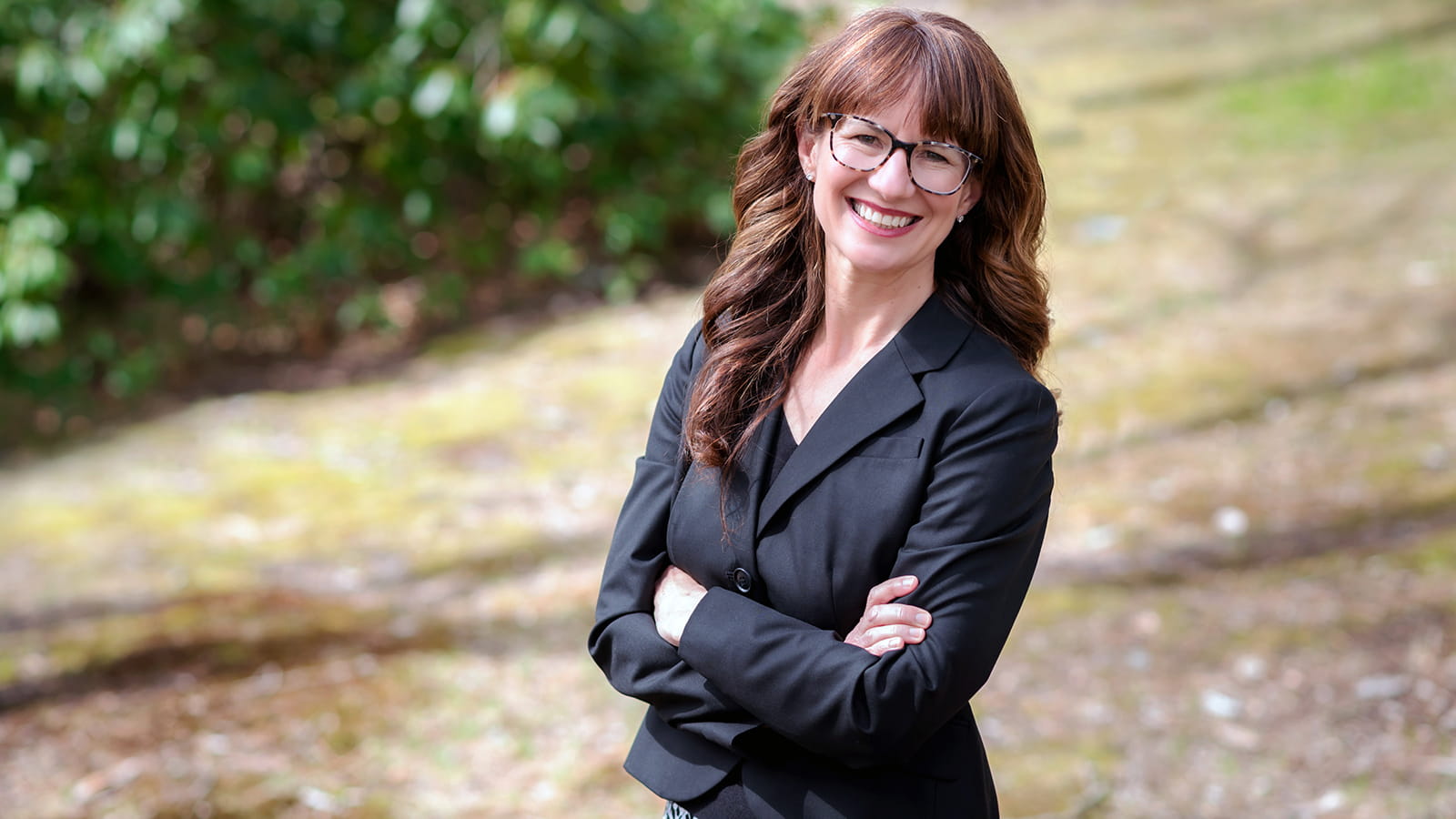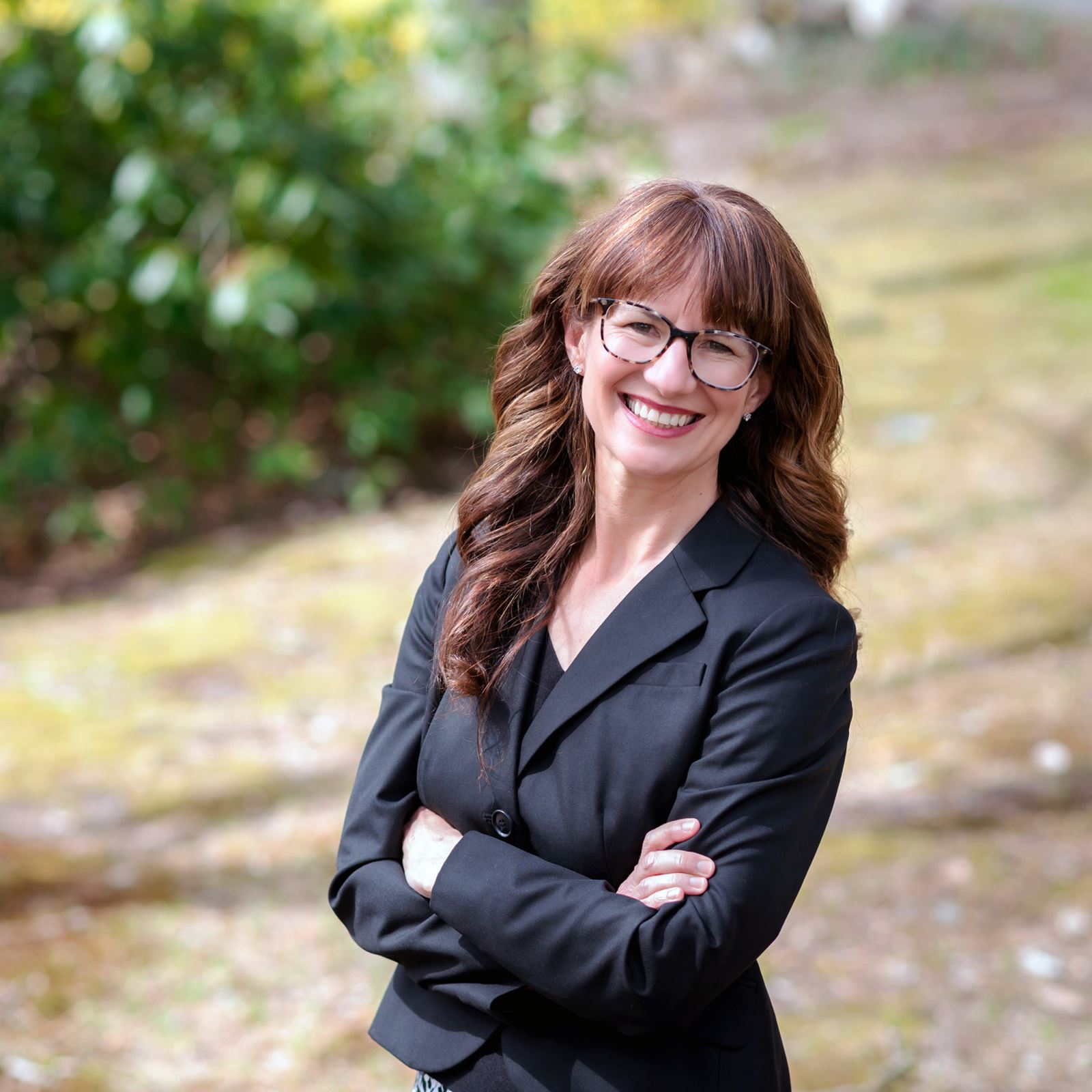 CDM Smith is at the forefront of understanding contaminants like PFAS and how we can mitigate their impacts to sensitive receptors.