Fingerprinting May Hold Key to Unlocking PFAS Forensics
Insight
Fingerprinting May Hold Key to Unlocking PFAS Forensics
Finger­print­ing is one of the most important tools of any good forensic scientist, but only with enough data. When it comes to PFAS, uncer­tain­ties abound, compli­cat­ing this delicate detective work. 
The explosion of PFAS testing and sampling in the past several years has led to increased urgency around source iden­ti­fi­ca­tion. Our technical teams have been fielding more questions around this topic than ever before, with some common themes emerging:
Where do PFAS come from?
Can they come from multiple sources?
Who should be responsible for removing them?
How long have PFAS existed in our community?
I don't live near any factories; why are the PFAS levels in my community so high?
Borrowing from the field of forensics, envi­ron­men­tal scientists have the ability to identify cont­a­m­i­na­tion events and determine their origins. It is useful in both remediation and litigation and involves all aspects of site char­ac­ter­i­za­tion. Not surpris­ingly, finger­print­ing, one of the most widely known tools in a forensics toolkit, has become increas­ingly relevant to the study of PFAS.
There are more than 4,000 PFAS globally, a seemingly insur­mount­able data set for any detective following cont­a­m­i­na­tion trails. To make matters worse, by the time communities report a positive iden­ti­fi­ca­tion of PFAS in mixed-use plumes, separation and iden­ti­fi­ca­tion becomes time consuming and potentially cost-prohibitive. Fortunately, sophis­ti­cated techniques like machine-learning and ever-expanding libraries of data have enabled envi­ron­men­tal scientists to trace cont­a­m­i­nants like never before.
As with any valid finger­print­ing approach, there must be a comparison or suite of chemicals to evaluate against. When finger­print­ing petroleum or petro­chem­i­cals, which are the most documented, petroleum sources, formulation, refining, alterations and degra­da­tions each play a key role in selecting a reliable forensic strategy that reflects complex­i­ties in the field. In the world of PFAS, however, simply identifying the best comparison suite can be a significant endeavor on its own.
Large, publicly available datasets, like California's GeoTracker, can help isolate relevant comparison groups. Geotracker is the state's data management system for sites that impact groundwater or have the potential to impact groundwater. At CDM Smith, our scientists and engineers have been working behind the scenes to build a robust and accurate PFAS metadata library by combining tools like GeoTracker with machine learning. Machine learning is a subcategory of artificial intel­li­gence that enables computers to "learn" from large datasets and improve from experience without having to be specif­i­cally programmed. The models and tools developed using this approach can provide predictive analytics and support decision-making for site management of mixed cont­a­m­i­nants.
In addition to active research initiatives conducted at CDM Smith labo­ra­to­ries, we have a number of ongoing projects in the field focused on the inter­sec­tion of PFAS and AI. For more information reach out to pfas@​cdmsmith.​com.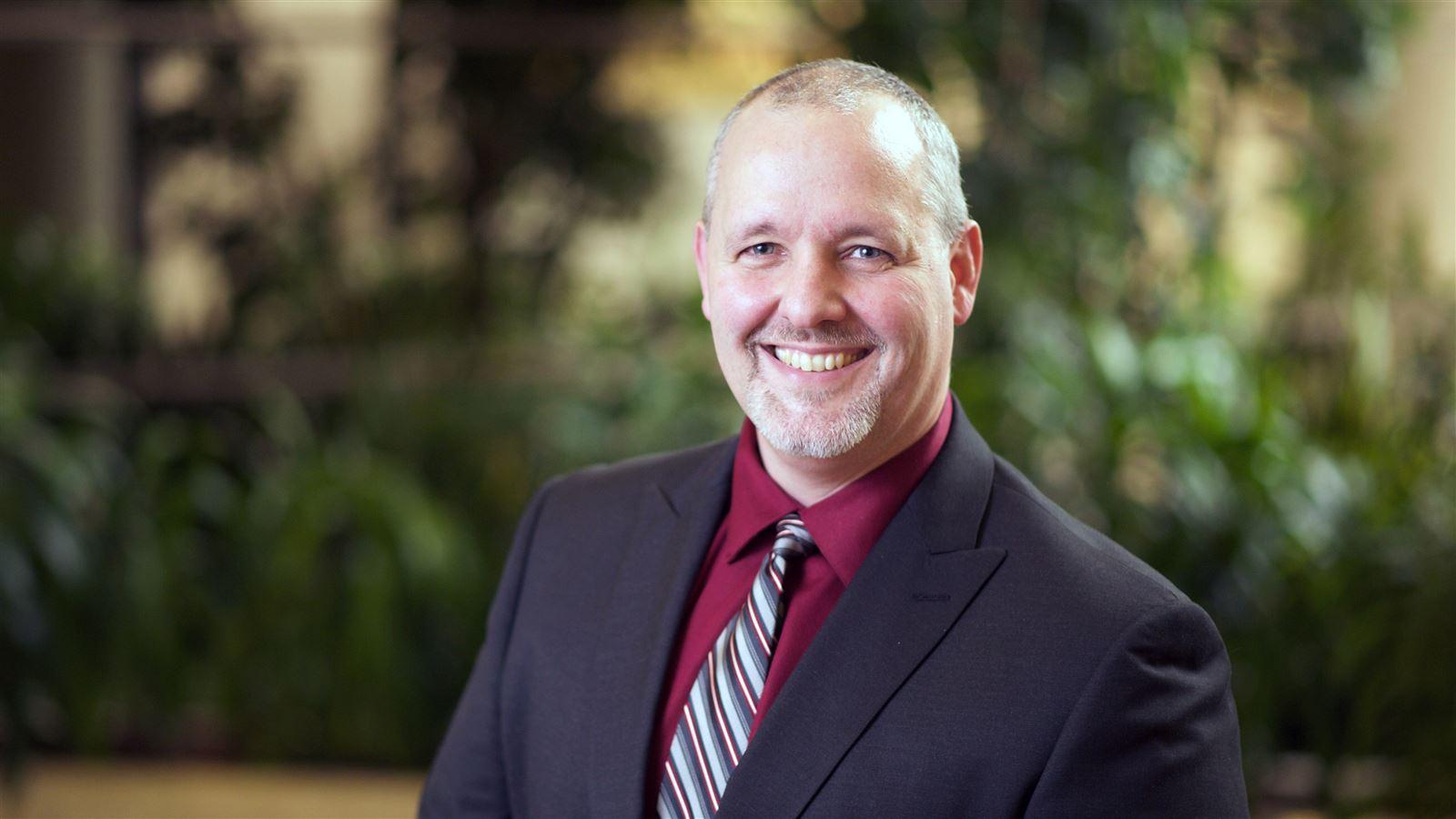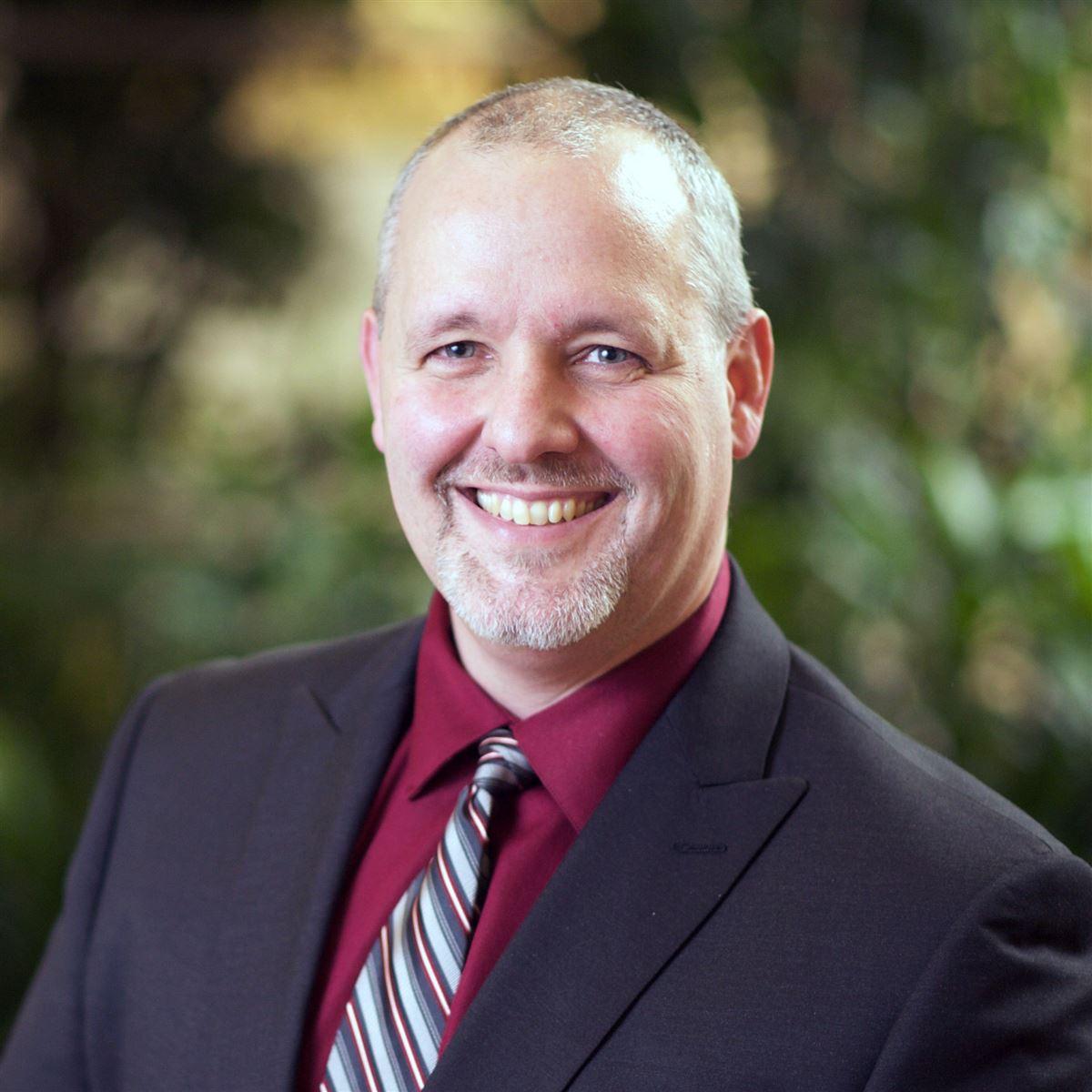 The future of PFAS is about options: optimizing upstream treatment technology, reducing downstream waste generation, and destroying PFAS.
AWWA Virtual Summit
Feb. 10 - Feb. 11
Join CDM Smith at this year's virtual summit on PFAS, sustain­abil­ity and water-borne pathogens. 
Register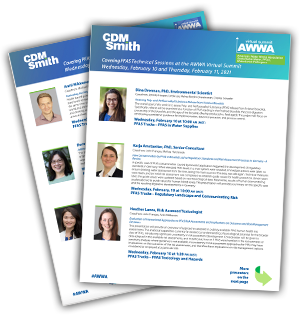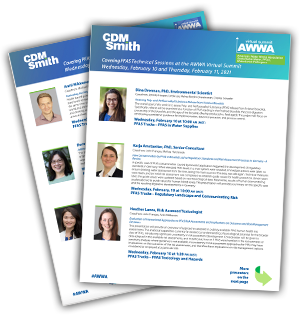 CDM Smith at AWWA 
Many of our PFAS scientists and engineers are scheduled to present on topics like biosolids, regulations, toxicology and more.