Insight
An Era of Revolutionary Change in Water
hampik dekermenjian, PE
water services group leader
Whether it's the way that projects are developed, the analytical insights that drive them, or the people who carry them out, dramatic change is shaping a new and exciting time in the water industry.
The truth is that one year into my en­gi­neer­ing career, I was bored. I'd started out as a struc­tural engineer and it wasn't a passion for me. That's when I decided to hit the reset button and get involved in water. For me, the choice was obvious, and it remains so 25 years later.
When you think about how vital safe and reliable water services are to every aspect of our lives, it starts to feel pretty im­por­tant. Working in water, you're con­tribut­ing to the global com­mu­nity of species—not just humans. What's more, we're in an era of rev­o­lu­tion­ary change in the water industry, change that helps water pro­fes­sion­als deliver better results and build more re­silient com­mu­ni­ties.
From Building Projects to Building Com­mu­ni­ties
Twenty-five years ago, a municipality or utility decided what the community needed, and that was the end. The only time the customers knew there was something new happening was when the construc­tion trucks drove by. Today, projects don't happen without a complete involvement and contri­bu­tion from all stake­hold­ers. Public outreach and commu­ni­ca­tions are of paramount importance because building trust with the community is essential to a successful project or program.
From the engineer's perspective, the same is true. When we win a project, we don't merely win a piece of work. What we win is the trust of the community to fix a problem, deliver needed innovation, or provide the basis for the community to thrive. We've been entrusted with one piece of the larger puzzle. To do that properly, we have listen to what the community needs before we figure out the answer and execute the work.
De­liv­er­ing Smarter In­fra­struc­ture Insights
Today, billions of dollars of water infra­struc­ture assets are currently in place. Most of those assets are maintained; of those, most are maintained with regularity. But few water infra­struc­ture assets are maintained efficiently.
Technology is evolving our ability to change that. Smarter infra­struc­ture improve­ments help utilities and agencies make forward-thinking decisions. These innovations help answer questions like, "How much water do I move, when do I move it, where do I move it to, and how can I use the least energy in doing so? How do I invest in my assets to maintain them, and how can I do that as efficiently as possible?" A community can start making investments because the data suggests we've hit a tipping point where dete­ri­o­ra­tion is going to accelerate—not because we hit some prede­ter­mined, conser­v­a­tive lifespan estimate for a piece of equipment.
The next huge step forward will come when we take all our data and put it in the hands of the people. End users need access to real-time data so they can understand how much they are using when, and therefore, how they can be more efficient. If I can see my water consumption hour-by-hour, and how it affects my water bill, I'm triggered to assess my water habits to save money and resources. It's not going to happen overnight, but when it happens, we'll dramat­i­cally empower the ability of a community to get smarter about their water use.
A New Gen­er­a­tion of Water Pro­fes­sion­als
The third huge aspect of revo­lu­tion­ary change is the water profes­sion­als themselves. CDM Smith is trans­form­ing our workforce through gener­a­tional change, just like many utilities are doing. In that process, we've greatly changed the way we train and mentor younger staff.
It used to be that an entry-level engineer would take direction from one person for several years, essentially entering into an appren­tice­ship. Today, an engineer joining CDM Smith has one or two official mentors, but they learn from a dozen people in the first two years of their career. If you ask one of our young engineers "who do you work for?" it's often multiple project managers, working on a wide array of projects. And so, this generation of rising star water profes­sion­als are quite a bit different from what I experienced earlier in my career. They're learning a diverse range of skills at an incredibly rapid rate.
These folks are not just brilliant and technically competent; they have a true passion and care for society and communities. They're looking for projects that inspire them, and seeking out the chance to collaborate with utilities to find new and better solutions. And this is true for all of CDM Smith: we enjoy our work most when we are doing something that helps communities improve their quality of life.
In a world where the focus tends to fall more on con­sump­tion than con­ser­va­tion, we shouldn't forget how im­por­tant water really is. It's the lifeblood of our plan­e­tary ex­is­tence—vital to every aspect of human life. The best service we can provide our clients is to partner with them to protect those precious water resources to build a stronger future for everyone.
Hampik Dek­er­men­jian, PE leads CDM Smith's Water Services Group. A senior vice pres­i­dent, he is based in Los Angeles. Mr. Dek­er­men­jian has over two decades of pro­fes­sional ex­pe­ri­ence in the fields of water resources, engineering, information technology management and operations system planning.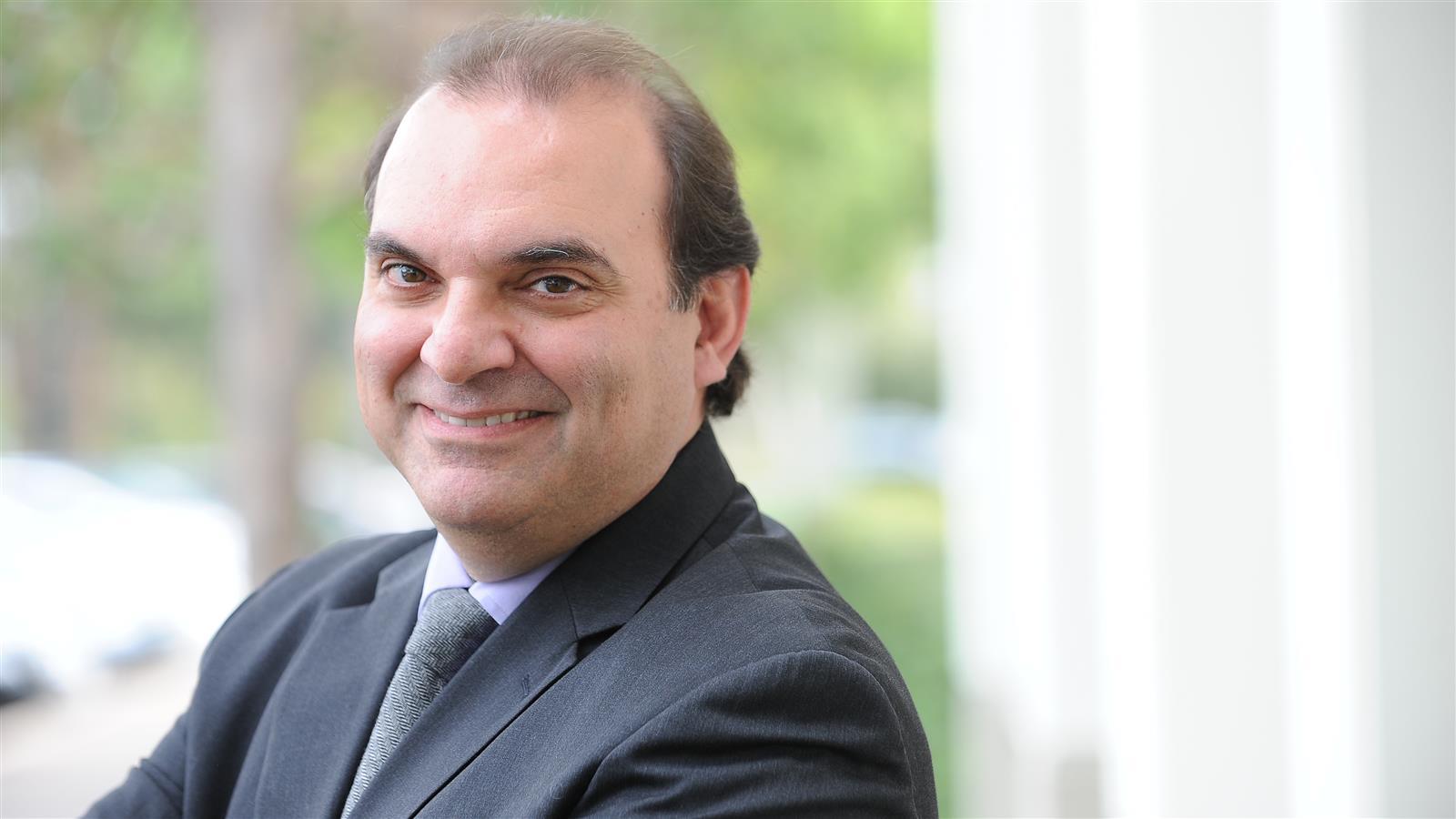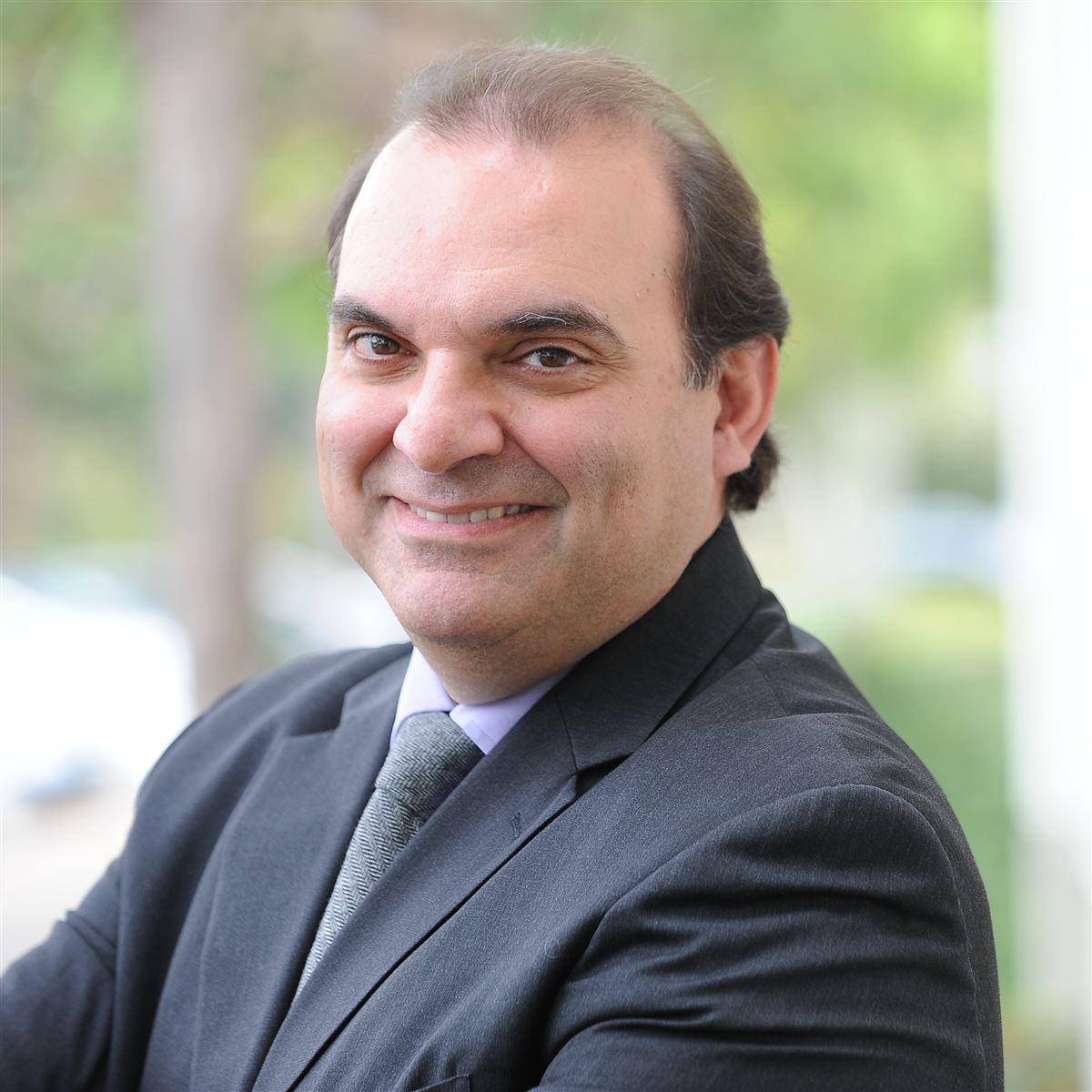 When we win a project, we don't merely win a piece of work. What we win is the trust of the community.