A New Tool for Tolling Policy Makers
Insight
A New Tool for Tolling Policy Makers
Striving for innovation, CDM Smith unlocked a new way to analyze the effects of tolling interstate highways.
Despite growing needs for infrastructure maintenance and development, sustainable funding is the biggest question mark surrounding America's future mobility. Tolling remains a hot topic in the transportation industry—a potential alternative for financing new projects, rehabilitations and general roadway upkeep. State departments of transportation are keen on adding tolls to generate revenue, but federal law only permits implementing tolls on newly constructed interstate highways or new capacity on existing interstate highways, such as managed or express toll lanes.
Policy makers are always in need of ways to get quick insights into the revenue potential and effects of tolling. Recognizing this need, the U.S. Department of Transportation's Federal Highway Administration (FHWA) sought to create a new and efficient approach to performing such analyses to effectively respond to congressional inquiries about tolling. In 2013, as part of a policy-driven study, CDM Smith was tasked with developing a tool to enable FHWA staff to analyze interstate tolling and report results at the state level.
Through CDM Smith's R&D program, we were able to evolve the tool from where we left off with FHWA.
"The nature of the project was very interesting, because, instead of producing a typical report, FHWA wanted us to create a computer-based tool that anyone could use to run reports on complicated traffic data scenarios, whether or not they have modeling experience," says Zubair Ghafoor, CDM Smith senior trans­porta­tion planner and the tool's primary developer.
After success­fully delivering the tool to FHWA, Ghafoor and CDM Smith's toll practice leaders recognized that, with some modifications, it could provide significant utility to state agency planners at a project level. "Through CDM Smith's R&D program," says Ghafoor, "we were able to evolve the tool from where we left off with FHWA." The result was the current version of what was then named the National Interstate Tolling Analysis Tool.
Complex Traffic Modeling Made Simple
"Often, before states or agencies embark on a major project or study," says Ghafoor, "they are looking for a big-picture answer on what the best alternative is. This tool can help with sketch-level planning, getting them closer to an answer sooner."
A major benefit of the National Interstate Tolling Analysis Tool is that it is highly intuitive and flexible. Users can toggle a wide variety of test parameters on and off and can test tolling by route, state or individual location, even analyzing car and truck impacts separately. It includes an option to add tolls at state borders or on major bridges on the interstates system based on length. Not only can users set their own toll rates, but they also can test alternative toll rates in the same locations.
Ghafoor gives examples of the tool's capa­bil­i­ties: "You can analyze the hypo­thet­i­cal scenario of tolling the entire toll-free portion of the interstate system at various toll rates. The tool can provide corre­spond­ing revenue estimates and estimates of imple­men­ta­tion costs, as well as operating costs of the toll system. It also provides estimates of the traffic impacts as a result of traffic diversion from a tolled facility to other alternate toll-free routes."
Enabling this level of flexibility meant crunching large data sources behind the scenes. "We incor­po­rated a multitude of data sources into the tool's back-end so that users could run scenarios on 48 states and the entire 47,000-mile interstate highway system, as well as most other competing major roads, highways and currently tolled facilities," says Ghafoor. The tool uses a national traffic zone system comprising more than 3,000 counties in the nation and a total of nearly 7,200 traffic zones. It also draws from FHWA's Freight Analysis Framework and Traveler Analysis Framework databases to estimate car and truck trip patterns. It also includes data from the National Bridge Inventory, which is maintained by FHWA.
Each model that is run generates reports that highlight traffic diversions to alternate routes, how vehicle miles traveled were affected, revenue potential over 20 years, operating costs, travel time savings or increases, accident rate changes, fuel consumption alterations, and capital costs.
A Perfect Storm of Technical Skills
The challenge of creating the tool offered a unique opportunity for Ghafoor to leverage two of his passions. "Trans­porta­tion planning is something I've been working at profes­sion­ally for a long time," he says, "and I had some background in software development from my academic days as well as previous jobs."
"Through the FHWA project and R&D effort, and thanks to the support of our senior tolling staff, I was empowered to go back to the drawing board to refresh my coding skills with the current software platforms." Ghafoor and the CDM Smith team continue to enhance and add features to the tool to meet the needs of our clients and the tolling community.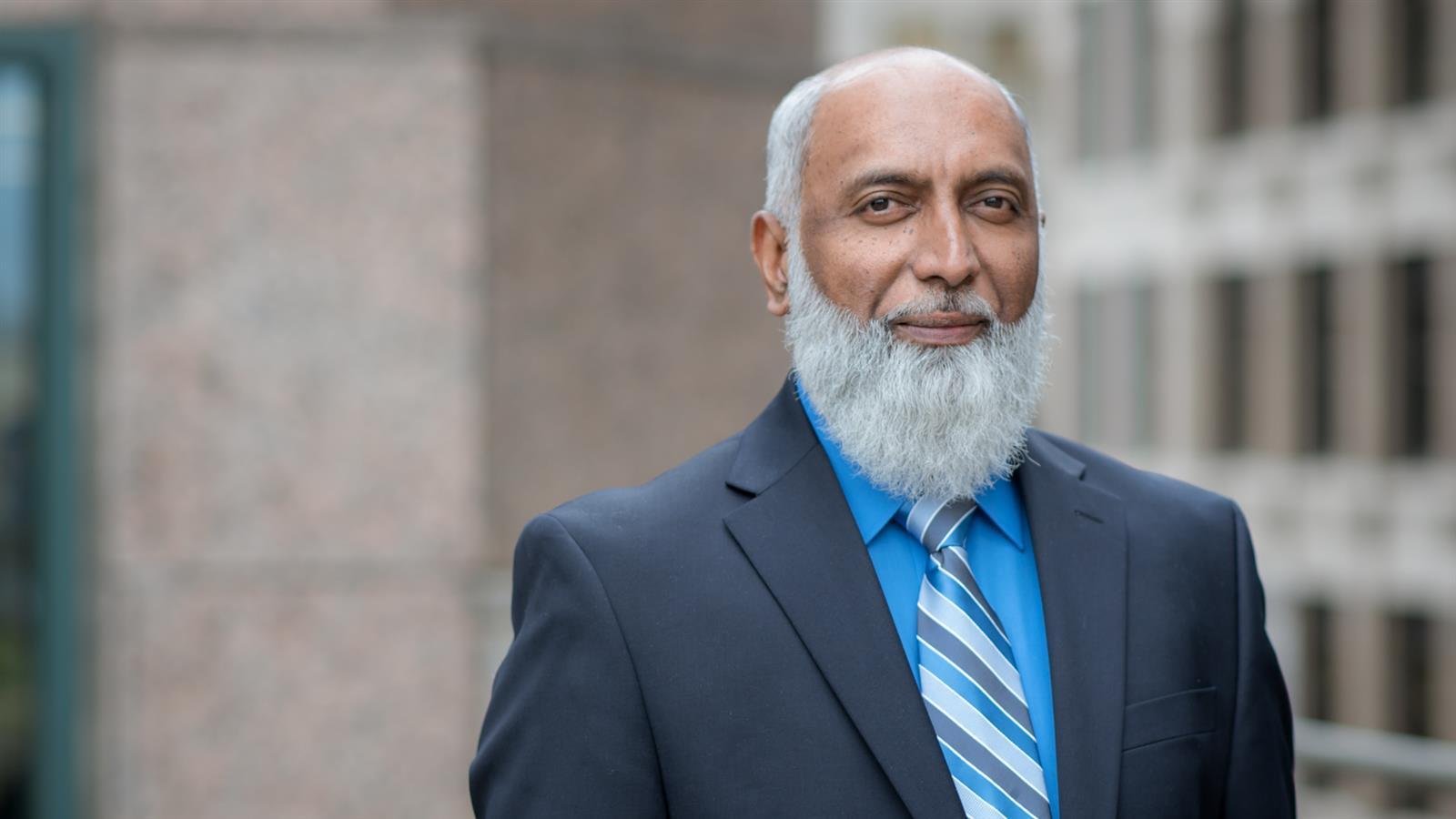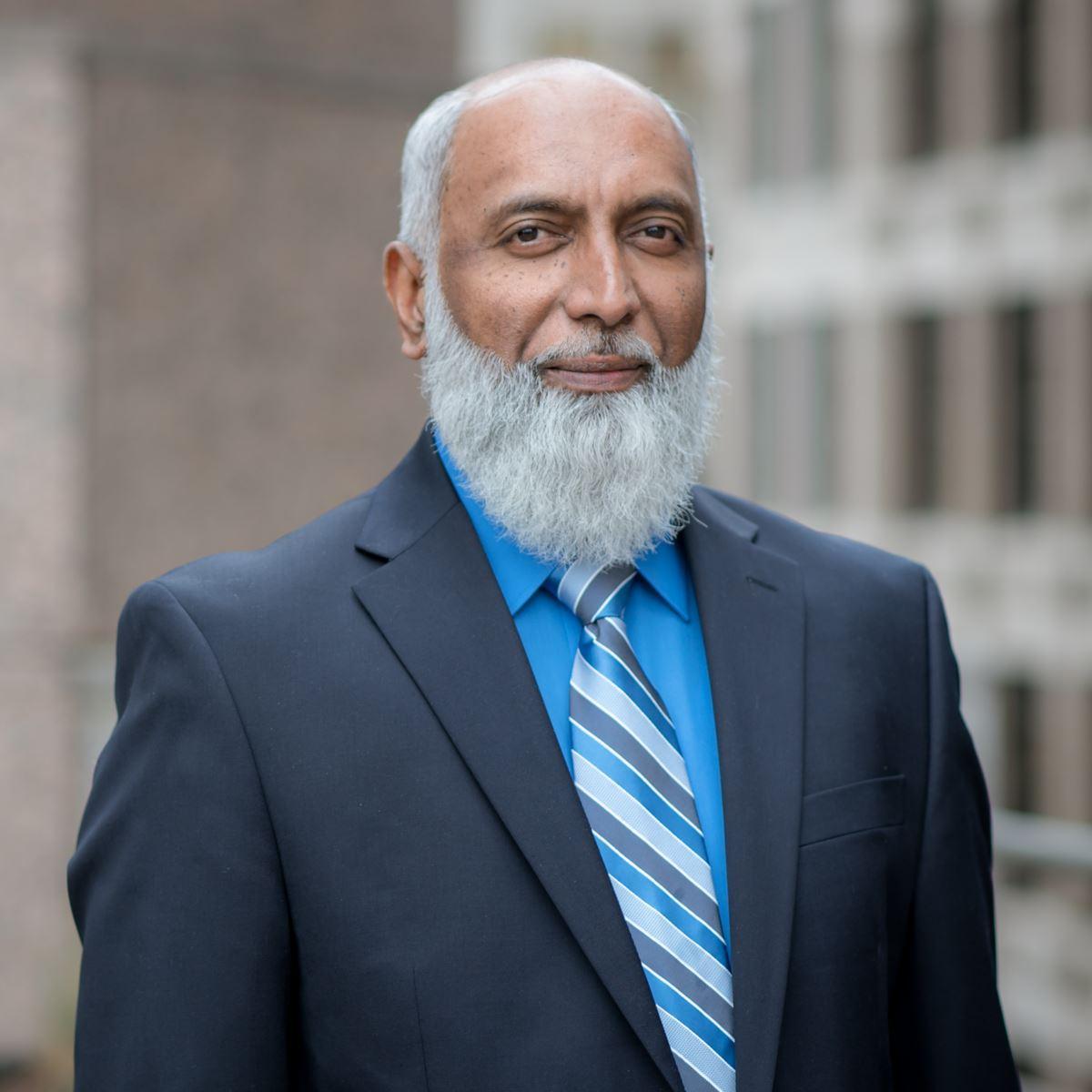 This tool is a good example of the integration of several large national data sets in a computational environment to provide meaningful information to users.
Insight
The Motor Fuel Tax: A System at Risk
https://www.cdmsmith.com/en/Campaigns/Ed-Regan-White-Paper/IBTTA-SmartBrief-Download
Tolling expert Ed Regan examines why the motor fuel tax is at risk and the oppor­tu­ni­ties that a mileage-based user fee system would bring to funding future mobility.
Download
Press Release

2016 IBTTA Toll Excellence Award
https://www.cdmsmith.com/en/News/National-Interstate-Tolling-Analysis-Tool-Wins-IBTTA-2016-Toll-Excellence-Award
CDM Smith's National Interstate Tolling Analysis Tool was named by the International Bridge, Tunnel and Turnpike Association as its Private Sector Innovation award winner in 2016.
Learn More