Our Vision & Values
Our Vision & Values
Vision and core values. For many firms, they are words in a frame on the wall. At CDM Smith, they are the principles by which we do our work, interact with each other and our clients, and live our lives. They guide every one of our decisions to be the best employer and deliver our legendary client service and solutions.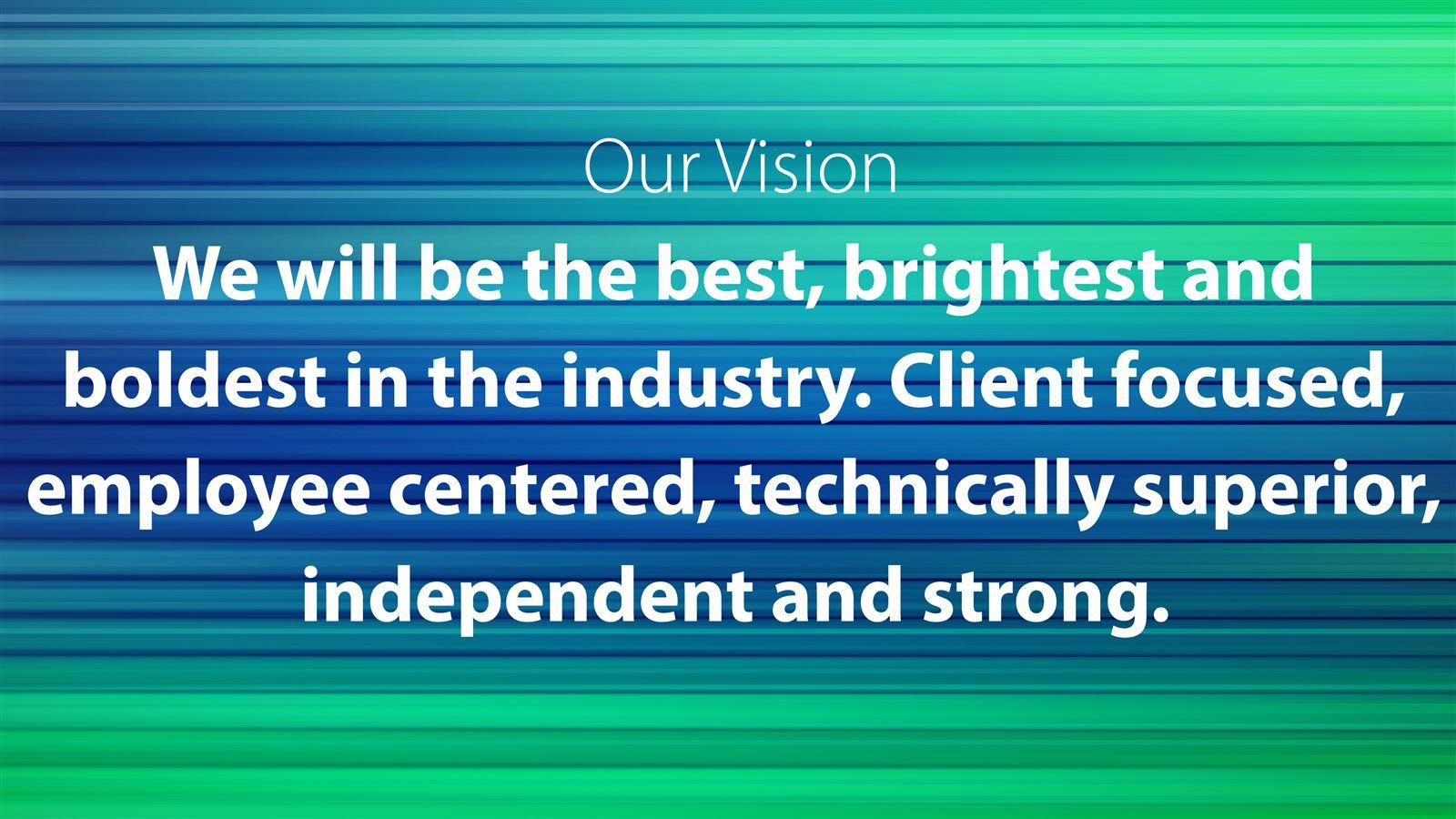 Our core values in the words of employees
Our Core Values
Integrity
We believe in honest and respectful inter­ac­tions with our clients, colleagues and community. We proudly stand behind all that we do.
Shared Commitment
We hold ourselves and each other accountable to do and be our very best. We expect a lot from CDM Smith and the firm expects a lot from each of us.
Initiative
We are empowered to act and make an impact. Leadership at all levels is valued and expected.
Teamwork
Working together allows us to achieve even greater results for our clients and ourselves. We believe in building rela­tion­ships and fostering collab­o­ra­tion.
Excellence
We give our all to everything we do. Superior performance is the bar we set for ourselves every day.