Applying Innovation for Agent Orange Remediation
Applying Innovation for Agent Orange Remediation
USAID
DAnang & Bien Hoa, vietnam
CDM Smith is providing environmental assessments, design and construction management of dioxin remediation at two airbases in Vietnam.
During the United States-Vietnam War, more than 21 million gallons of herbicides and defoliants were sprayed over Vietnam. Due to past usage, storage and handling of Agent Orange, a defoliant used, the Danang, Bien Hoa and Phu Cat airbases were designated as dioxin "hotspots." At the request of the Government of Vietnam (GVN), the United States agreed to remediate dioxin-contaminated soil and sediment at the Danang Airport and later conduct an environmental assessment (EA) at the Bien Hoa Airbase.
In an initial United States Agency for International Development (USAID)-funded $4.5 million project, CDM Smith delineated the extent of dioxin contamination at the Danang Airport, conducted an EA to evaluate remediation alternatives, and designed the excavation (i.e., dig and haul) portion of the remedy. In partnership with Vietnamese stakeholders and contractors, CDM Smith led site investigations, assessments, planning, design and procurement support to USAID, resulting in consensus among United States/Vietnamese stakeholders for an overall remediation strategy for the Danang Airport.
Subsequently, USAID awarded CDM Smith a $19.7 million task order for construction management and oversight of the Environmental Remediation of Dioxin Contamination at Danang Airport Project, as well as building capacity and transferring skills to GVN counterparts. At the center of the cleanup is the innovative remediation technology that was selected for treatment—in pile thermal desorption, designed and operated by TerraTherm, Inc. Contaminated soil is excavated by Tetra Tech, Inc. and placed in a closed treatment structure (designed by CDM Smith and constructed by Tetra Tech, Inc.) in large batches and is heated to a temperature high enough to destroy dioxin.
In pile thermal desorption was selected over other treatment technologies and landfill containment strategies because it is effective in dioxin destruction, is implementable in Vietnam, and has the lowest potential impact on human health and the environment given the specific conditions of the site. The project will be complete in 2018.
At the center of the cleanup is the innovative remediation technology that was selected for treatment—in pile thermal desorption.
Concurrent with successful work at Danang Airport, USAID awarded CDM Smith a $3.5 million task order to conduct an EA at the Bien Hoa Airbase. The purpose of the EA, which was completed in May 2016, was to understand the nature and extent of dioxin contamination, and to develop and evaluate potential long-term remediation alternatives for the U.S. and Vietnamese governments consideration.
In Vietnam, these projects will help eliminate future exposure to dioxin-contaminated material; safeguard the health of airport workers, nearby residents and wildlife; enable airport expansion and associated economic growth; and improve bilateral relations between Vietnam and the United States by addressing a legacy from the Vietnam-American War.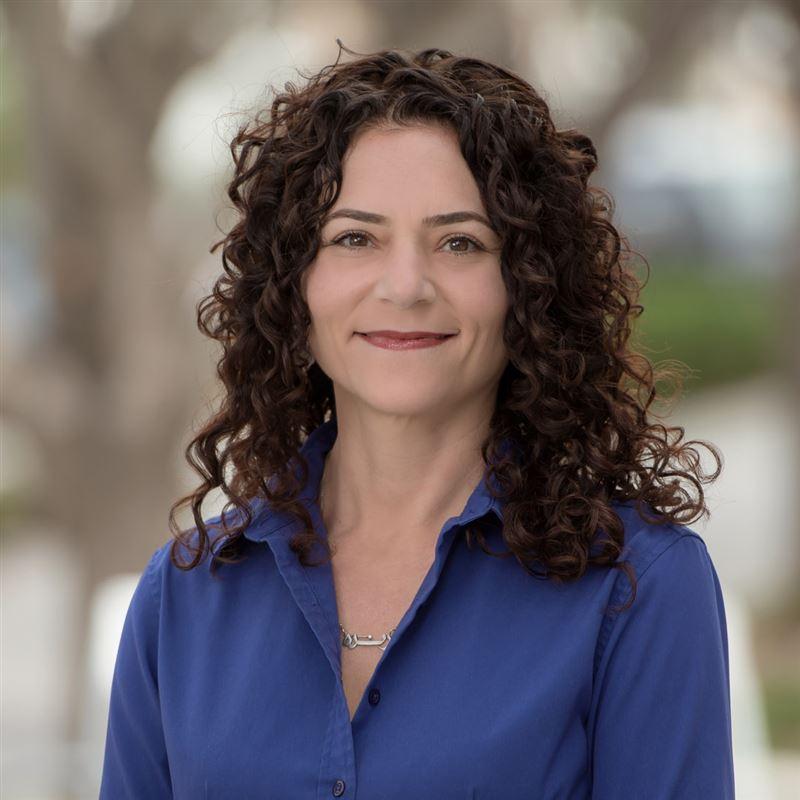 It makes me feel good when I think about the positive, long-term effects this project will have on the Vietnamese community.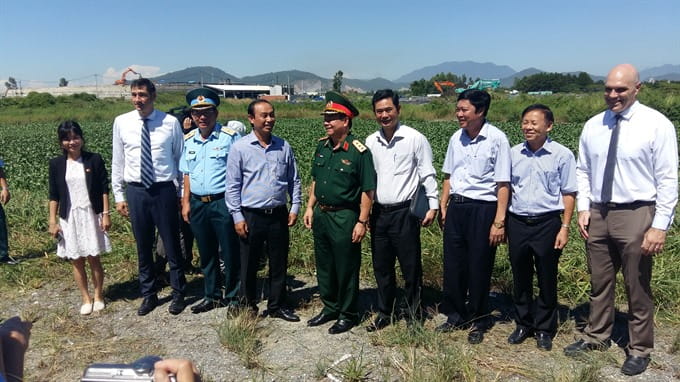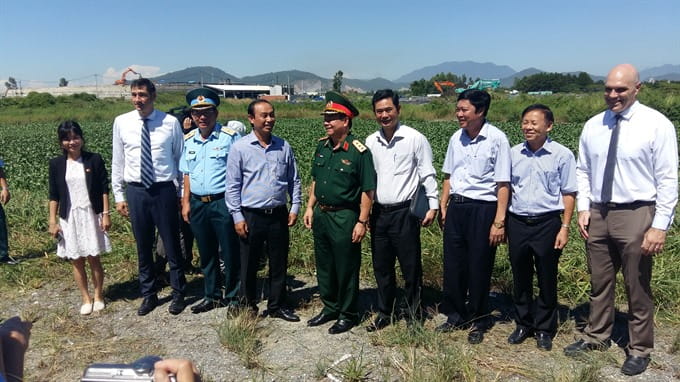 Dioxin-free land ready for development!
In August 2017, the Agent Orange remediation project achieved a significant milestone when more than 12 hectares of land was returned to the Ministry of Transport for development, at Da Nang International Airport.