News
Experts held a specialist lecture on InSitu-remediation on online conference REMEDy2020
7 October 2020
On September 30, 2020, this year's online conference REMEDy2020 took place focusing on Japan. CDM Smith, represented by the experts Craig Franzel and Guido Ebert, also participated in the conference. They gave a technical lecture on the in-situ remediation of CHC contamination in soil and groundwater of a former industrial site in Japan.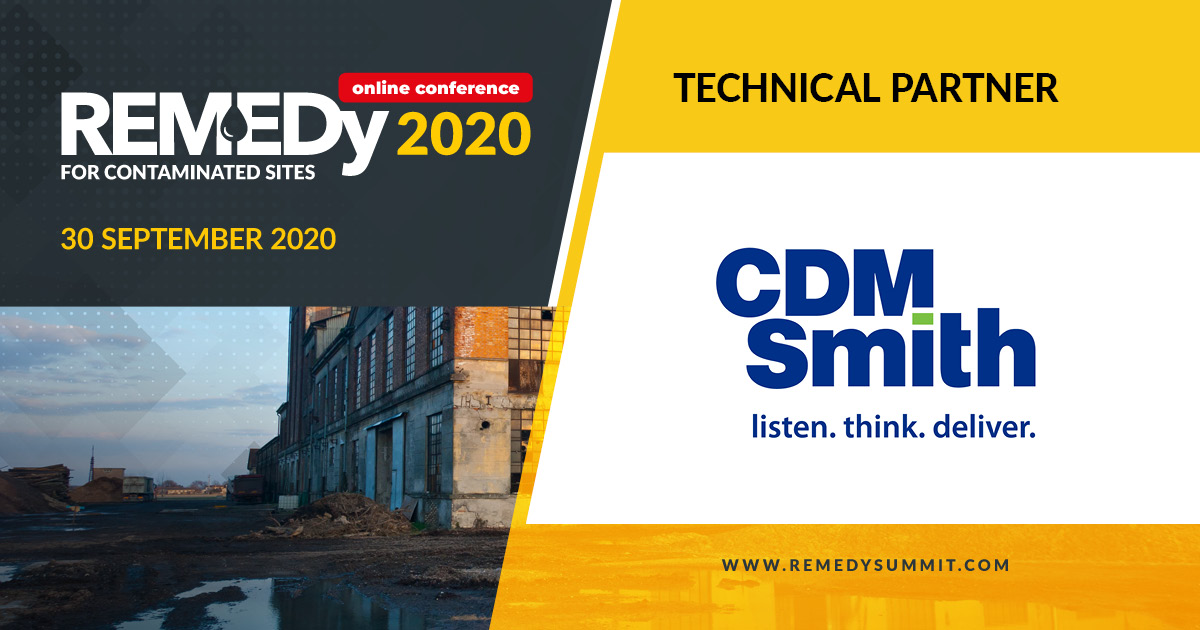 The online conference REMEDy2020, which was attended yesterday by around 180 international experts, is a conference that deals with environmental topics. It was first organized by Lion Environmental in 2018 with the aim of exchanging expertise on environmental pollution in soil and groundwater. The exchange not only focuses on a wide range of different themes, but also on a broad professional audience, as the international participants include not only construction companies, landowners, laboratories, environmental consultants and law offices, but also government institutions such as the General and Polish Regional Directorate for Environmental Protection, as well as the Polish National Water Management Authority.
At this year's online conference, our experts Craig Franzel and Guido Ebert gave a specialist lecture on the issue of in-situ remediation of CHC contamination in soil and groundwater. For one year they managed the soil and groundwater remediation of a former 55,000 m² industrial site in Japan in Saitama Prefecture in the metropolitan area of Tokyo. Under the title "In-Situ Remediation of Source Chlorinated VOCs at an Industrial Site in Japan" they focused in their presentation especially on the practical application of various in-situ remediation methods (e.g. In-Situ Bioremediation and In-Situ ZVI Soil Mixing) to achieve the best possible remediation results. In their presentation, they described a strategy which, by combining several in-situ soil and groundwater remediation techniques and an international team, allows remediation to be successfully completed in less than a year, while meeting strict regulatory requirements. The site is now undergoing a 2-year monitoring process under the control of the Japanese state authorities before it is released from the register of contaminated sites.
CDM Smith provides lasting and integrated solutions in water, environment, transportation, energy and facilities to public and private clients worldwide. As an independent, employee-owned company, we work with team spirit and passion for the satisfaction of our clients and master the challenges of global change with intelligent solutions.