Piotr Korycki
Piotr Korycki
Local Team Leader
Piotr Korycki is the Director of the Infrastructure Division in Poland and an expert and project manager in the water, wastewater and environmental sector. He has more than 32 years of professional experience and specializes in the disposal of sewage systems and water quality management. His extensive knowledge of environmental law (Polish and EU) and administrative procedures has helped him in his previous projects, which included improving a wastewater management system in many Polish cities. Piotr Korycki has also developed a master plan for a sewage and water supply system for the City of Warsaw and an environmental impact assessment for the extension and moderni­sa­tion of a wastewater treatment plant in Czajka. In recent years, he has been significantly involved in the implementation of a major project called "Warsaw Sewerage Retention Programme".
What does it mean to you that CDM Smith is a privately owned company? Some people believe, that overriding business objective of privately owned company is maximizing profits. In the case of CDMSmith, it is also seeking client satisfaction. And this is beautiful.
What inspires you? New design and building technologies such as Building Information Modeling (BIM), especially 3D design. Thanks to the BIM process, the design and construction becomes faster and more accurate. BIM drafting software unifies design, drafting, construction and facility management processes into a single environment, allowing all stakeholders to remain updated and aware of their responsibilities, thus improving overall coordination.
How have you evolved at CDM Smith? I joined the company as an experienced engineer after having spent the past 20 years as a water and wastewater specialist in the industrial and municipal sector. At CDM Smith, I strengthened my experience and expanded my activity to team management and new design approach (BIM).
What are your three non-work passions? Water sports: swimming, sailing, diving.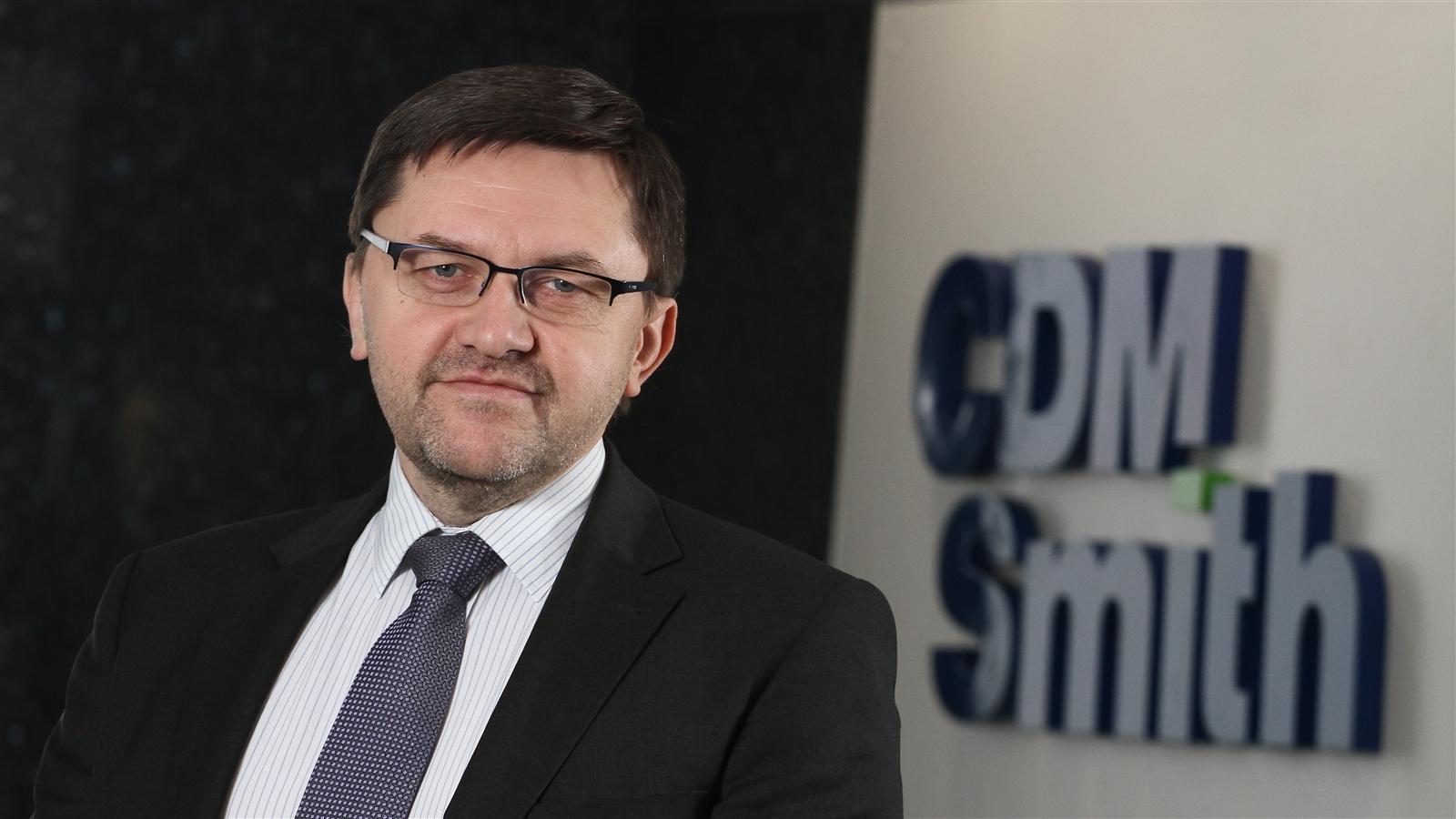 An initiative and an open mind are the levers of development.