Intelligent Project Delivery Through BIM Technology
Insight
Intelligent Project Delivery Through BIM Technology
by ilja prinz
bim-manager europe
CDM Smith utilises building information modelling together to deliver high quality project solutions.
What is BIM?
In the classical methodology of construction the individual disciplines operate separately from each other. The integration of the individual services is only possible at the construction site.
With Building information modelling (BIM) comes a new method, which gives the designers the possibility of building one digital 3D model, which allows the integration and coordination of all disciplines before even one stone is moved on site.
BIM technology helps our project teams to visualise physical and functional characteristics of a project design in a 3D format. By consolidating dozens of design concepts into one, all-encompassing 3D model, BIM allows users to gain a stronger understanding of design concepts than in 2D drawings. BIM is a key component of the VDC process, helping to visualise data and measure actual progress against the intended results throughout the project lifecycle.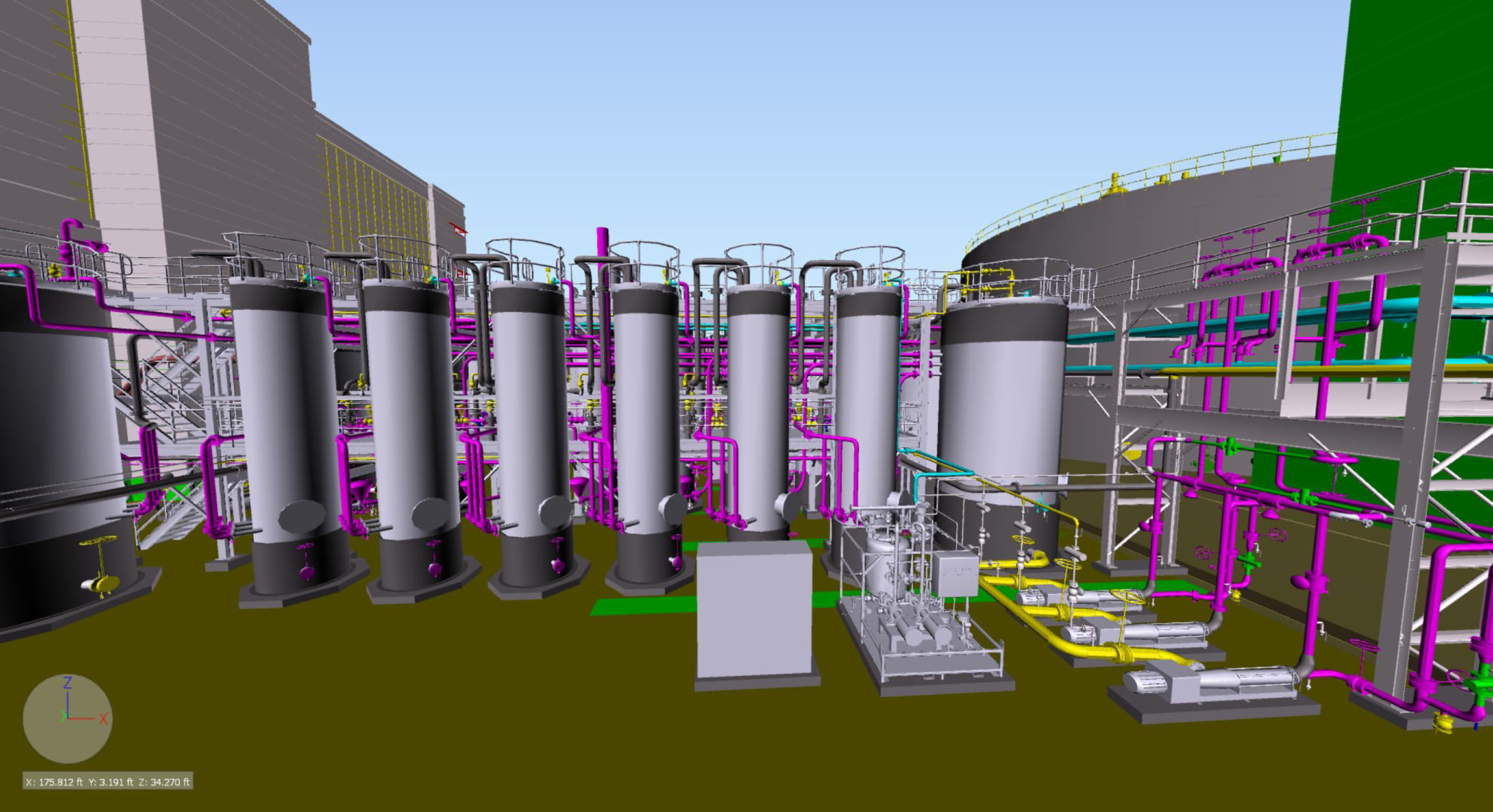 Three ways BIM can fast-track project delivery
CDM Smith uses BIM to collaborate closely with clients and define key project objectives in the earliest stages of planning that will guide the project throughout its entire lifecycle. Establishing a strong, collaborative environment that includes the client as part of the team throughout the entire process facilitates an open and honest decision-making process, minimising the need to rework design elements and ultimately saving on cost and schedule.
BIM helps our customers to save money and time, because it helps them understand how design changes affect other aspects of the project by visualising and presenting interrelationships.
Managing Change


It is not always easy to anticipate change, but when project modifications are needed, BIM helps manage change to keep projects on track. CDM Smith uses BIM processes in concert with clients, to bring project stakeholders together to identify key goals, solve problems early on and better understand the impact of design modifications down the line. Early and regular collaboration reduces the need to redesign project elements, mitigates rework and saves on the overall project cost and schedule. To put BIM's change management capabilities into context, BIM portrays how designs will translate during construction and operations, thereby helping clients understand how elements work together and identify changes early on. Identifying a design change before construction could save thousands of euros as opposed to reworking the design once construction has begun.



Cultivating a Collaborative Environment


BIM encourages collaboration by providing common and repeatable workflows for all stakeholders to work with from the moment project planning starts. This shared working environment delivers an ultra-realistic project model with input from various perspectives, making it easy to set collective goals and expectations that all stakeholders can agree on. Using the same platform to exchange information supports collaboration across the entire team and helps optimise cost and schedule metrics, de­livering a project that meets all of the client's objectives.


Managing Project Doc­u­ments


CDM Smith uses BIM to enable clients to understand how design changes affect other project aspects and to leverage data from a multitude of project documents, ranging from design specifications to equipment data sheets. Those pieces are combined into one dynamic model to help clients visualise project designs as lasting structures and advance the project within budget and on schedule. Serving up essential project documents in a shared virtual workspace and making modifications and additions to project specifications is easier than changing conventional design drawings. Every at­tribute added, altered or updated can be found in one location so that all parties have the most recent information on hand.
Using BIM, CDM Smith is redefining the way projects are approached and raising industry standards, involving clients every step of the way and providing the information needed to effectively coordinate workflow activities and make better informed decisions.
I am striving for a symbiosis of classical architecture and modern technology.