Jihyon Im Named NEWWA Younger Member of the Year 
News Item
Jihyon Im Named NEWWA Younger Member of the Year 
September 21, 2018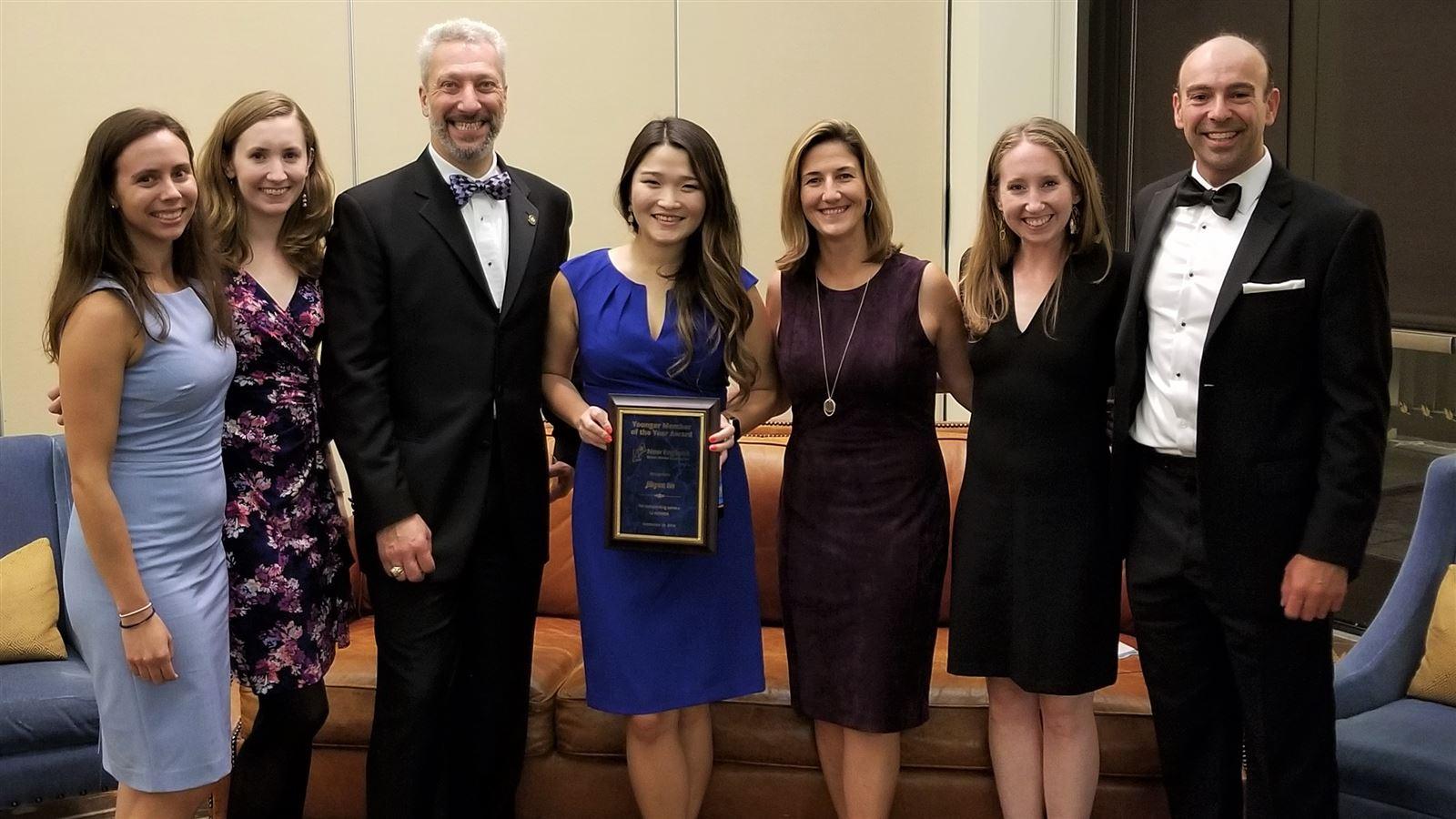 CDM Smith staff joined Jihyon Im to celebrate her award. From left, Colleen Heath, Rebecca Guihan,             David Polcari, Im, Lisa Gove, Michaela Bogosh, and Michael Pelletier.
STOWE, Vermont– CDM Smith is proud to congrat­u­late Jihyon Im as this year's recipient of the New England Water Works Association (NEWWA) Younger Member of the Year Award. This award recognizes individuals who have demon­strated outstanding service to NEWWA through active partic­i­pa­tion in the association's programs, committees and presen­ta­tions. Im accepted her award on Tuesday, September 18, at the NEWWA Annual Conference.
Im's envi­ron­men­tal engineering career began at the University of New Hampshire, where she gained hands-on research and project experience with both the fundamental and practical aspects of the field. "I was lucky enough to have learned early in my academic career that the core of envi­ron­men­tal engineering is helping people," said Im. "I get to help clients deliver safe water to their customers, solve water quality issues, and plan for the future of their communities, all while collab­o­rat­ing with some of the brightest engineers in the field."
I was lucky enough to have learned early in my academic career that the core of envi­ron­men­tal engineering is helping people.
With that mission in mind, Im has been involved in CDM Smith's critical work in dealing with per- and poly­flu­o­roalkyl substances (PFAS), including the pioneering PFAS study and design project in Westfield, Mass­a­chu­setts. Working with communities like Westfield, and presenting her work at the NEWWA Annual Conference in September 2017 and American Water Works Association (AWWA) Annual Conference & Exhibition in June 2018, Im is playing a key role in the effort to understand and treat for emerging cont­a­m­i­nants that pose a threat to public health.
In addition to her work in the drinking water sector, Im is an active volunteer in several industry orga­ni­za­tions. As founder and chair of NEWWA's University Outreach Committee, Im helps college students make meaningful profes­sional connections and forge careers in the water industry. Im serves as the Vice Chair on the AWWA National Young Profes­sion­als Committee, where she advocates for active engagement among young profes­sion­als and students within local and national AWWA chapters. Im also serves as the Young Profes­sional Liaison for the AWWA's Technical and Education Council (TEC), where she is tasked to connect the young profes­sion­als in the water industry with TEC's over 61 committees.
NEWWA is a nonprofit, independent, member-driven orga­ni­za­tion dedicated to serving the region's water works profes­sion­als and the public interest. It is the oldest and most active regional water works association in the United States. For more than a century, NEWWA has worked to improve and sustain public water supplies, protect public health and safety, and advance the water supply profession.
CDM Smith provides lasting and integrated solutions in water, environment, trans­porta­tion, energy and facilities to public and private clients worldwide. As a full-service engineering and construc­tion firm, we deliver exceptional client service, quality results and enduring value across the entire project life cycle.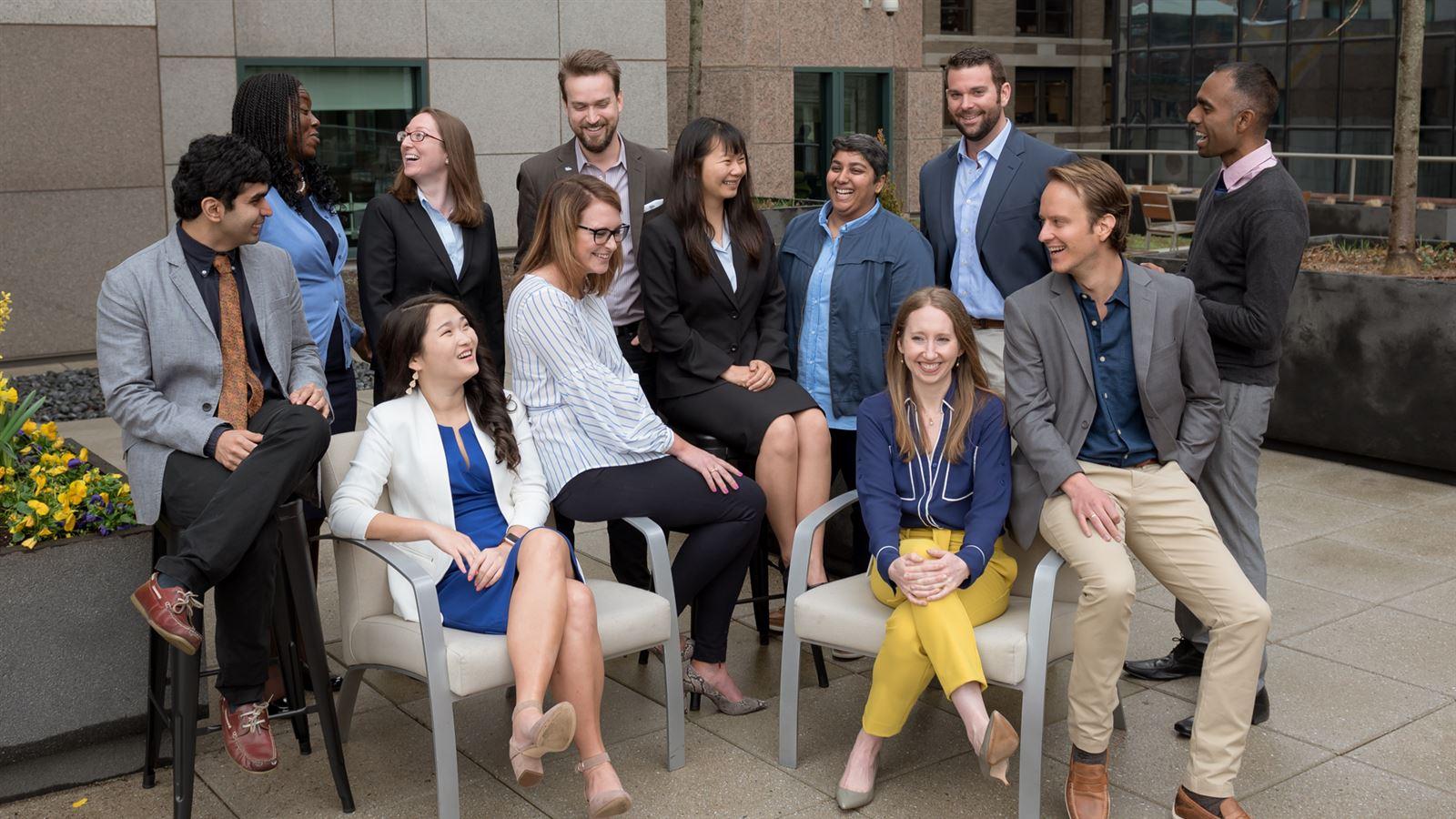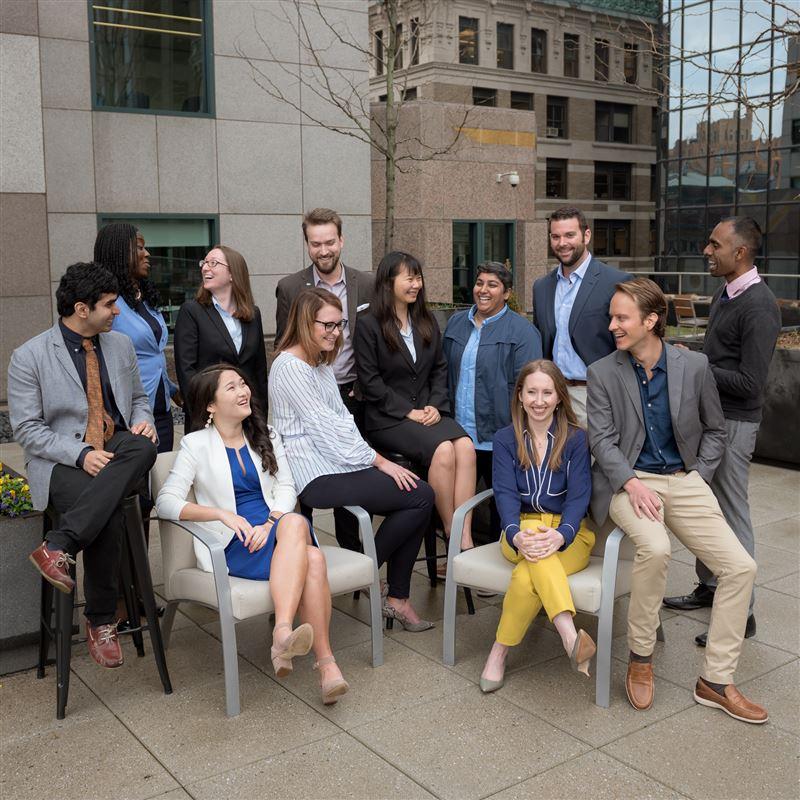 CDM Smith's Rising Stars of 2018
Ji joins her peers as one of the firm's Rising Stars of 2018. Learn more about this year's honorees and see how these young professionals are shaping the future.