News Item
CDM Smith Design-Build Project for Clean Harbors Wins National Industrial Waste Practice Honors
April 18, 2017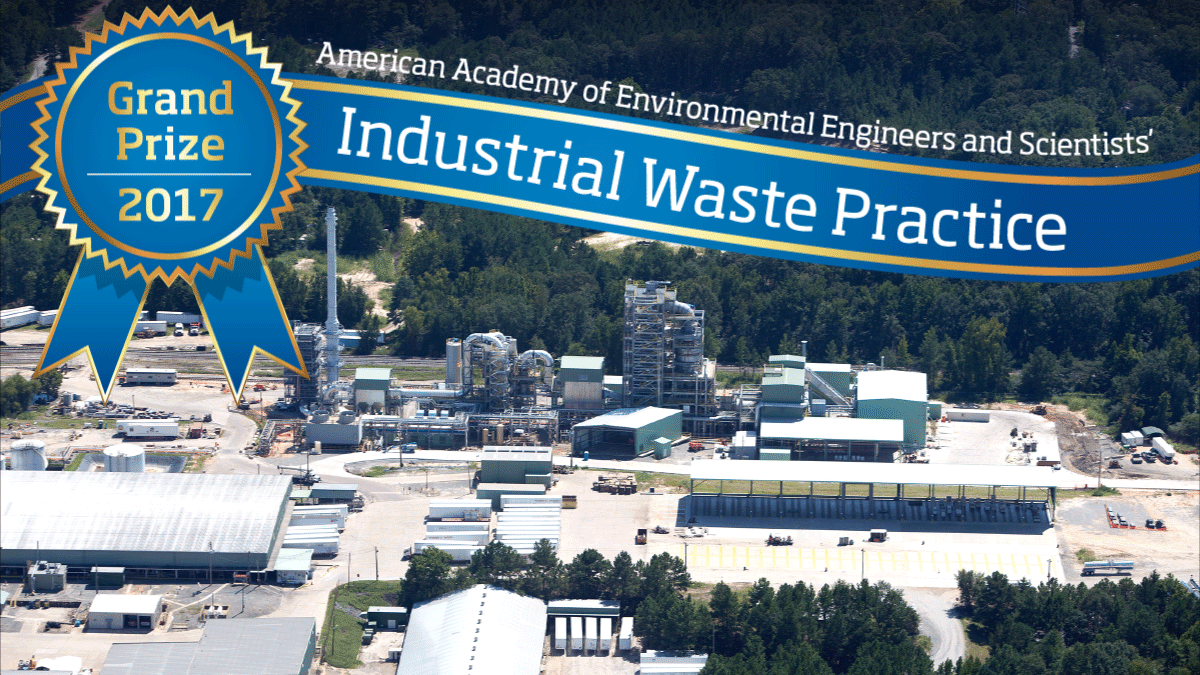 WASHINGTON, D.C.—A CDM Smith-designed and -constructed hazardous waste incin­er­a­tion facility expansion for Clean Harbors, Inc. (Clean Harbors) has been recognized with the Grand Prize in Industrial Waste Practice, as well as the W. Wesley Eckenfelder Industrial Waste Management Medal, from the American Academy of Envi­ron­men­tal Engineers and Scientists (AAEES). These awards were presented at the AAEES awards luncheon at the National Press Club in Washington, D.C., on April 13, 2017.
Brought online this year, Clean Harbors' $120 million project added a third incinerator to its 370-acre El Dorado, Arkansas facility, which specializes in high-temperature incin­er­a­tion of hazardous and non-hazardous materials. The project represents a major investment by Clean Harbors to serve a growing industrial sector with an envi­ron­men­tally responsible and cost-effective way to dispose of regulated waste materials—such as industrial and laboratory chemicals, manu­fac­tur­ing byproducts, medical waste, fertilizers and other solid and liquid materials—that would otherwise be hazardous to the environment and public health if not properly managed. The addition also helps support the Southern Arkansas economy by bringing 120 new jobs to the area.
The facility is North America's most tech­no­log­i­cally advanced hazardous waste incinerator, featuring an air emissions control system that meets the federal Clean Air Act's most stringent standards. It is also the first American commercial hazardous waste incinerator to come online in more than 20 years. In collab­o­ra­tion with Clean Harbors, which designed and built the plant's front-end solid waste feed system, CDM Smith performed the design, procurement, construc­tion and startup of the facility's incinerator and cutting-edge air emissions control system. Now operational, the expanded facility signif­i­cantly increases Clean Harbors' annual onsite treatment capacity.
AAEES is a nonprofit orga­ni­za­tion that promotes excellence in envi­ron­men­tal engineering and science by providing board certi­fi­ca­tion to qualified envi­ron­men­tal engineers and scientists. The group provides industry training and recognizes outstanding achieve­ments in the industry. For more information about the AAEES awards competition, please visit their website.
CDM Smith provides lasting and integrated solutions in water, environment, trans­porta­tion, energy and facilities to public and private clients worldwide. As a full-service engineering and construc­tion firm, we deliver exceptional client service, quality results and enduring value across the entire project life cycle.
###